SchoolStatus offers your district the opportunity to record calls for documentation purposes. Here is a quick summary of the feature.
How to Find the Transcription
To find a transcription of a call, you can simply go to the Student Card and click on the Engagements page. From here, you can filter by engagement by selecting the Call button at the top left. On this page, you can view the transcription, add comments, or download the transcription to share with colleagues.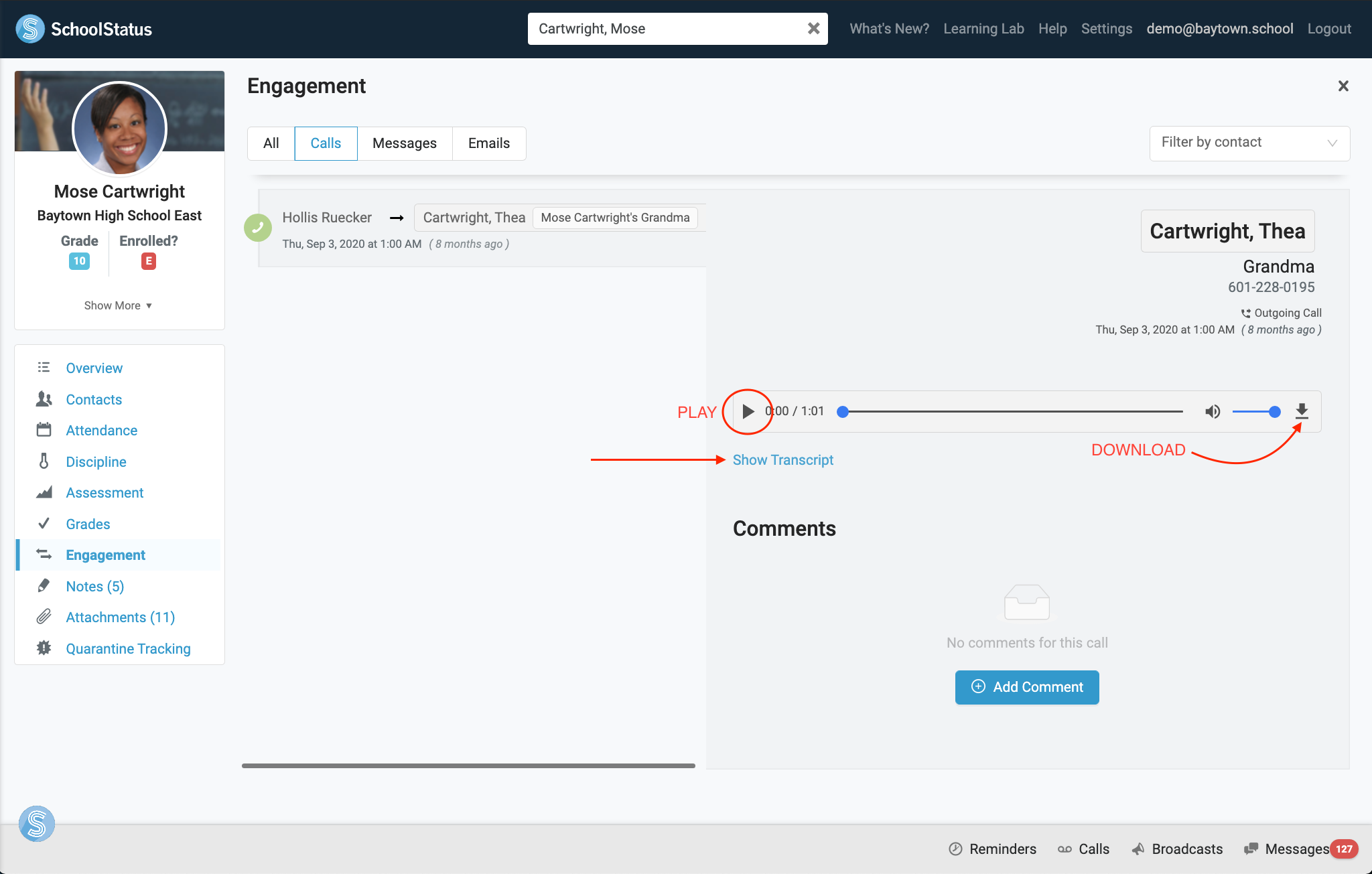 ***Transcriptions will not be shown by default. You will need to click the 'Show Transcript' link to generate the transcript. However, once this is clicked, anyone with access to this student can then see it without having to generate it again.
There is No Transcript?
If you're not seeing an option for a transcript, your district may have opted out of this feature. If call recording is turned off, transcripts will not be available to you or anyone in your district. You can reach out to your SPOC (single person of contact) to discuss adding this option. If you don't know who that is, ask us. You can email us at help@schoolstatus.com or give us a call at 1.855.9.STATUS.
If call recording is turned on but no transcript is available, this could mean the call connection was too poor for a transcript to be obtained. If this is the case, we will unfortunately not be able to provide a transcript to you for the specific call.
Click here to return to the main menu - or ask for help!