SchoolStatus makes it easy to see all of your assessment data in one place. In this article, I'll show you how to access your iReady Assessment data. Let's begin!
When you login to SchoolStatus, you'll be presented with your landing page, or home screen. From here, you'll want to click on the Assessment Module, from the main menu.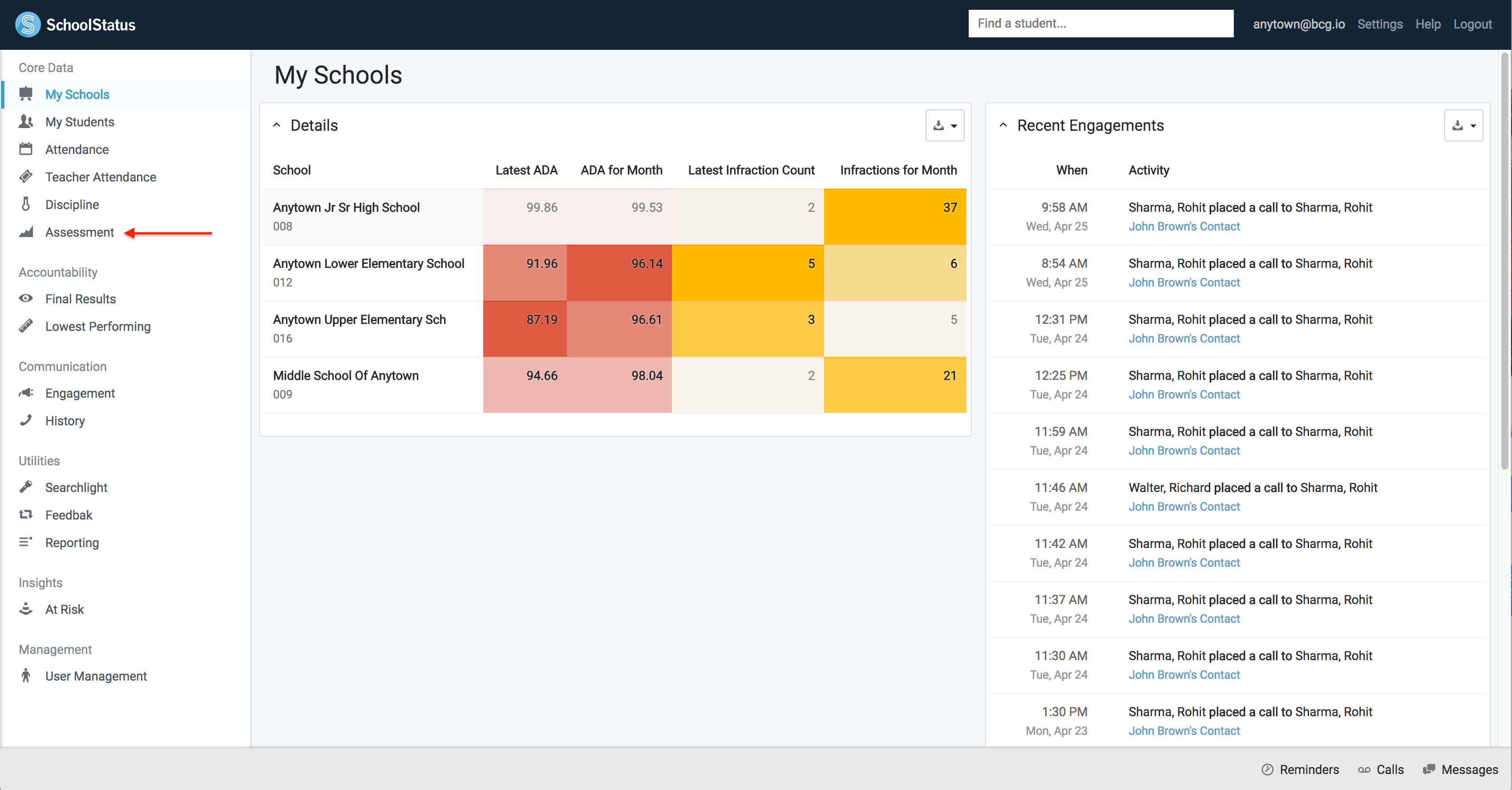 Next, you'll be presented with instructions telling you to click the Drop-Down Menu in the top right corner, so that you can select your assessment.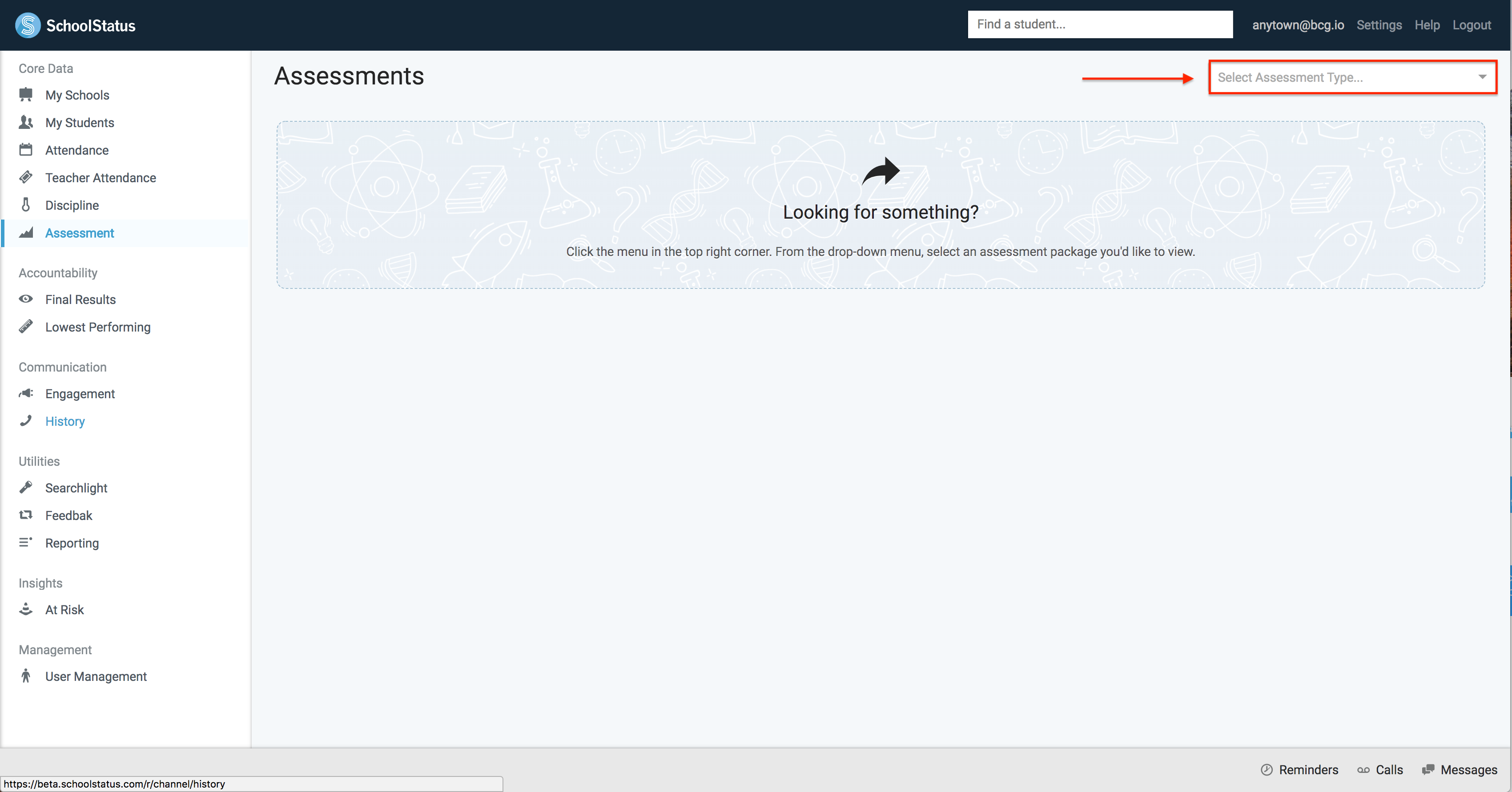 Then click on iReady.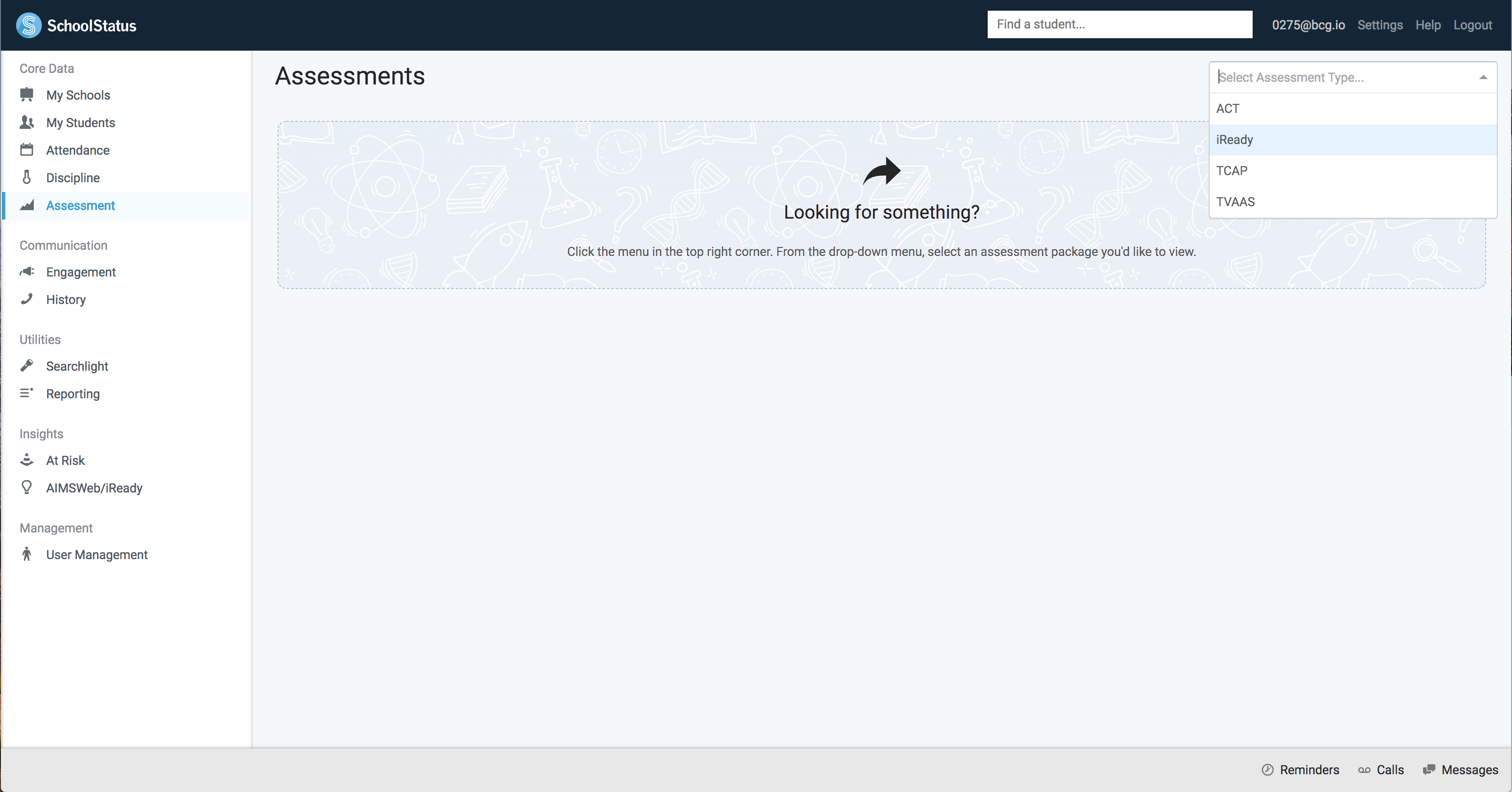 From here, you'll be presented with the iReady results listed by student. As always, you can Filter each column or click on a Student's Name to go to his or her Student Card.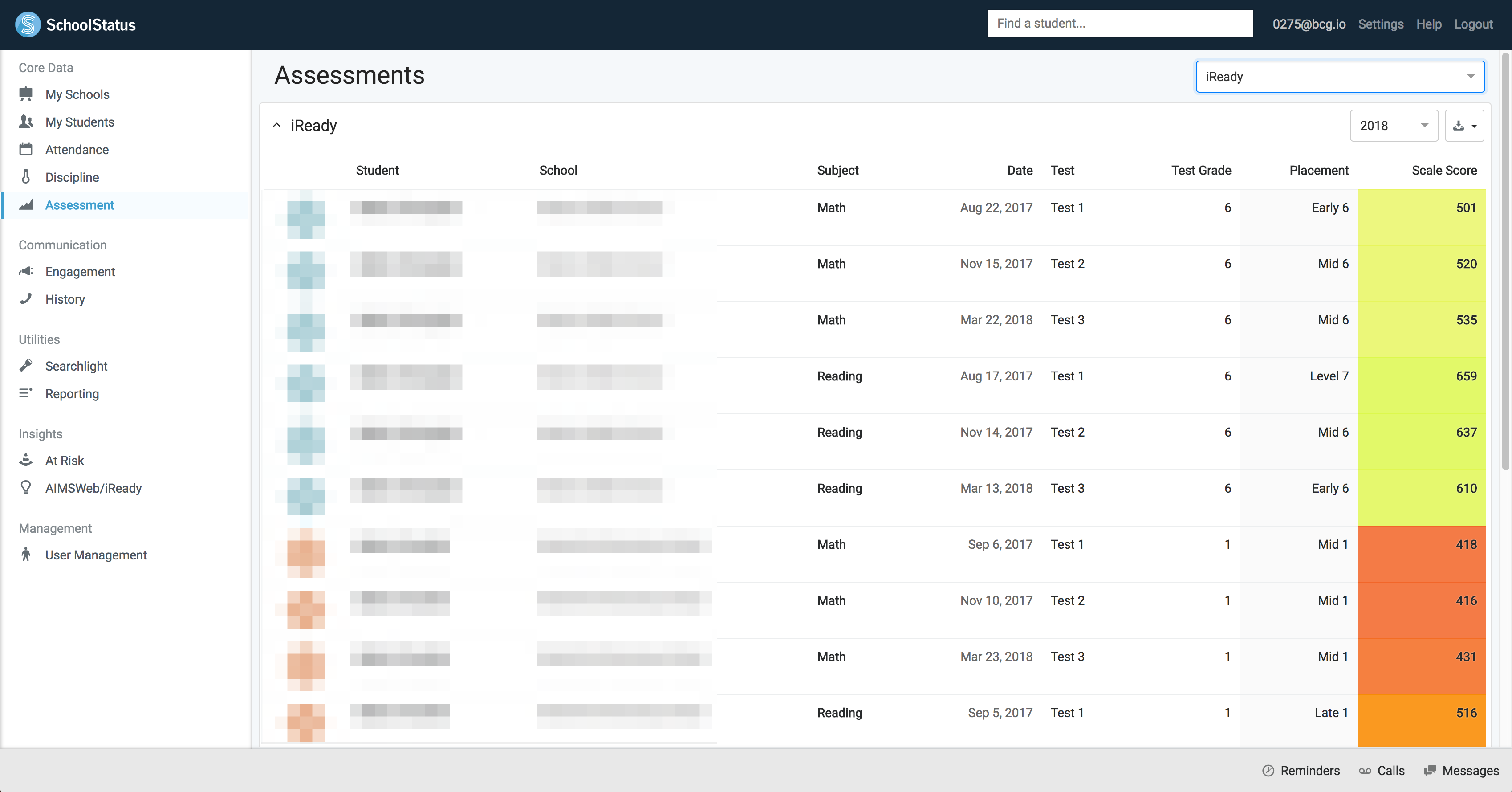 On this page, you can also use the Year Drop-Down Menu to select different school years or the Export Drop-Down Menu to download the file to you computer.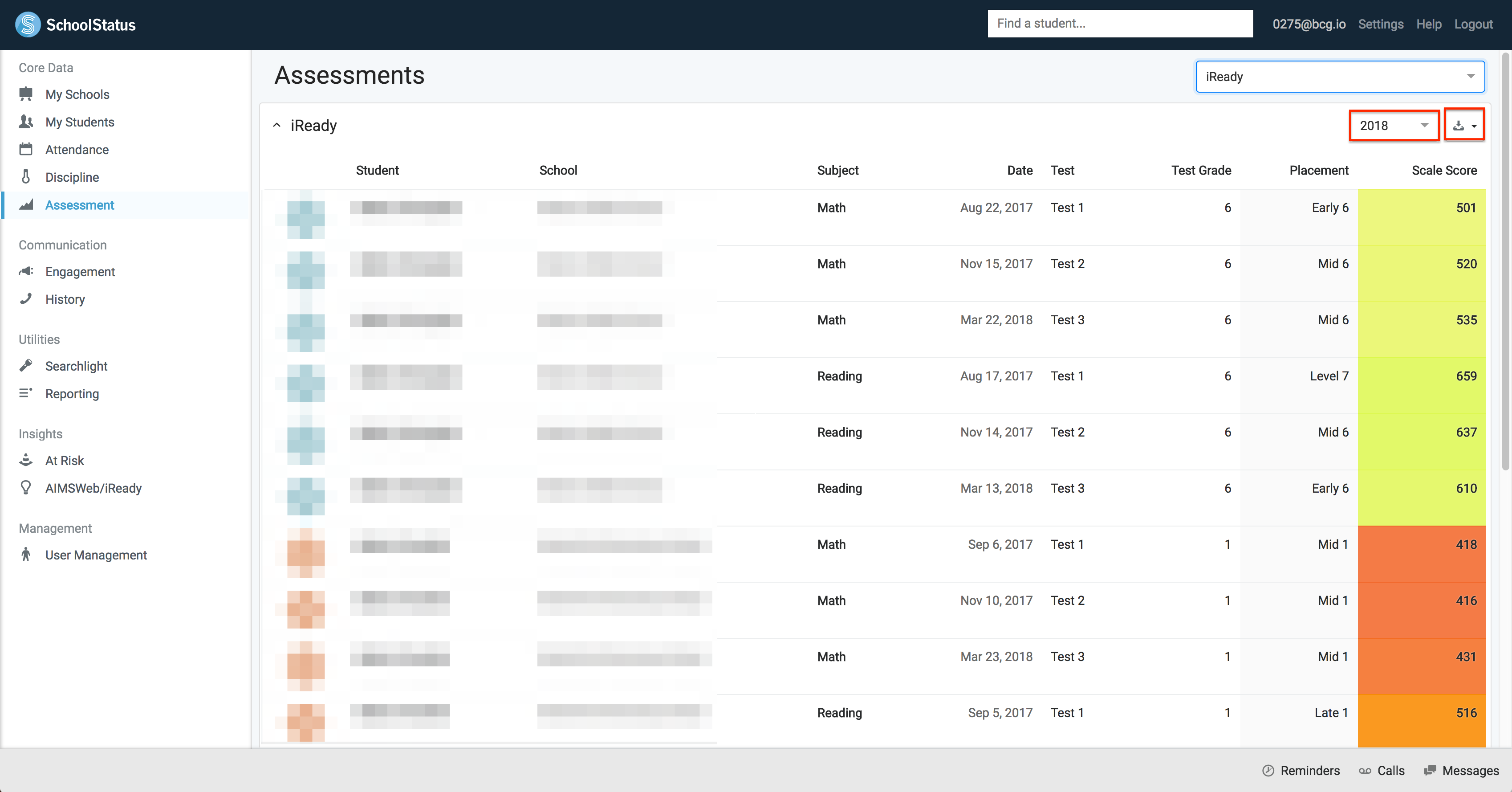 That's it! Now you can easily see how your students performed on the iReady Assessment. Click here to review the Discipline Module and learn how to see your students infractions.