In order to access the Accelerated Reader data for all your students, go to Assessment from the main menu and select Accelerated Reader from the drop-down menu located on the right side of the screen.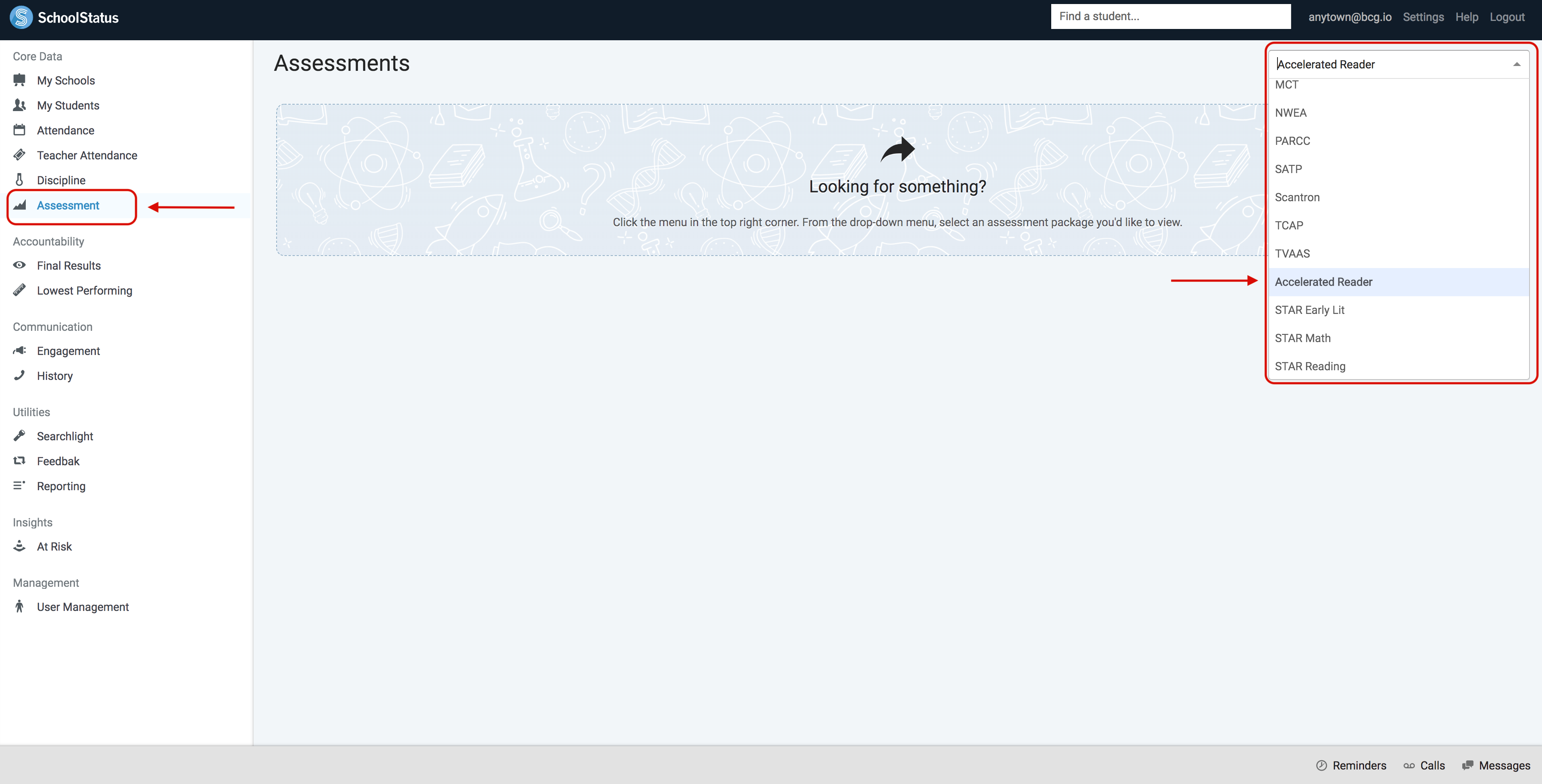 Once you select the assessment you will see the scores listed below. Use the drop-down menu on the right side of the screen to select previous years data. You can also export the data into a CSV or XLS file by clicking on the export icon.
Remember that you can click on any student name and you will be directed to the Student Card. To learn more about the Student Card Click Here.