You can access your STAR data by going to the Assessments module located on the main menu. Then, if you click on the drop-down menu and scroll down, you will see your STAR data listed there.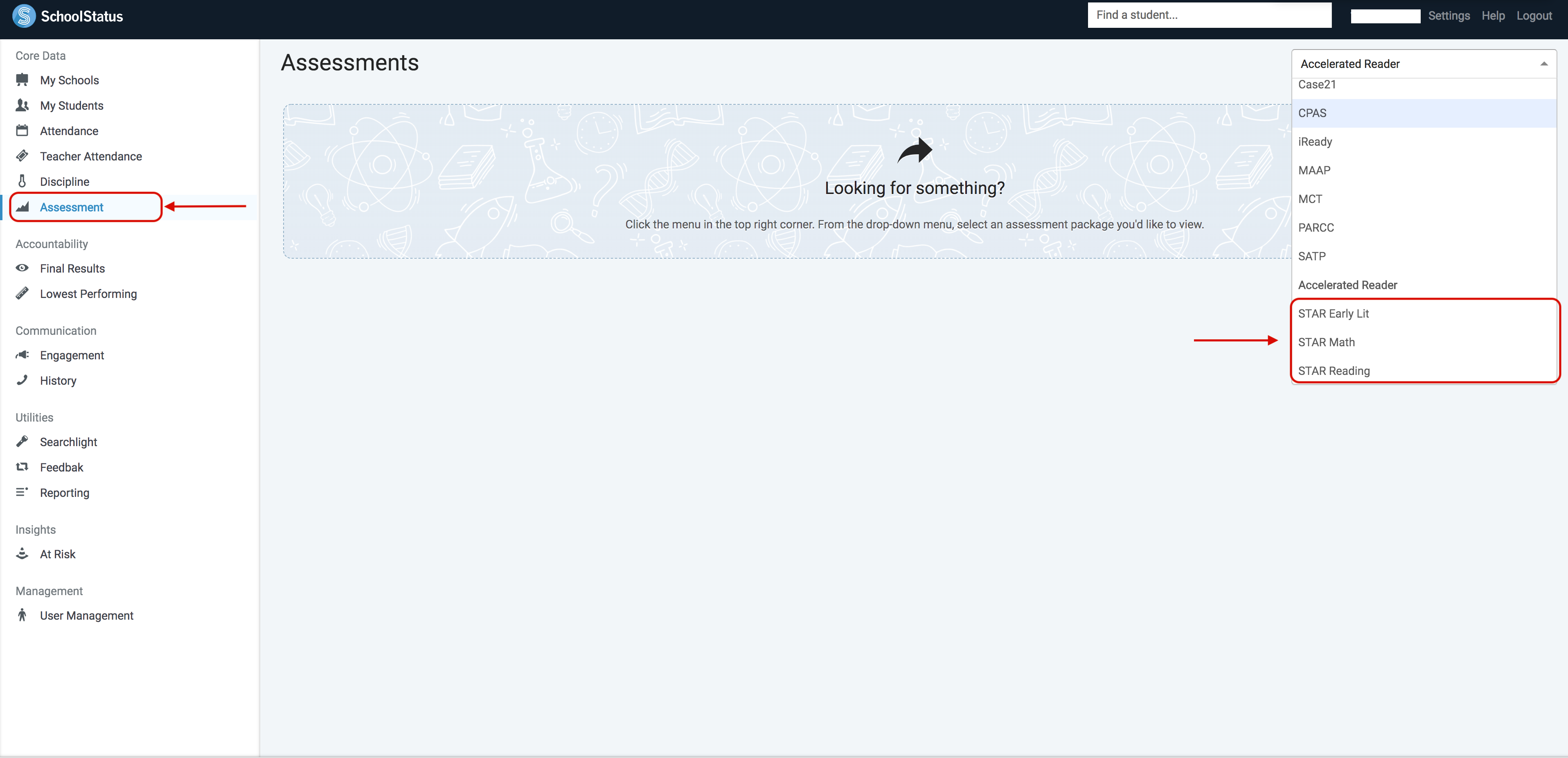 Select a STAR assessment and the scores will display below. Use the drop-down menu on the right side of the screen to display previous years scores. You can also export the data into a CSV or XLS file by clicking on the export icon.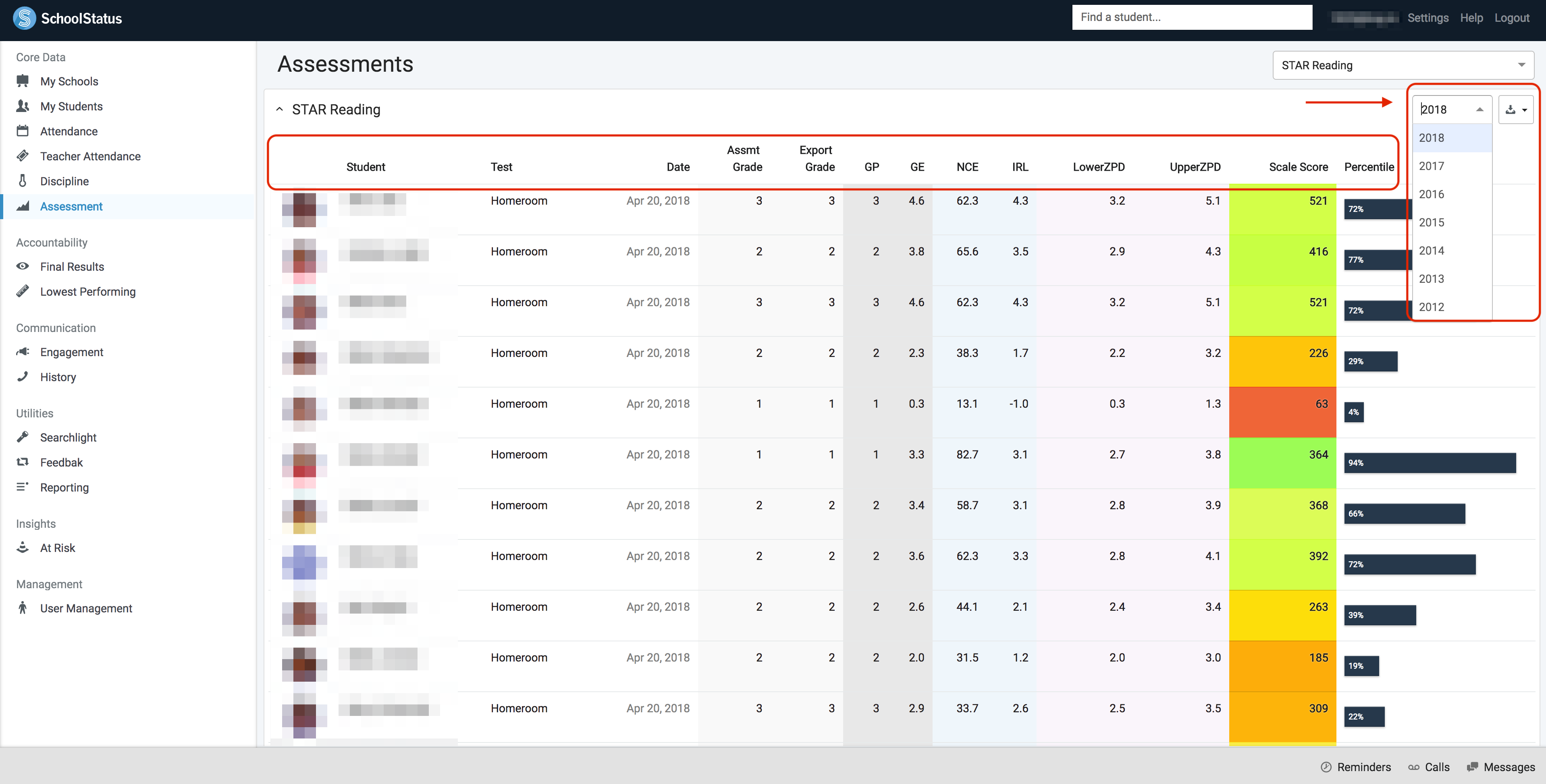 Click any student name to pull up the Student Card. Next, engage with the student's contact straight from the Student Card!