A general guide for creating admin accounts.
Here are the steps for create an account for an admin. For detailed questions, since every district is different, please reach out to us via chat, phone or email.
Go to User Management on your main menu. If you do not see this option, your account is not set up to create accounts for others; please reach out to your district admin to request access or to have them create accounts for you.

Click User Management, the first menu item; you'll see all the existing accounts here. Click the green Create User button.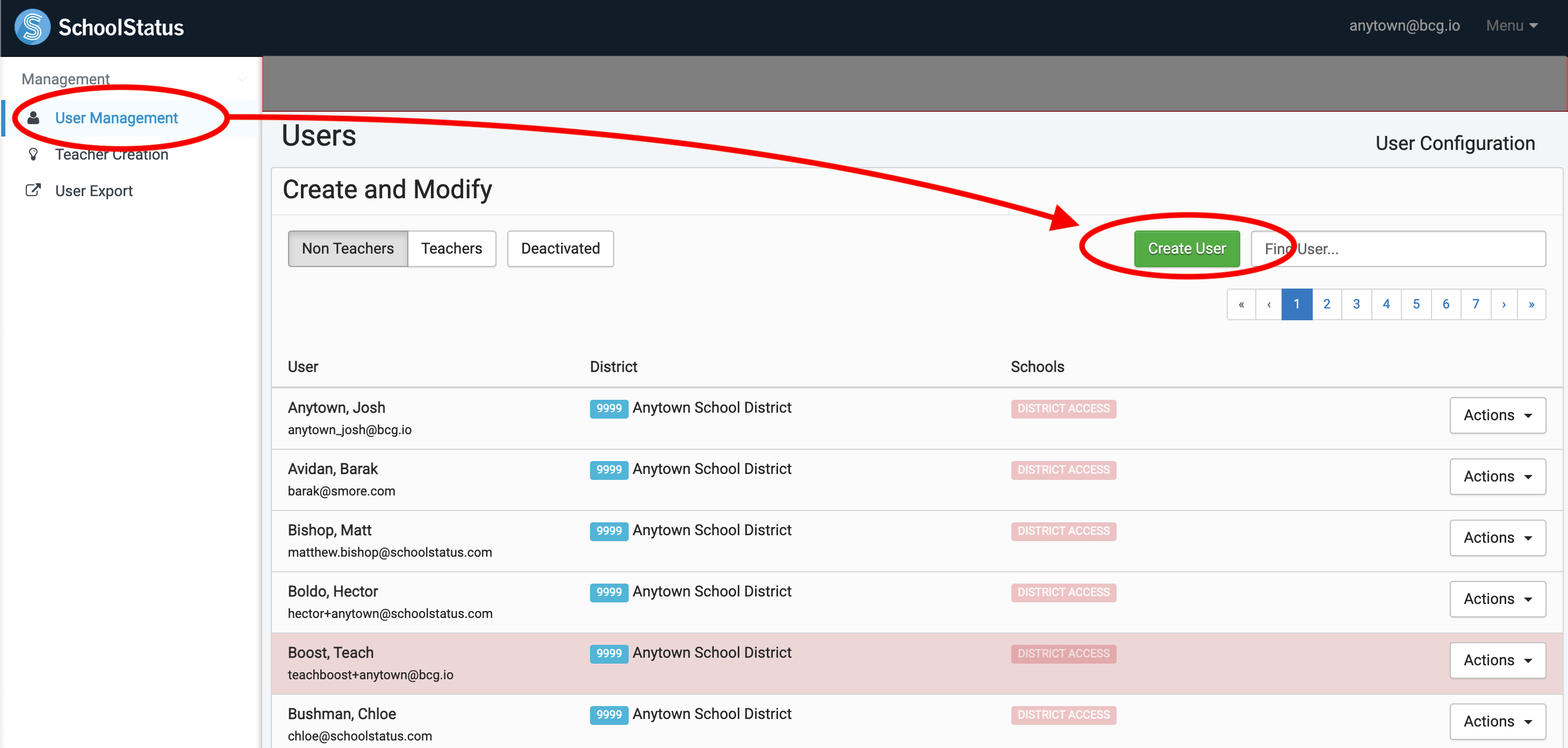 A blank account creation form will appear. Fill in and select the items as detailed below: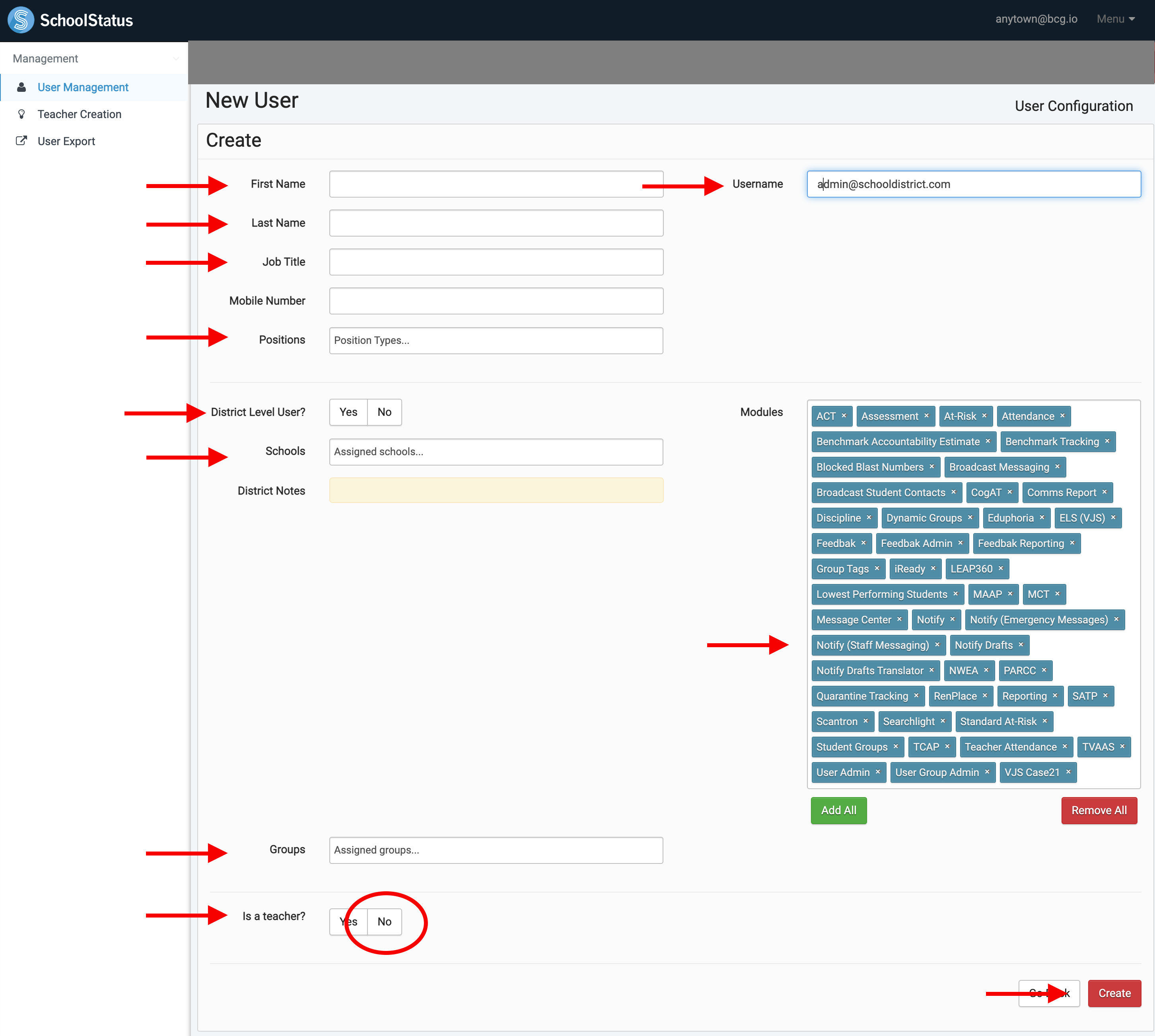 Enter the username, which is the administrator's email address, in all lowercase letters. When this is added, the "Create" button will appear at the bottom of the page.
Type in the administrator's first name and last name.
Type in a job title. This should explain exactly what they do from the district standpoint- for example, in a small district, one employee may be both the Curriculum Director and the Federal Programs Director.
Select a position type (or two). This is a list of in-house job descriptions we use to verify and sort users. This also helps us understand what the admin accounts need in order to function well.
Mobile number is not required. You can add it here, or the user can add this themselves later on.
District Level User, mark Yes or No. If no, select the schools this admin user is allowed to access.
Groups can be added by clicking inside the field and selecting groups by name.
Teacher = No will always be the right choice for an Admin account. Attaching a teacher identity will automatically scope the account to students enrolled in courses taught by that user.
Select modules for this administrator. * In general, the sensitive modules are User Admin (the ability to create and edit accounts) and User Group Admin (the ability to create student access for other account holders through Groups.) If your district has subscribed to Notify emergency and non-emergency messaging, you'll want to decide at the district level which users should have that ability.
Click the red Create button to complete account setup. This will automatically generate a Welcome email to be sent to the email address/username you used.
* Which modules should you assign? We can't easily answer that in a "one-size-fits-all" way. Every district has different modules, based on which SchoolStatus service subscriptions they have, which assessments have been integrated... all kinds of variables! If you are new at creating accounts, reach out to us by chat, email (help@schoolstatus.com) or phone (601-620-0613 or 1-855-9-STATUS.) We'll be happy to teach you more about what to include or leave out.

Click here to return to the main menu - or ask for help!