Some district or school level administrators may need to have the ability to create their own Student Groups, or manage access to students, or both. The Student Group Admin module allows users to create groups of students, and the User Group Admin module allows users to manage who has access to student groups. Not all admin users will have the need for these abilities, and training is recommended when assigning either of the modules.
To assign these modules, find the user's account, and click "Modify" under Actions.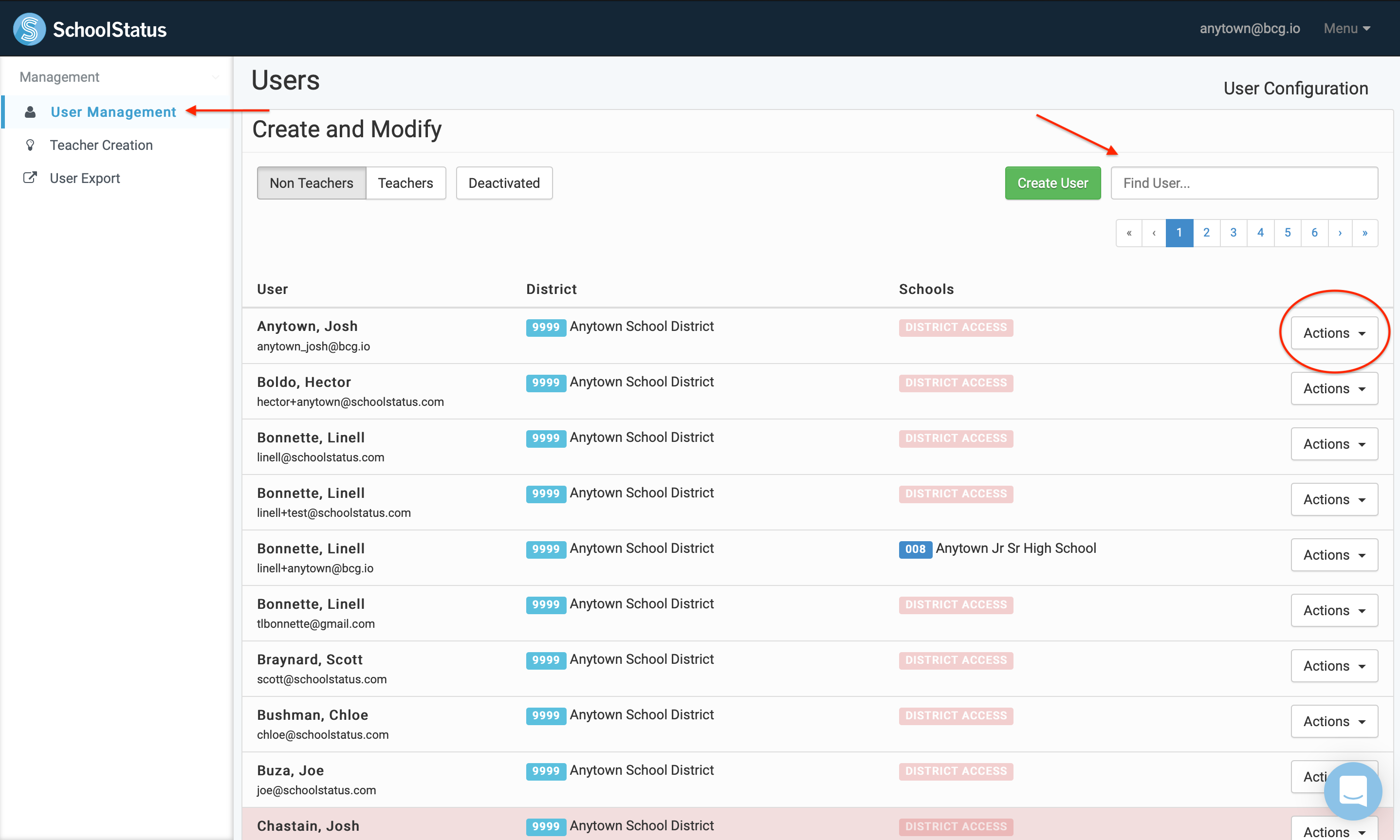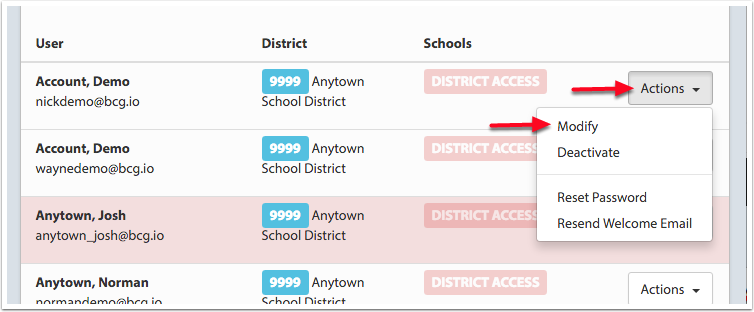 From the User Configuration page, add Student Group Admin and/or User Group Admin modules.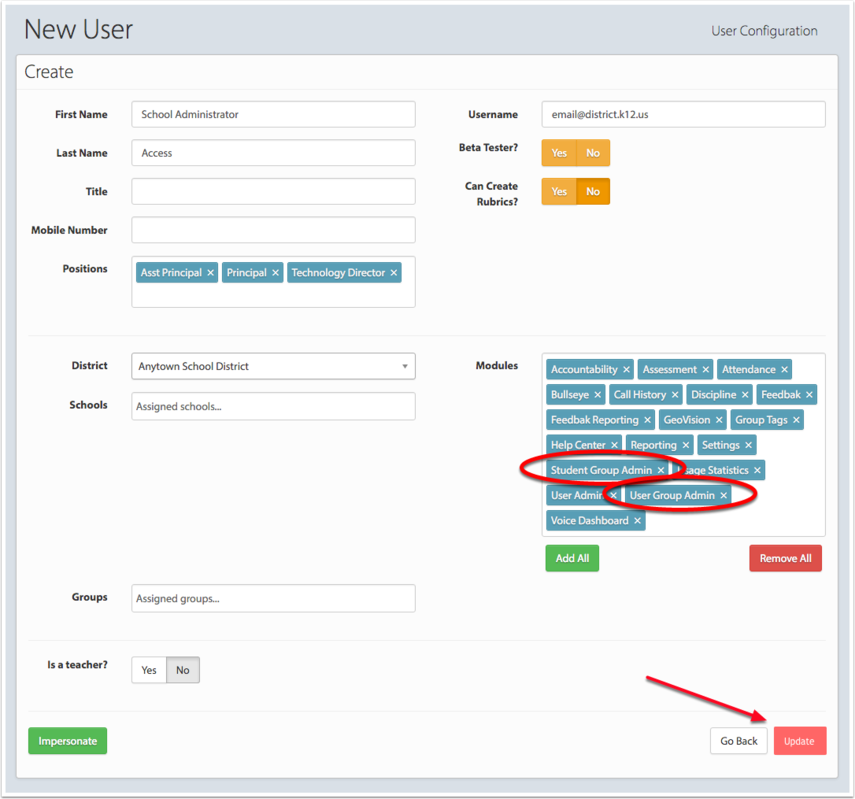 Select Update to complete module assignment.