Welcome! Take a look around!
Look across the bar at the top- you'll see Learning Lab, Help and Settings, by your email address.
Click Learning Lab for self-guided tutorials
Click Help to go to our Knowledge Base of articles
Click Settings to verify your phone number and adjust your communication settings.
On the top left corner, you'll see the SchoolStatus logo- that's your "home" button, from anywhere in SchoolStatus.
Down the left side of your screen, you'll see a menu of options. These vary, depending on your job title and what tools your district has implemented. Click on each to learn more about SchoolStatus.
Other articles in this series will help you adjust your settings and find help if you need it.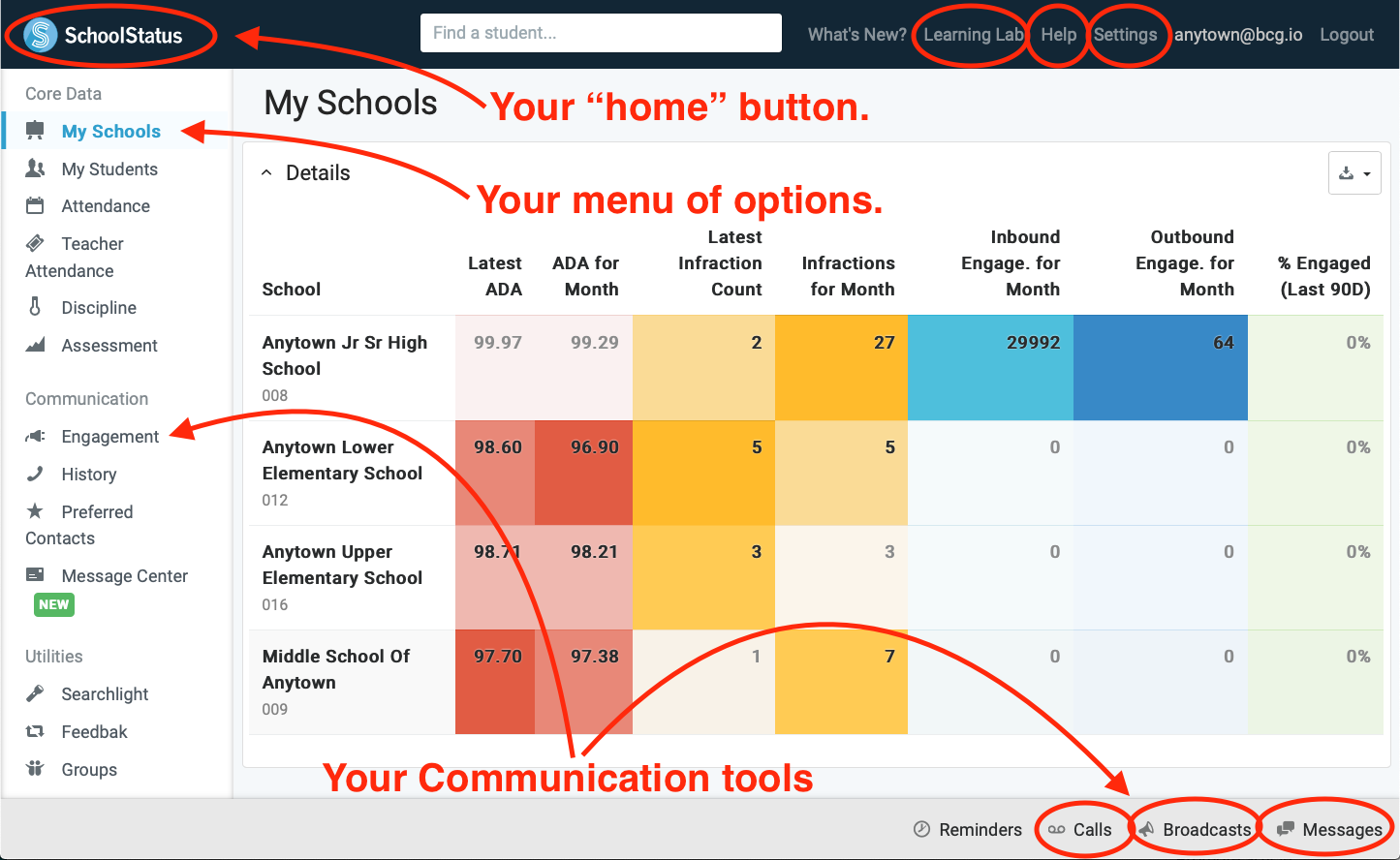 Click here to return to the main menu- or ask for help!