Well, nothing really... Parents don't need to download a special app, they don't need to sign up for anything at all. If their kids are going to your schools, they've already opted into communications with SchoolStatus.
But... Sometimes it is helpful or just nice to give them a heads up. Here's a flyer that you can print and send to your Spanish speaking families.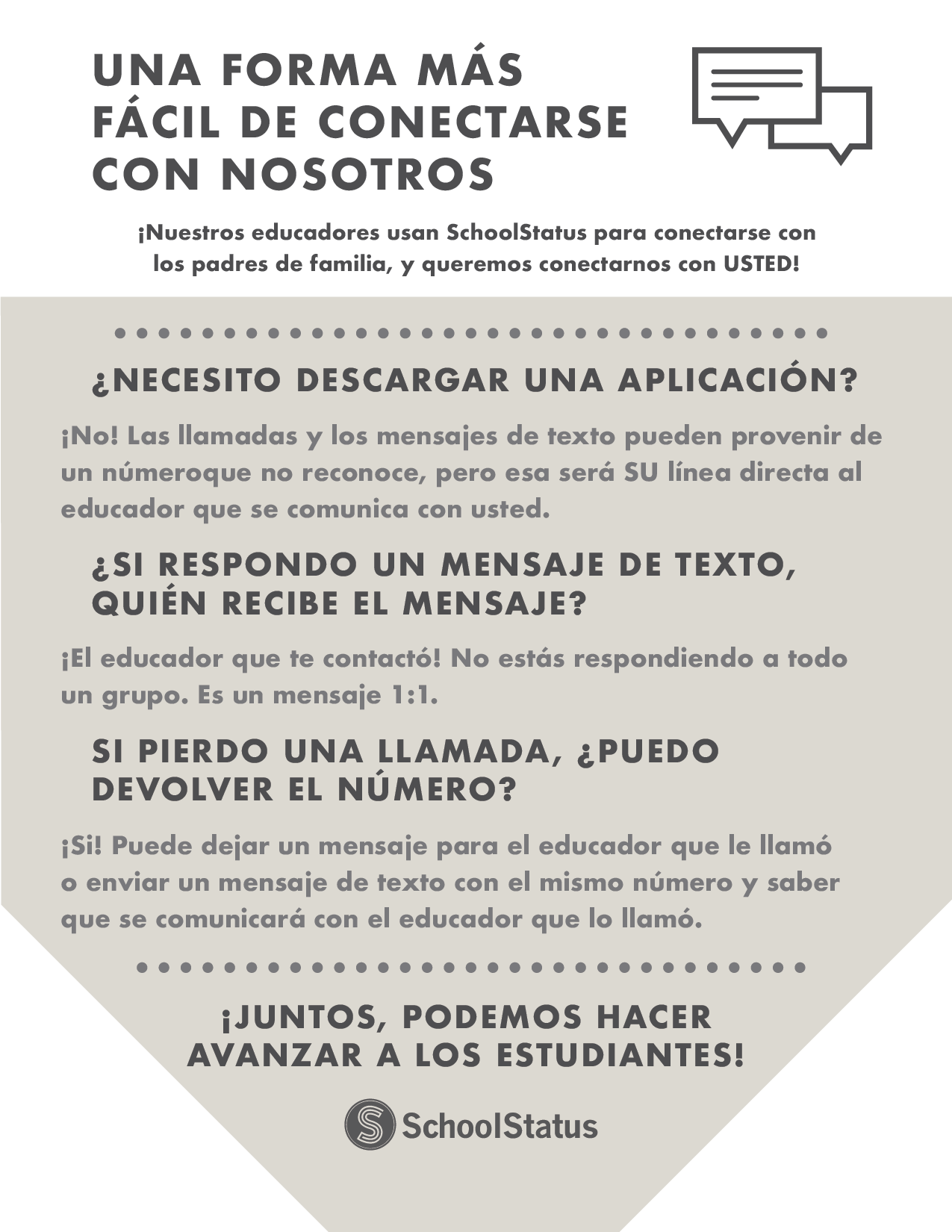 parents about SchoolStatus.