When you want to send a flyer, a survey, or just a long piece of information to multiple parents at once, you have a few options.
1. You can attach a .png or .jpg to your parents. Those formats are photos and screenshots. All you'll need is to confirm that the attachment is in the right format. This is great for classwork.
2. You can share a link after you post the information to your district website, a drive or a location like YouTube for videos. All you'll need is the URL. This is great for District-wide press releases that will go up on the website, syllabi or for sending videos of students in class.
What is a URL?
A URL (Uniform Resource Locator) is the address to a website or to a location on the world wide web. It's what shows up in your browser's address bar for that amazing cat video you like to watch over and over.
Finding and Copying your URL
Whether you're wanting your parents to view a website or a YouTube video, the process is the same. You'll need to first find what you're wanting to share. For instance, if you want to share some articulation worksheets with your parents, you'll first need to find a website that gives them what you need. Once you find it, make sure you're on the page you want the parents to see first or to at least start with and then simply click once in the address bar. Clicking once will (should) highlight all of the URL for you and then you can right-click with your mouse and select Copy or you can use your keyboard shortcuts like CTRL + C (Windows) or Command + C (Mac). *Pro tip, you can if your URL is long, you can click here to shorten your link!

Pasting the URL
Now that you have your address copied, simply start a Broadcast or an individual text message and paste the link into the body of the message. To do this, you can simply right-click and choose Paste or you can use shortcuts like CTRL + V (Windows) and Command + V (Mac).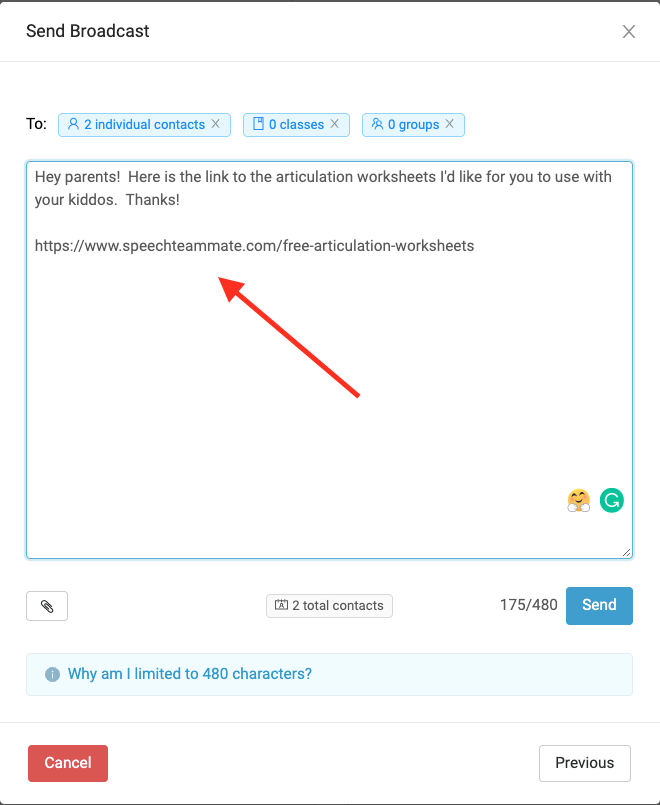 Once you have your link pasted into the body of your message, you're good to go. You can click Send when you're ready. When your parents receive the message, they'll be able to click on the link or they can copy the link and paste it into a browser on their phone to view. That's it! Now you know how to share websites and YouTube videos with your parents.
More about creating a location for your files
Put Your File in a Secure Place to Share
First, you'll need to upload your file to Google Drive or a similar platform. I'll be using Google Drive as our example here, but you can use other platforms like Dropbox as well. Using Google Chrome, please open a new tab or window and click Google Apps in the upper right-hand corner of your window.

In your list of apps, please choose Drive.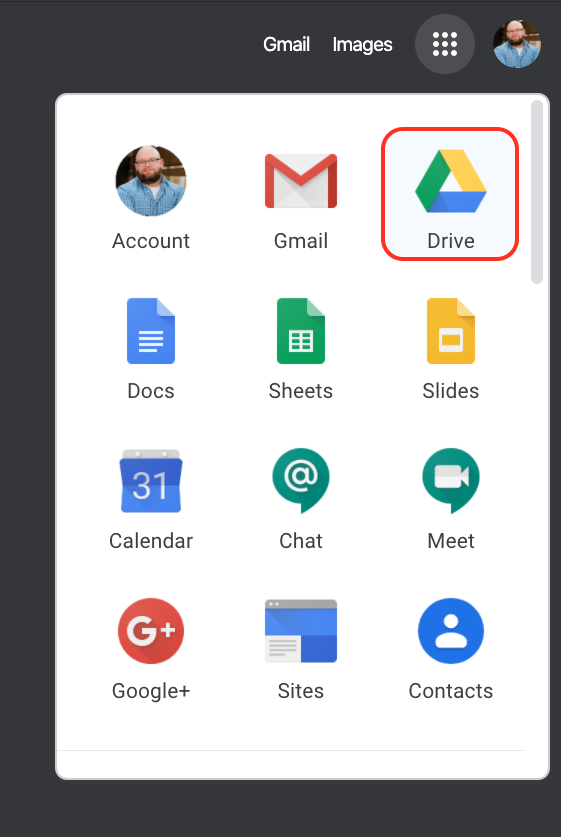 Once Drive opens, please choose New.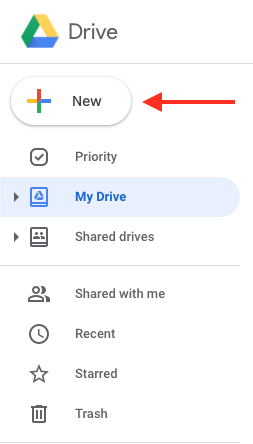 Then, choose File upload.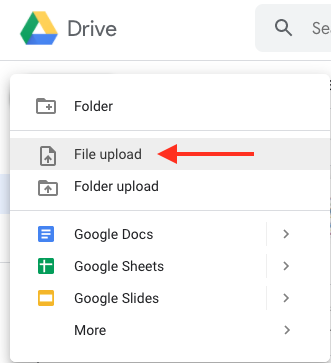 From here, select the file you wish to upload and then click Open. The file will start to upload into Drive and will notify you when it's done.
Obtaining your Shareable Link
Once your file is uploaded, you can select the file with your mouse by clicking once and then right-click the selected file to get a list of options. From this list, select Get shareable link.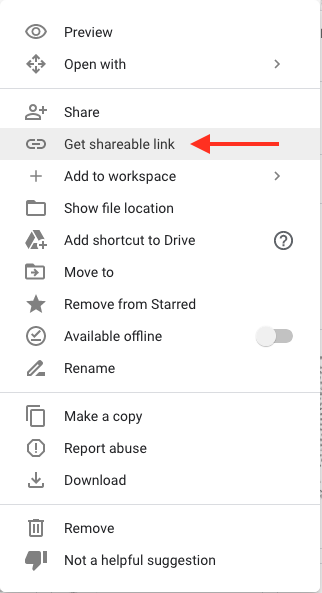 After clicking Get shareable link, you'll see a message at the bottom left of your window that says the link was copied to your clipboard, meaning your computer.

You may also see an additional pop-up under your file after clicking Get shareable link. Here, you can access your Sharing settings if you need to. Please be mindful of who can do what with this link. It will tell you this information above Sharing settings. You need it to say Anyone with the link can view. If it doesn't, please click Sharing settings and let's change that now.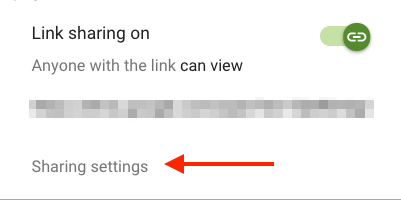 Sharing Options
Once you've clicked on Sharing settings, a new window will pop up. Please click Advanced.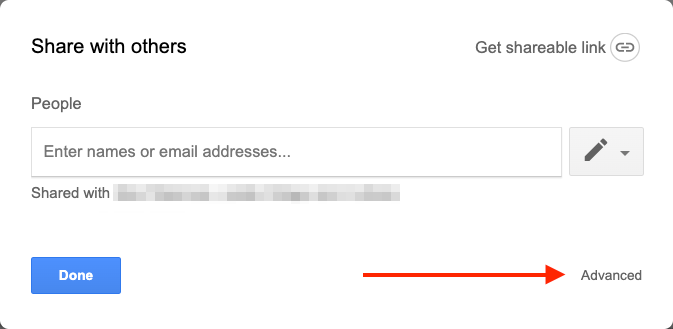 After clicking Advanced, a new window will appear. From here, click Change.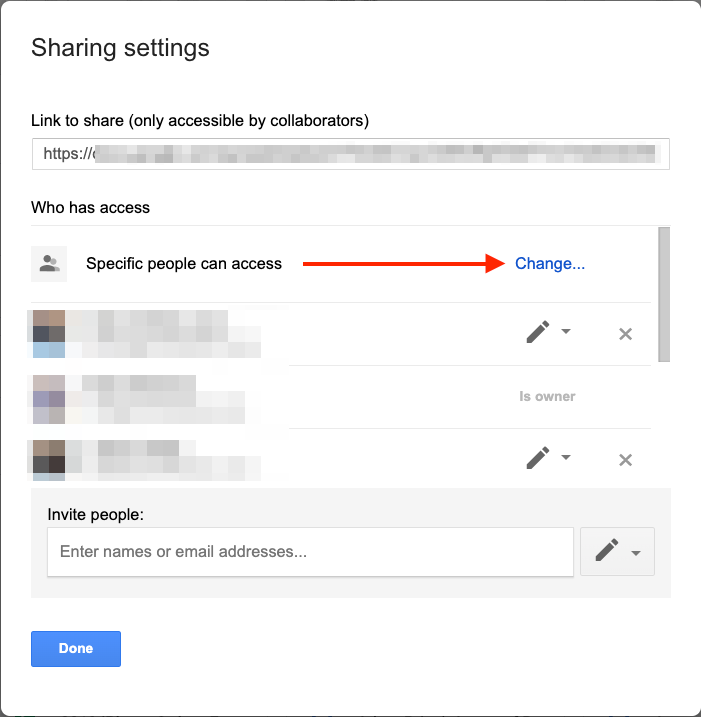 After clicking Change...choose the option listed as On - Anyone with the link and then ensure the Access is set to Can view and then hit Save.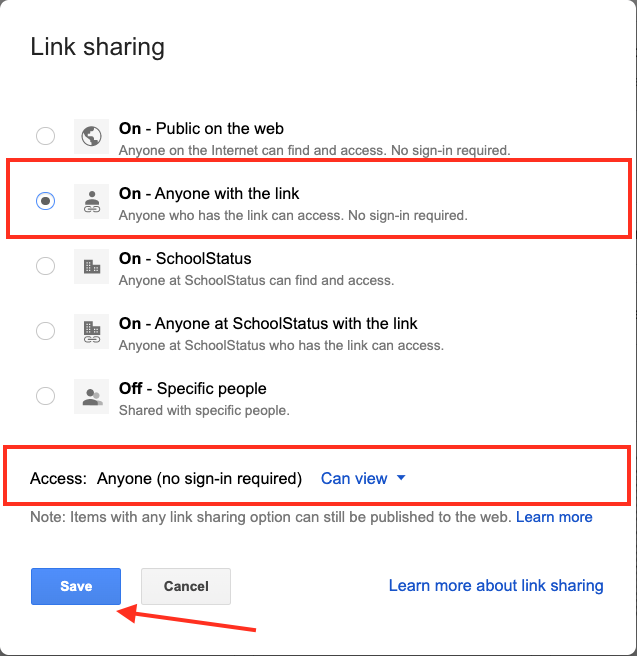 Once you have saved, you can go back to your SchoolStatus tab or window and paste this link into the body of your message or broadcast with a right-click of your mouse and then selecting Paste or by using keyboard shortcuts like CTRL+V for Windows or Command+V for a Mac. If the link is extremely long and you'd like to shorten it for texting, click here to shorten your link. After you shorten the link, you can paste it into your message using the same steps above.and paste it into your message or broadcast.
Now, anyone you send that link to should be able to view it without any issues. Depending on if you're using your personal Google account or your district account, these options above may already be selected for you.