Go to Settings to reset your password, verify your mobile number and set your availability for communications.
Settings
Start by clicking Settings in the top menu.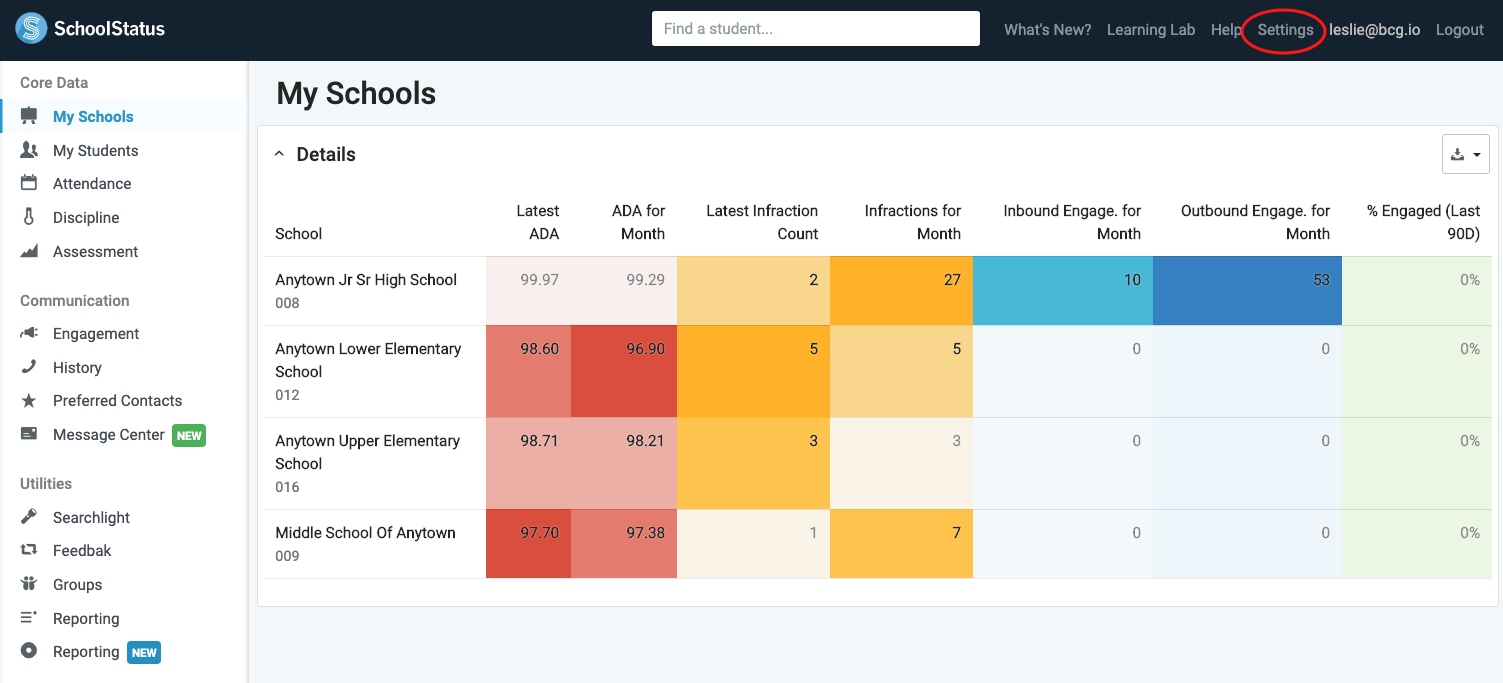 General Settings Tab
In order to make Cell-to-Cell calls with SchoolStatus, you'll need to add your mobile number. Enter your number and click Update. You'll then receive a text message to your mobile number asking you to reply with a Y to confirm your number.
You can select a new password from within your account.
Tip: if you are unable to log in, go to secure.schoolstatus.com to reset your password. Be sure to go directly to your mobile app and log in with the new password, and reset your password saver, if you use them on your devices.
You may add your default school (if you have access to multiple schools) and your job title here. Also, set up notification sounds.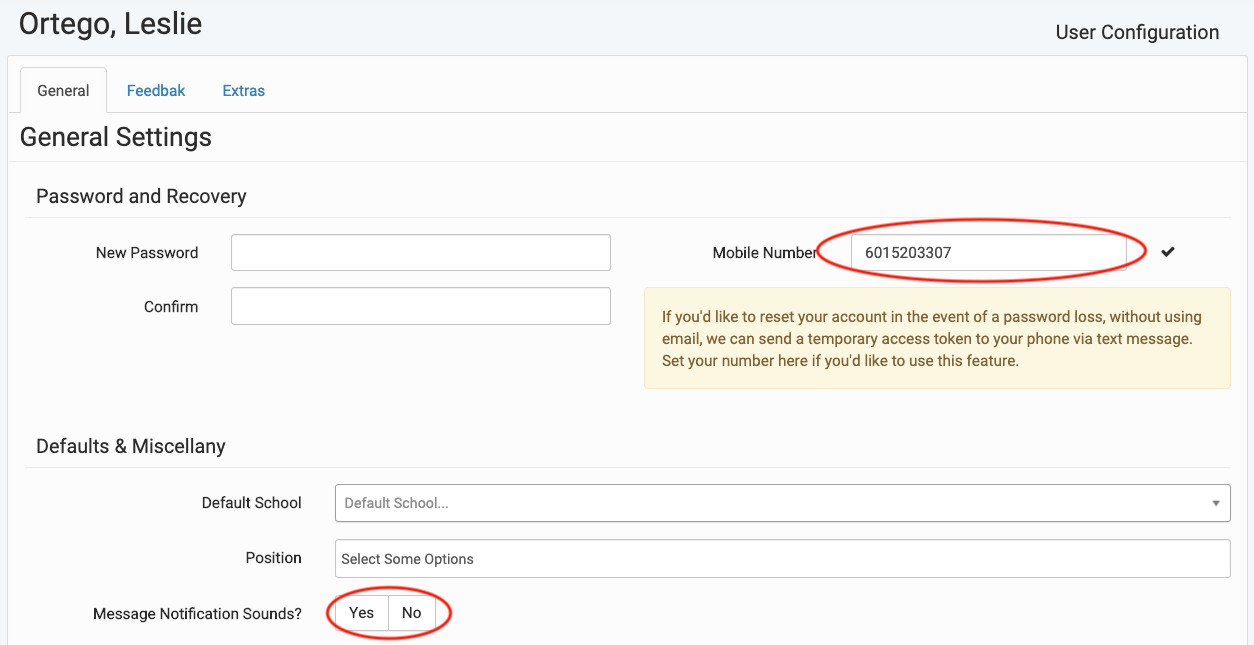 Set Availability Hours and Enable Incoming Calls
There are two steps to setting up your Incoming Call Return: first, enable the feature by clicking Allow Incoming Calls. Then set your availability hours. Click Update when finished.
Tip: When calls come in during your availability hours, parents will have the ability to select an option that will ring your cell phone. If calls come in outside of your availability hours, parents may select other options, like leaving a voicemail or ringing the school office. If parents call you but hang up without selecting an option, this will show up as a missed call, even though you phone did not ring.

Get our Daily Digest emails (for admins only)
Scroll down until you see Email Preferences and click on Receive Daily and then Update.

To disable this email, simply click Disable and then Update. You will no longer receive the Daily Digest.
Tip: Your first Daily Digest will arrive after the close of the next completed school day. No Daily Digest will appear if no data is collected for the previous school day.
Feedbak Observers (only): Feedbak Settings tab (observable teachers list)
If you are observing teachers in Feedbak, you can adjust your settings to show a personalized list of teachers and "ignore" names of teachers who you will not be observing, e.g. those who teach in several schools and will be observed in another location. Check or uncheck the "ignore" boxes to customize your list. Select "Update" when you are done.

To learn more about Daily Digest emails, visit Setting Up a Daily Digest Email.