Access your settings by clicking on the setting tab on the home page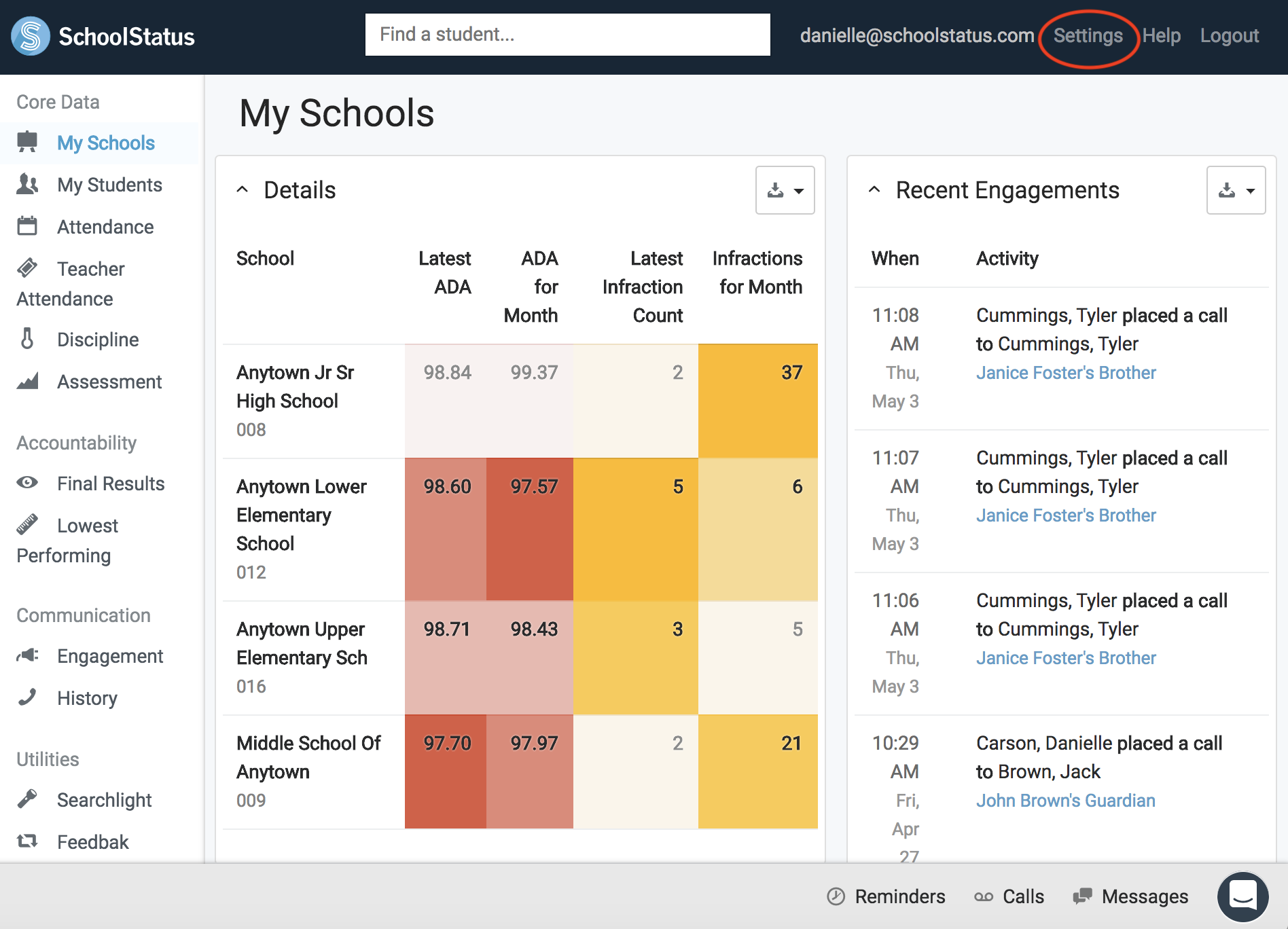 General Settings
In order to make Cell-to-Cell calls with SchoolStatus, you'll need to add your mobile number. Enter your number and click Update. You'll then receive a text message to your mobile number asking you to reply with a Y to confirm your number. 
You can also add your job title from the General Settings.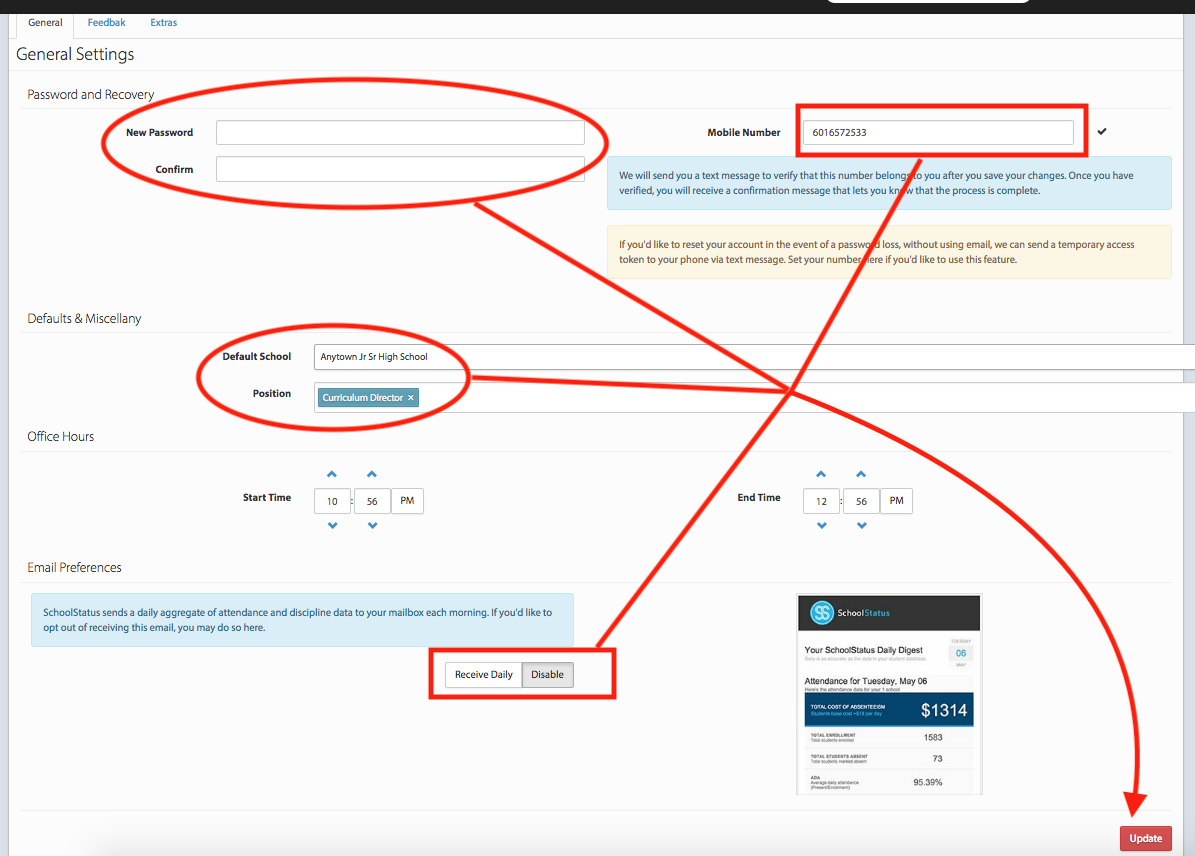 You can also change your password here and add your default school (if you have access to multiple schools). Administrators can opt in or out of Daily Digest emails.
Observers: Feedbak Settings tab (observable teachers list)
If you are observing teachers in Feedbak, you can adjust your settings to show a personalized list of teachers and "ignore" names of teachers who you will not be observing, e.g. those who teach in several schools and will be observed in another location. Check or uncheck the "ignore" boxes to customize your list. Select "Update" when you are done.

To Learn more about Daily Digest emails, visit Setting Up a Daily Digest Email.