Texting a Contact
From the mobile app, type in the student's name and select student.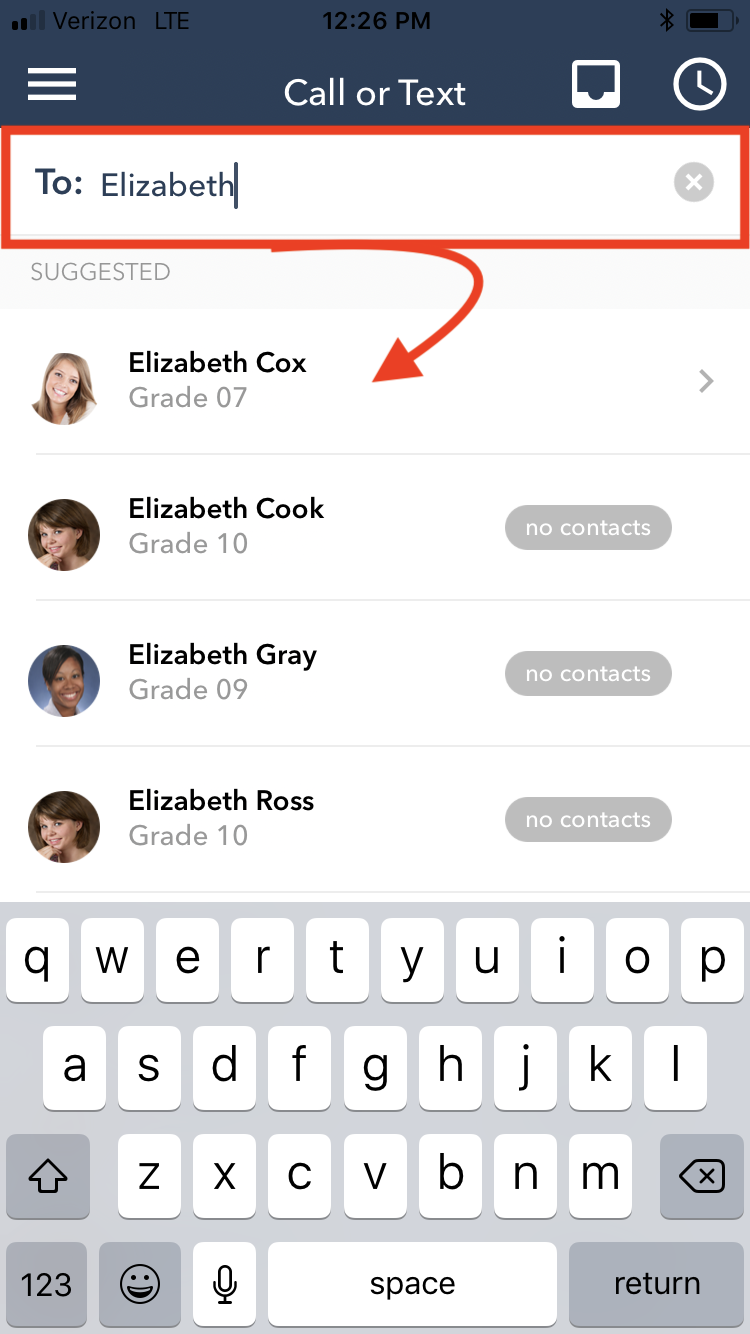 Click on the desired contact.
Note: "Cell" is indicated next to phone numbers that can receive texts.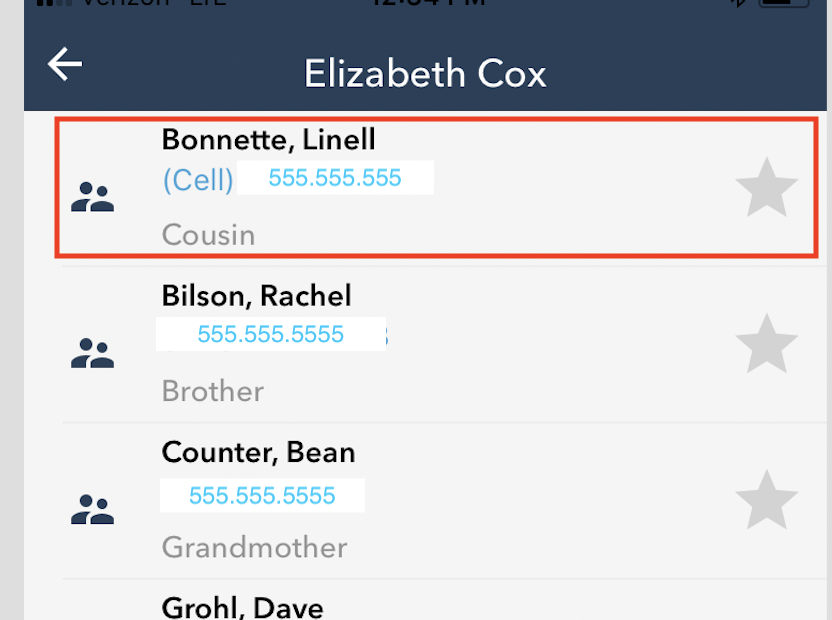 Click on the message icon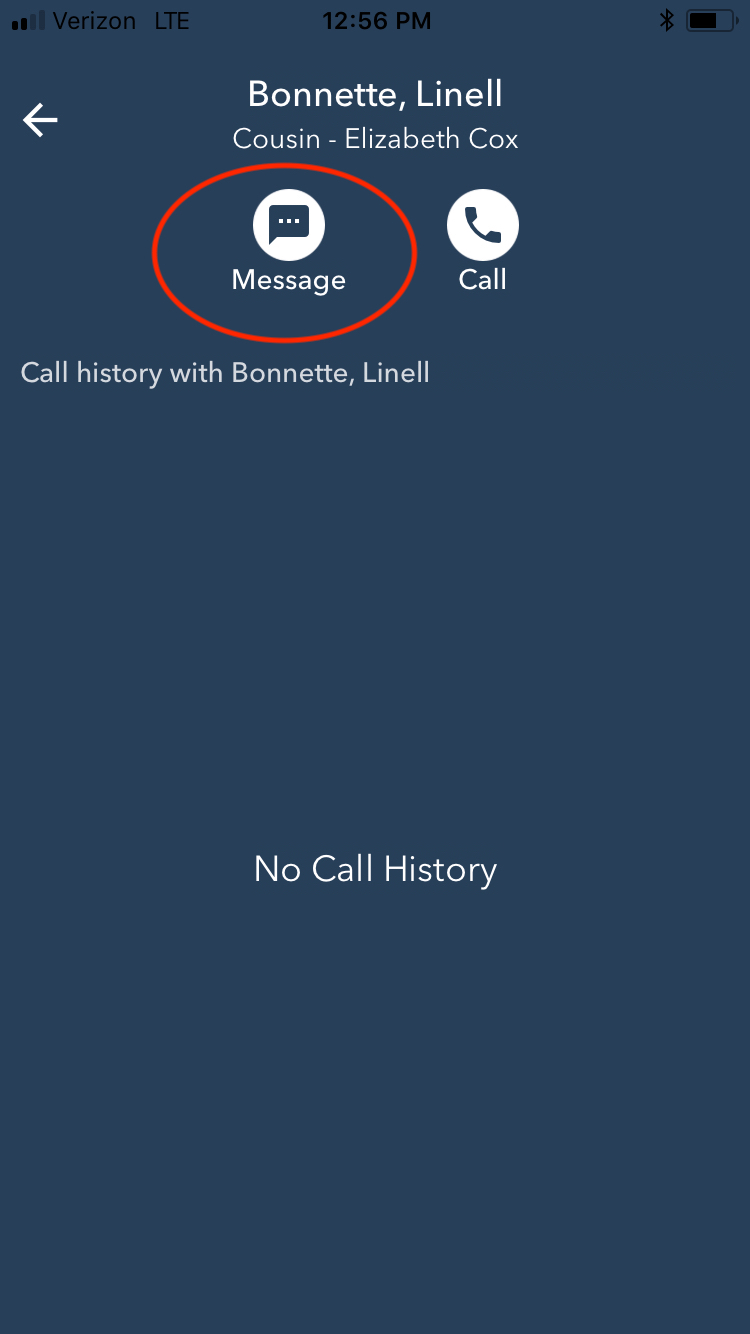 Compose your message and translate, if needed. Once you've completed your message, press send.