Engagement History will show all engagements that you've had with all your students. If you have school-wide or district-wide access, you will see all the engagements for all the users in your school or district.
To access your Engagement History click on History on the Main Menu.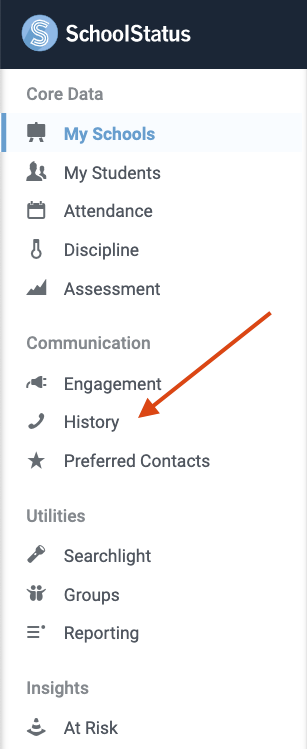 You will be able to choose which types of engagement you want to see such as calls, texts, and emails, but the default is to see all engagements. Please click the appropriate button and then click the 'reload' icon on the right of the page to apply any filters.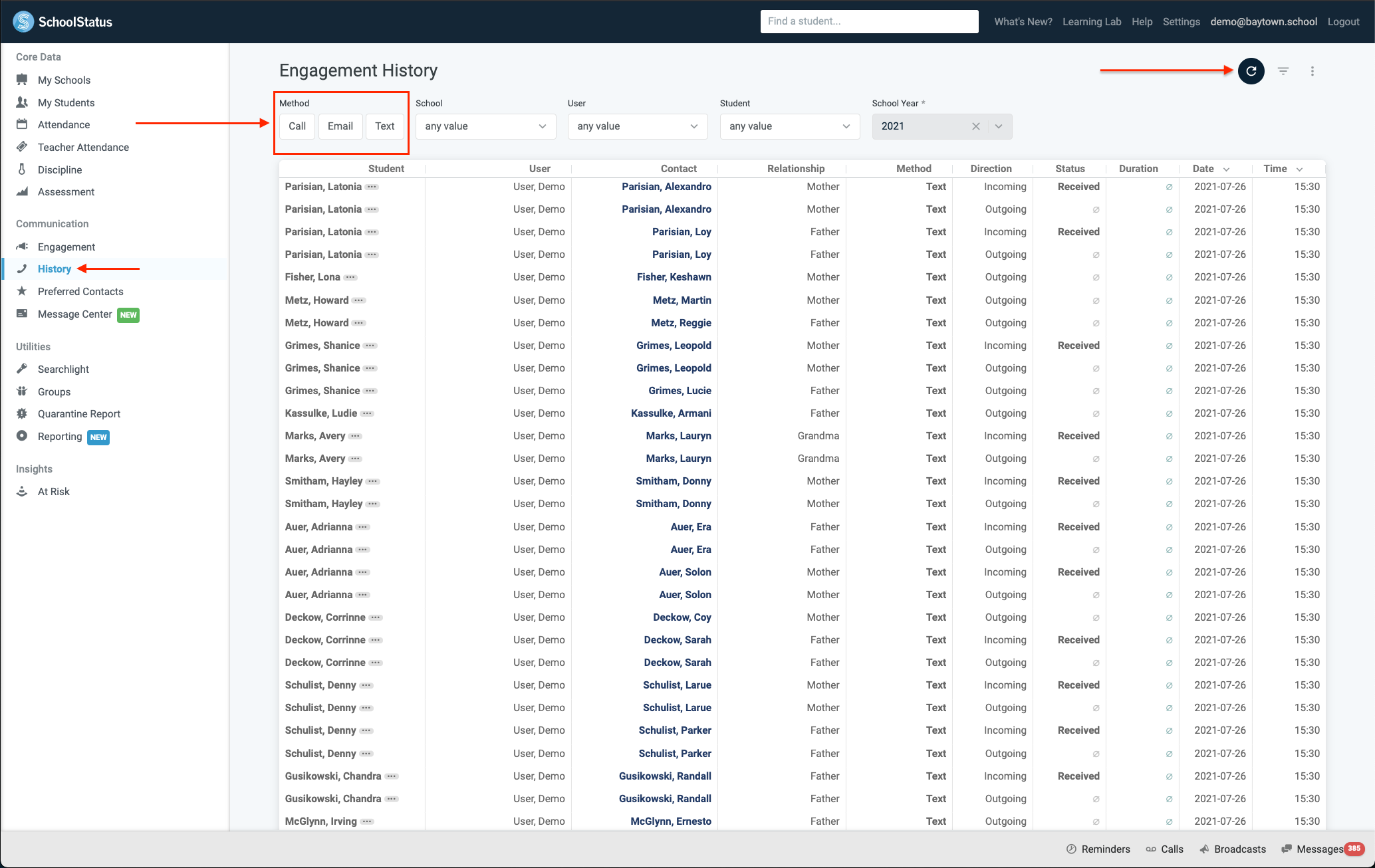 When you click on the three verticle dots icon, you will be able to download the call log.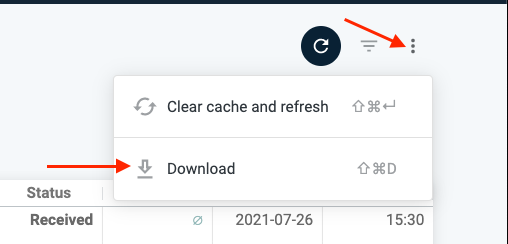 You can also filter by school, user (teacher), student, and school year. Please remember to click the 'reload' button to apply any filters.

Any sorting you do will be carried over when you download the file.
Click here to return to the main menu - or ask for help!