Upon login, SchoolStatus will now land on a new module titled My Students. The My Students module allows you to immediately see students within your scope (district-level, school-level, multi school-level, or teacher-level) and pertinent data points.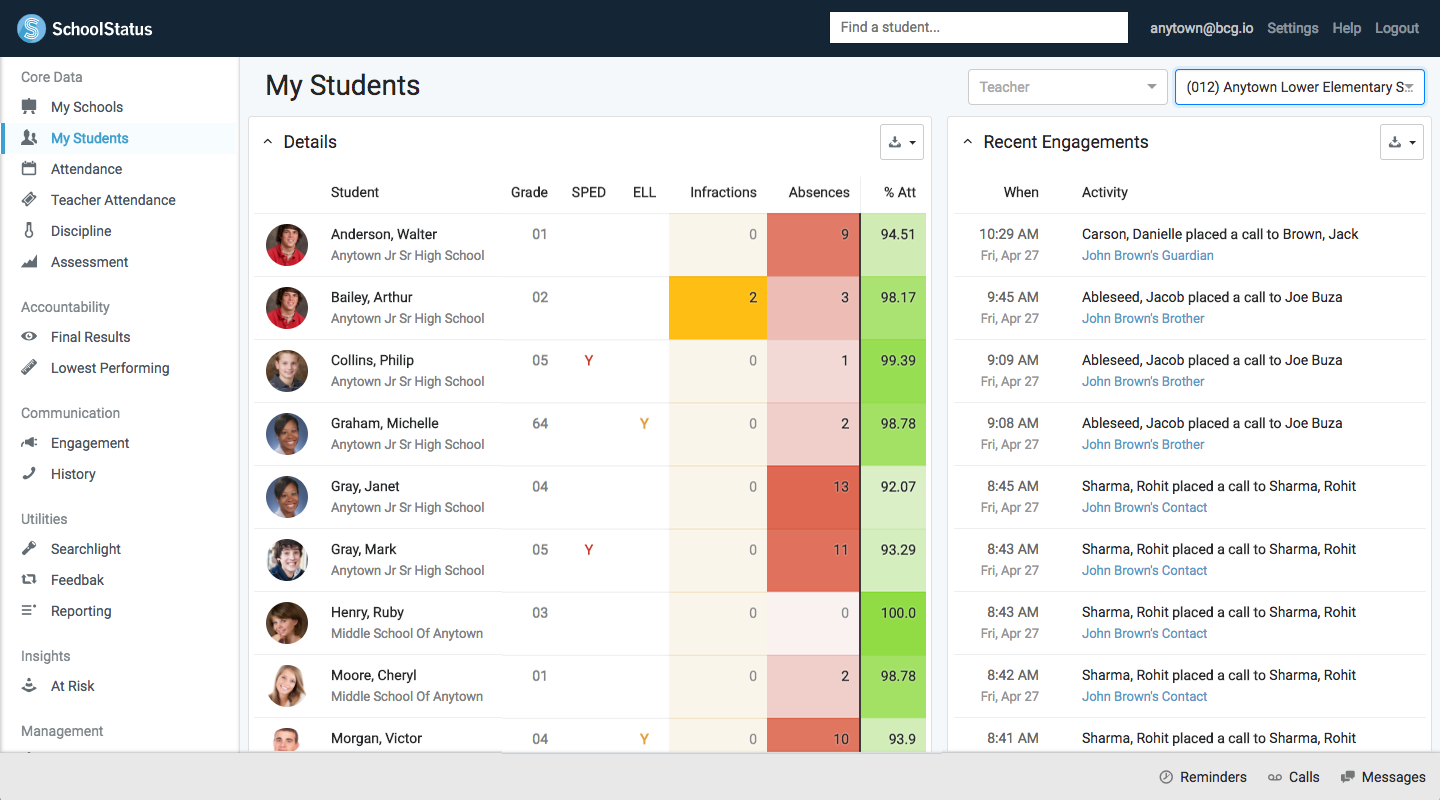 You'll also notice a running feed of Recent Engagements.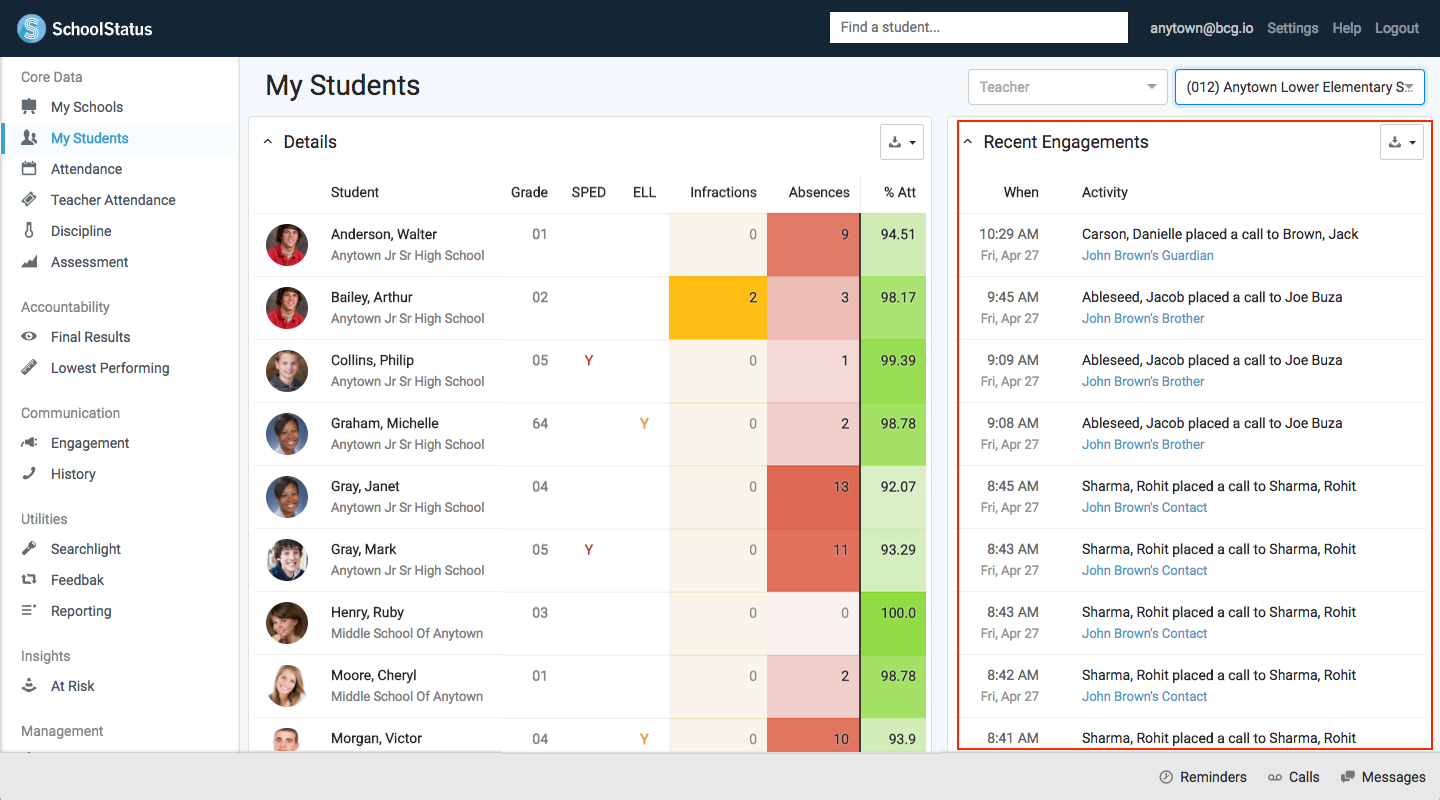 Sort, Filter, or Export
The cool thing about any data table within SchoolStatus is that you can create custom sorts and filters. Also, take note of the Export feature in the top right corner of each data table.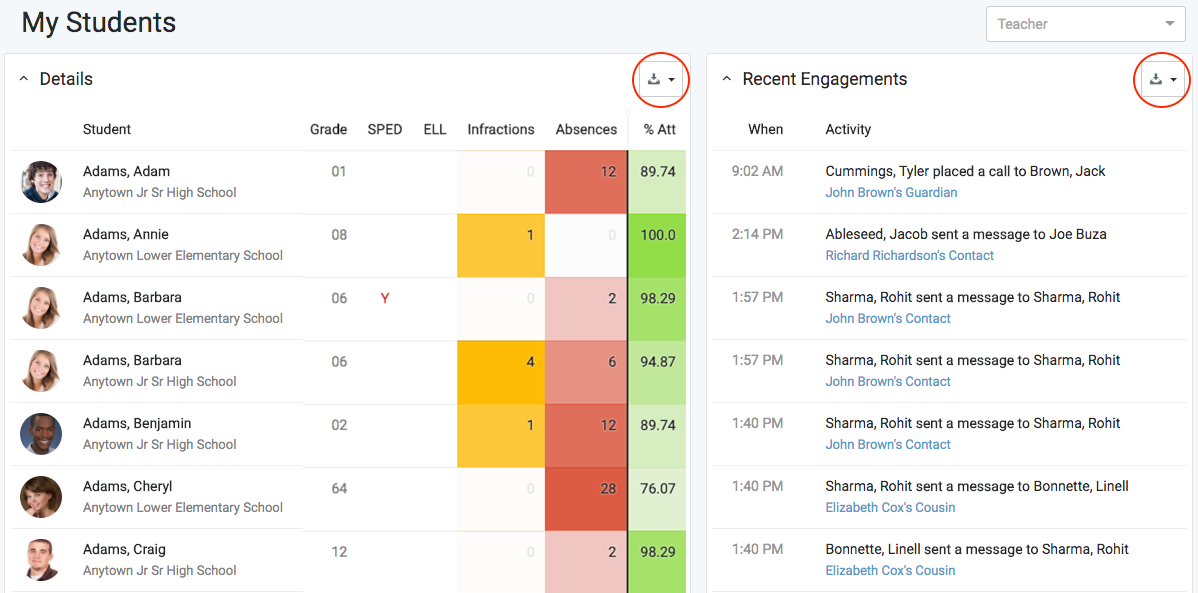 To pull up an individual student's Student Card, simply click on any student's name. The Student Card is the heart and soul of SchoolStatus. It's where you can get a complete picture of the student, and most importantly, reach out and engage the student's parents.

Use the search box at the very top of the screen to go straight to any Student Card.
Next up, explore the Attendance Module.