Your SchoolStatus landing page will vary depending on your function at your school or district. If you have access to multiple schools when you log in, you'll see My Schools first. Let's take a look at what you'll see and what you can do from here.
Details
Once you log in, you should be greeted by a dashboard or page that looks similar to this. Please note, for this demonstration, we will be using a demo account.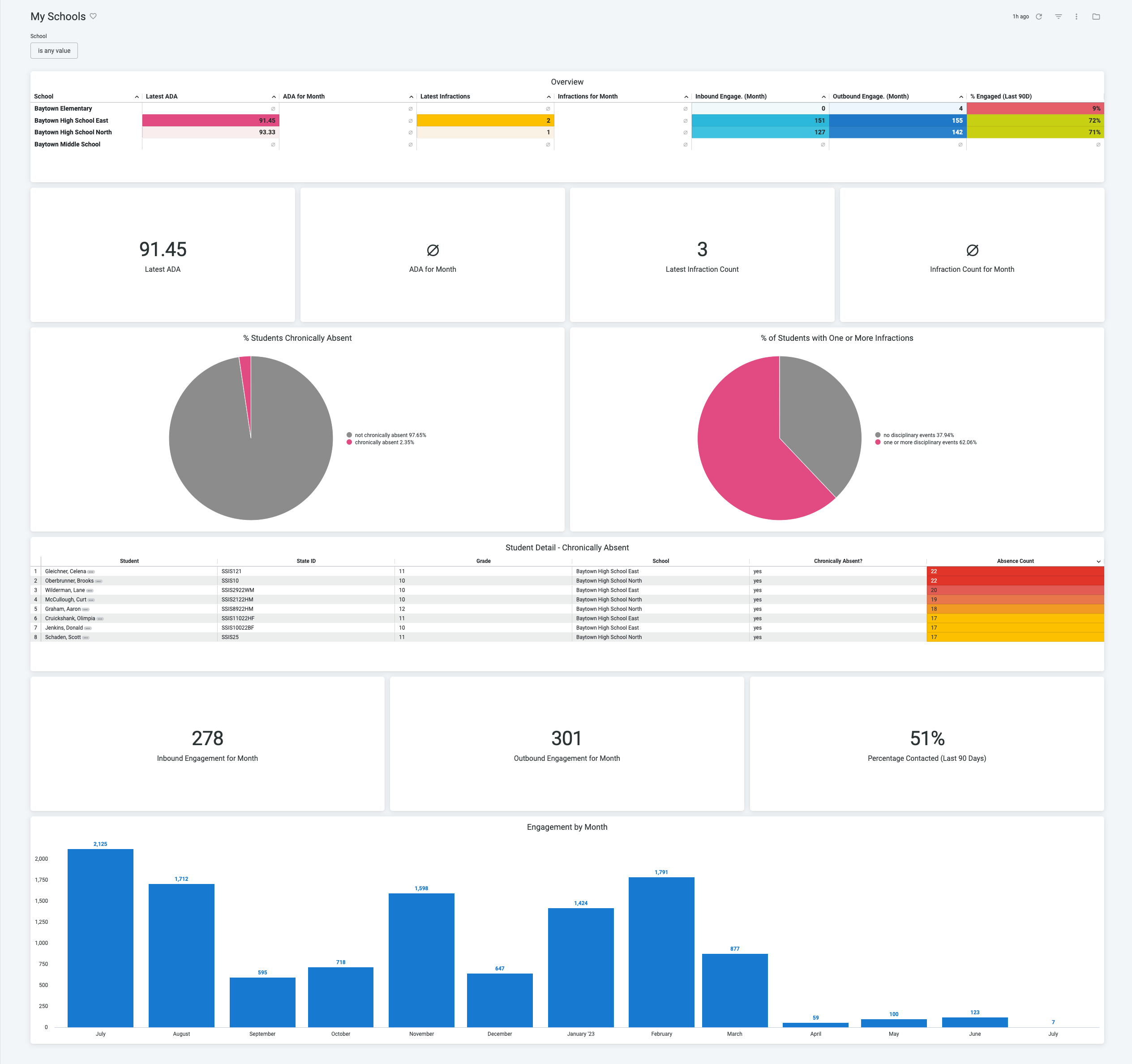 On this screen, you can clearly see all schools that you have access to. Each school panel will also show you up-to-date data for Latest ADA, ADA for Month, Latest Infractions, Infractions for Month, Inbound/Outbound Engagement Numbers and % Engaged (last 90 days). SchoolStatus makes this important data easy to see so you don't have to dig for it.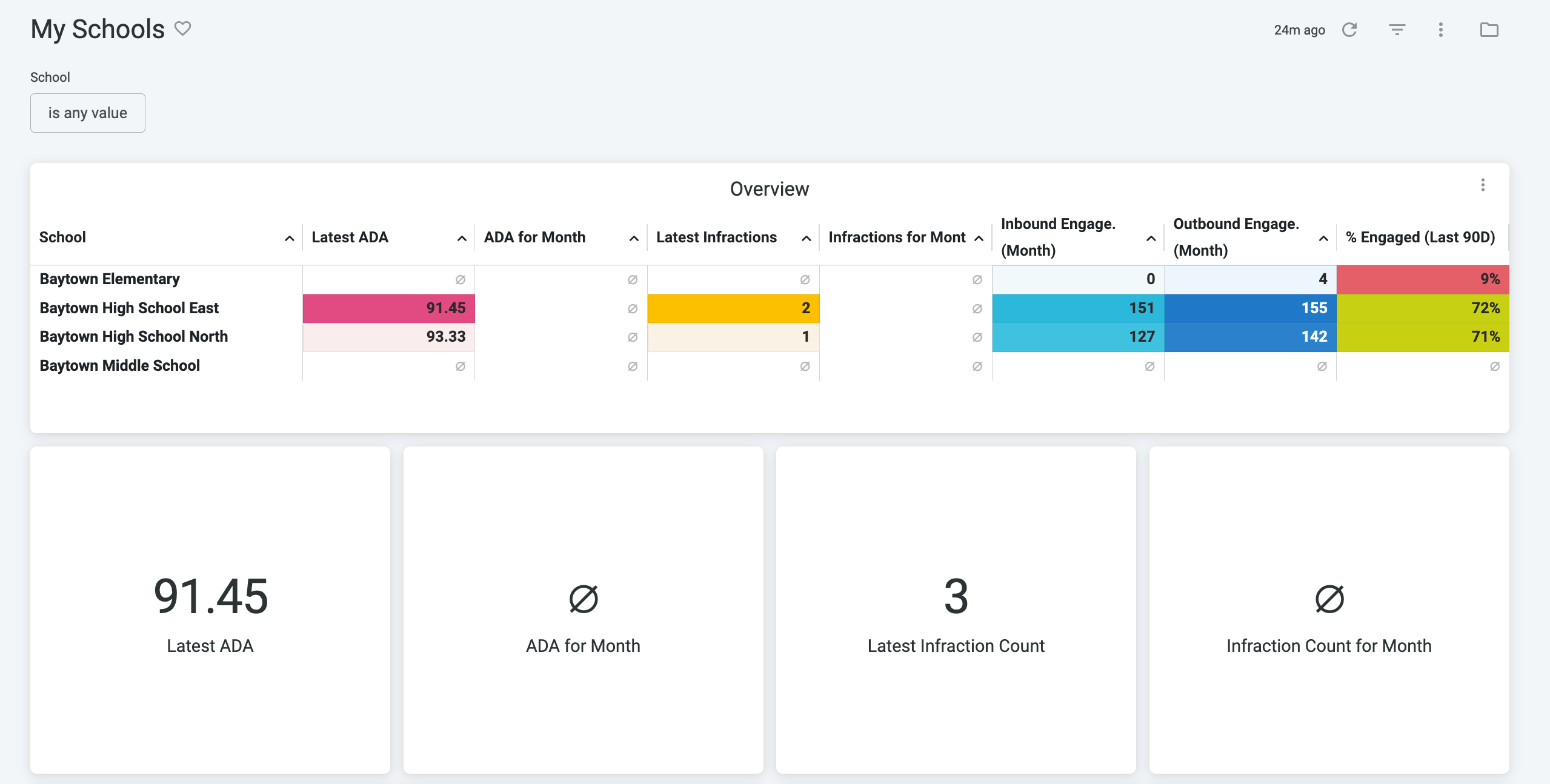 Below that, you'll see other visualizations that help you see what the data means. Here, you can see that 2.35% of the total students are chronically absent, 62.06% have at least one disciplinary event.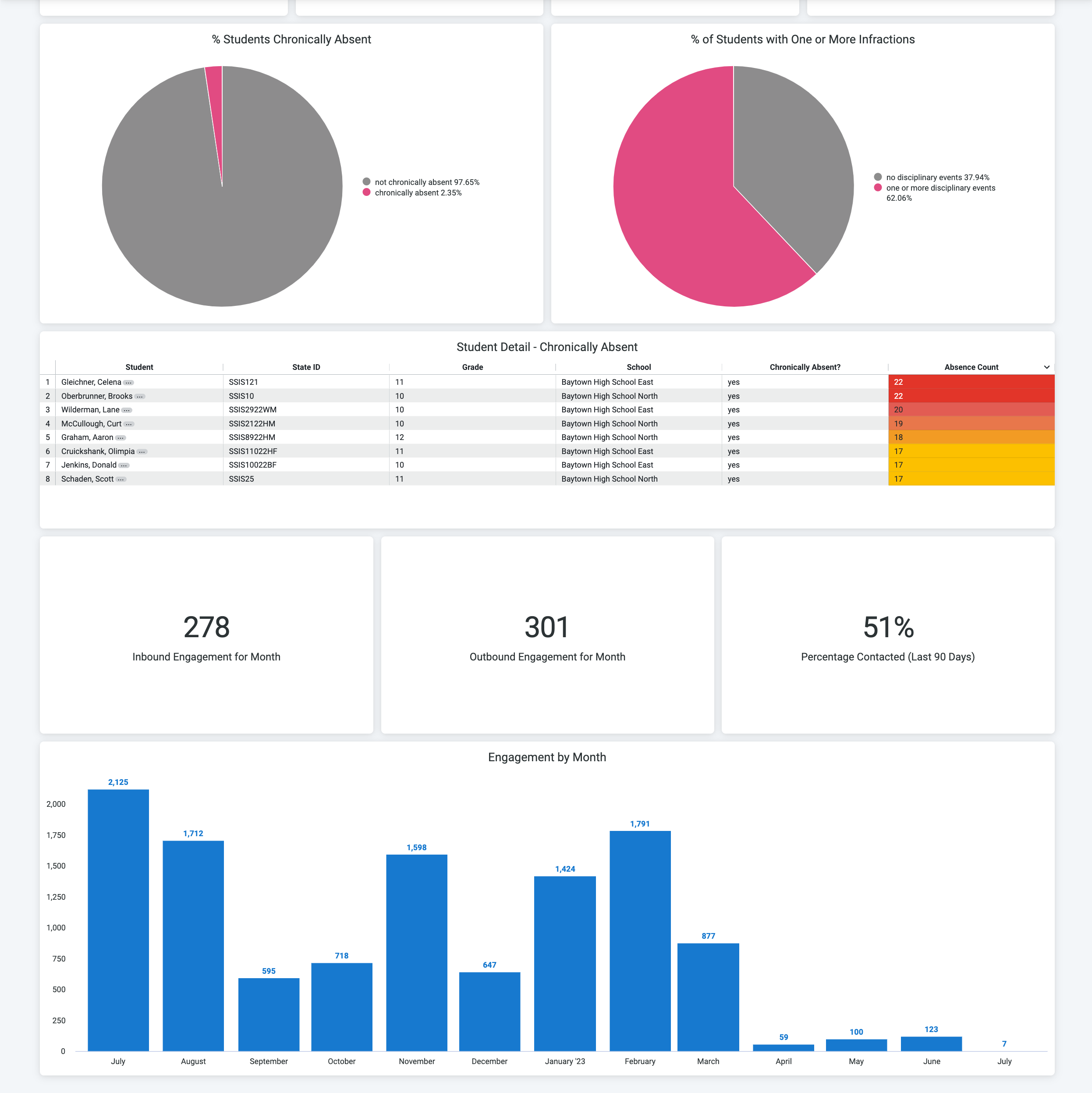 If you like what you see on any panel and you want to save the data to your computer or share it with a colleague, simply click the three vertical dots icon and then choose Download data.
That's it! Now you know how to get the most out of your My Schools module. If you have questions, you can contact us at help@schoolstatus.com and we'll be happy to help you.
Click here to return to the main menu- or ask for help!