Stakeholder engagement can only work if we have accurate contact information. Parental communication is hard enough without adding a barrier like a phone number changing. SchoolStatus is about removing communication barriers so you can do something with your data.
What is Contact Flagging?
Any user can flag a contact number for any reason. It doesn't just have to be that the number is inaccurate. You might make a note that the number is temporarily out of service until next week or that you should contact another person for the time being. Regardless, we give you the ability to flag a number and leave a note on it. Here's how:
Click on Contacts from the Student Card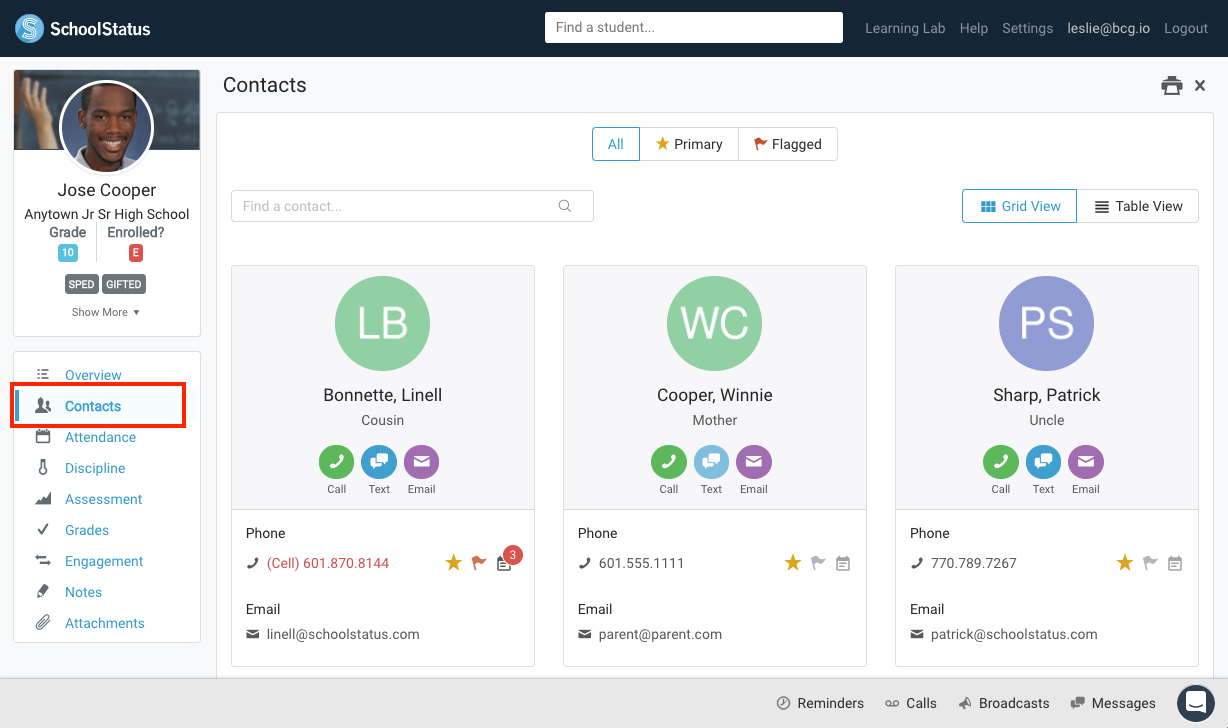 Click the flag icon for the contact you want to flag, and click flag number.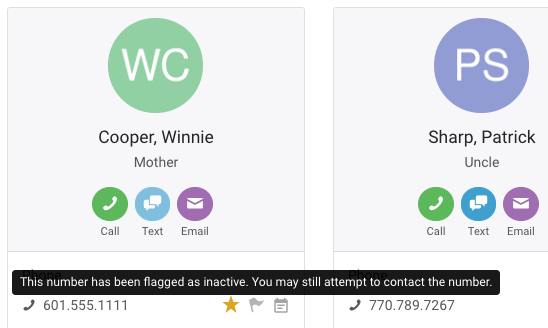 Type your note and click Submit.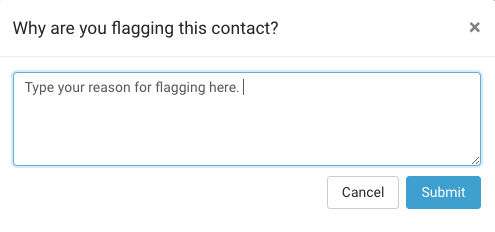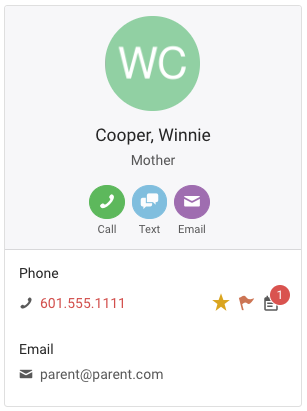 *Flagged numbers are shown in red.
View flag notes by clicking the notebook icon.


Remove your own flags by clicking the flag icon and choosing Remove Flag.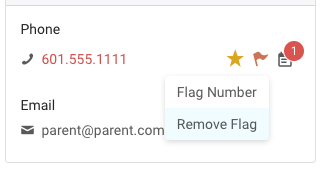 That's it! Now anyone who is accessing this contact on this student will see your flag and notes. Help keep your fellow educators in the loop by leaving detailed flag notes.
You can also flag numbers from our mobile app. Check out this help article for the details.
What if I'm an Administrator?
Only users with the module assignment 'Flagged Contacts' can manage contact flags for the entire school or district. If you think you need this module and don't have it, contact your district's SchoolStatus point of contact to help you get the module.
Flagged Contacts Email
You may have received an email about flagged contacts and wondered why? If you have the 'Flagged Contacts' module assigned, and a user has flagged a contact, you will receive the following email.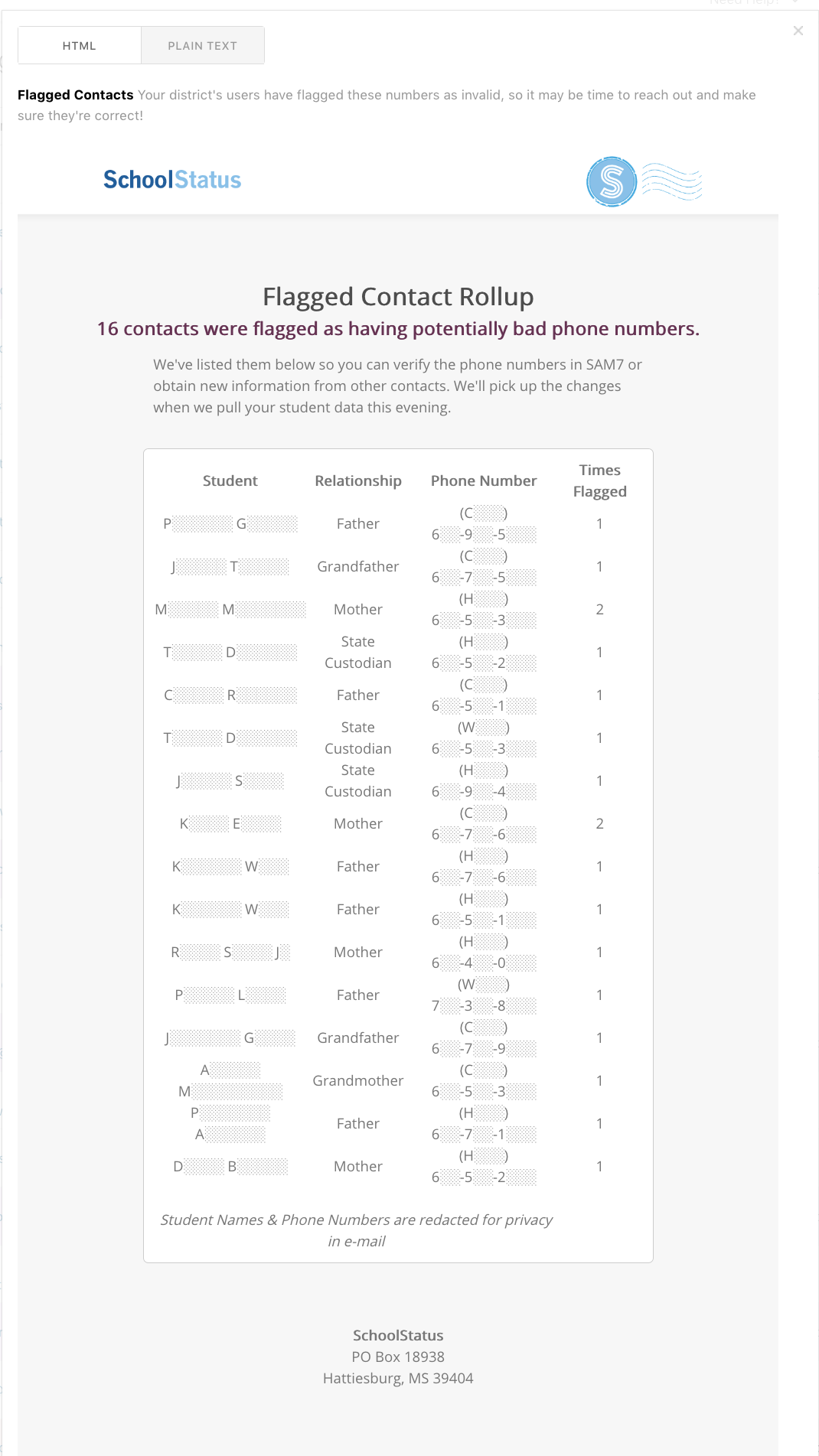 You'll notice the majority of the email is redacted so as not to email PII (personally identifiable information). So how do you see the actual contacts? Log in to SchoolStatus.
Viewing Flagged Contacts
From the My Schools page, click on Flagged Contacts from the main menu.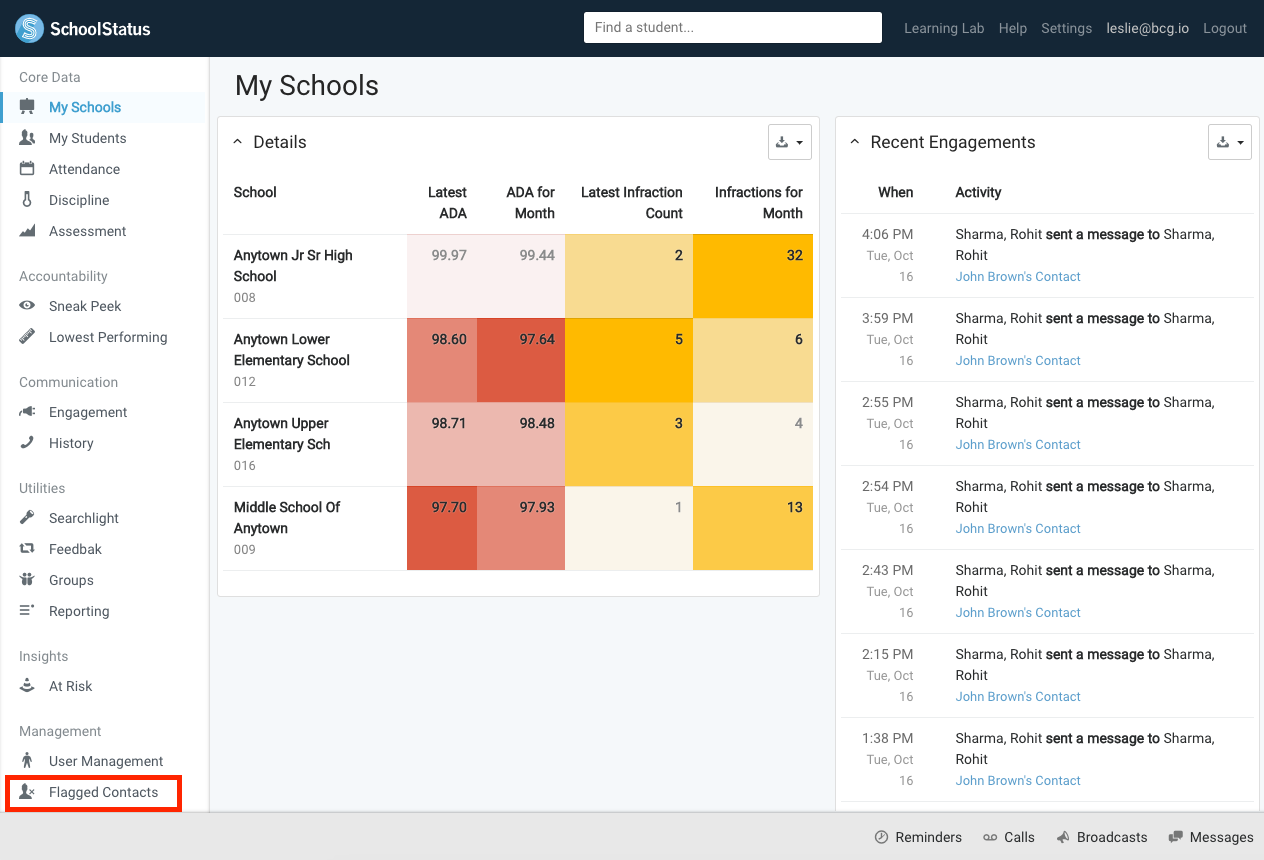 From here, you can view notes and remove flags for one or all contacts.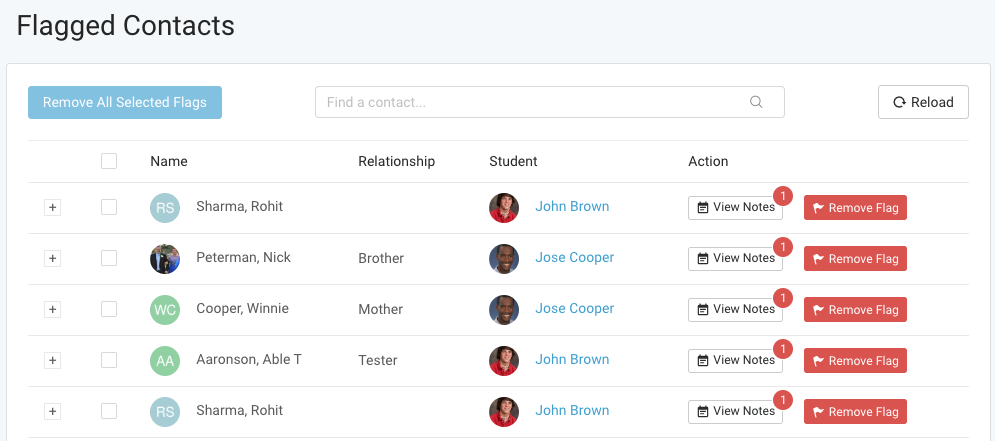 Click the plus sign to expand and view the note(s).

Since SchoolStatus syncs with your Student Information System (SIS) nightly to update contact information, if you make a change in the SIS today, it will update overnight.

Remember, removing a flag, clears that flag for ALL users.
Keeping accurate contact information is the first step in continuing the conversation!
***We have added Notify failure and undeliverable messages to the Flagged Contacts module to assist staff in recognizing and potentially resolving issues with contacts used in Notify.
Click here to return to the main menu - or ask for help!