Every school district has its own email domain and many use robust email clients like Gmail or Office365. Email is easily tracked in those services. Why then would you use SchoolStatus to send an email to parents? 
Emailing parents in SchoolStatus will keep all your parental communication in one place. When a parent has a 'testy' exchange with you, it's already documented. You don't need to BCC an administrator, they have access to your parental communication history. Emails to your EL parents can be translated into their native language and when they respond in that language, you can translate it back to English.
You can email a student's parents in SchoolStatus from the Student Card. 
Click on Contacts and then choose the contact you want to email (note the contact must have an email address in your student information system for SchoolStatus to see the email address).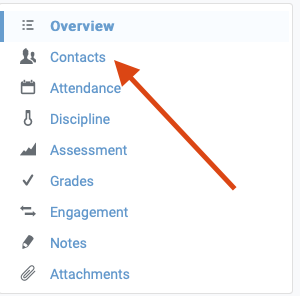 Then you can click on the 'Email' button in the contact's card.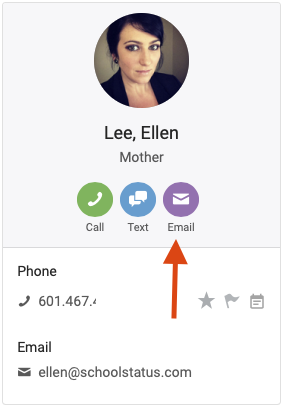 When you click that button, a composition window will open that is pre-addressed.
Type your message, and you can drag and drop files (or click on the attachments section to open a file chooser window).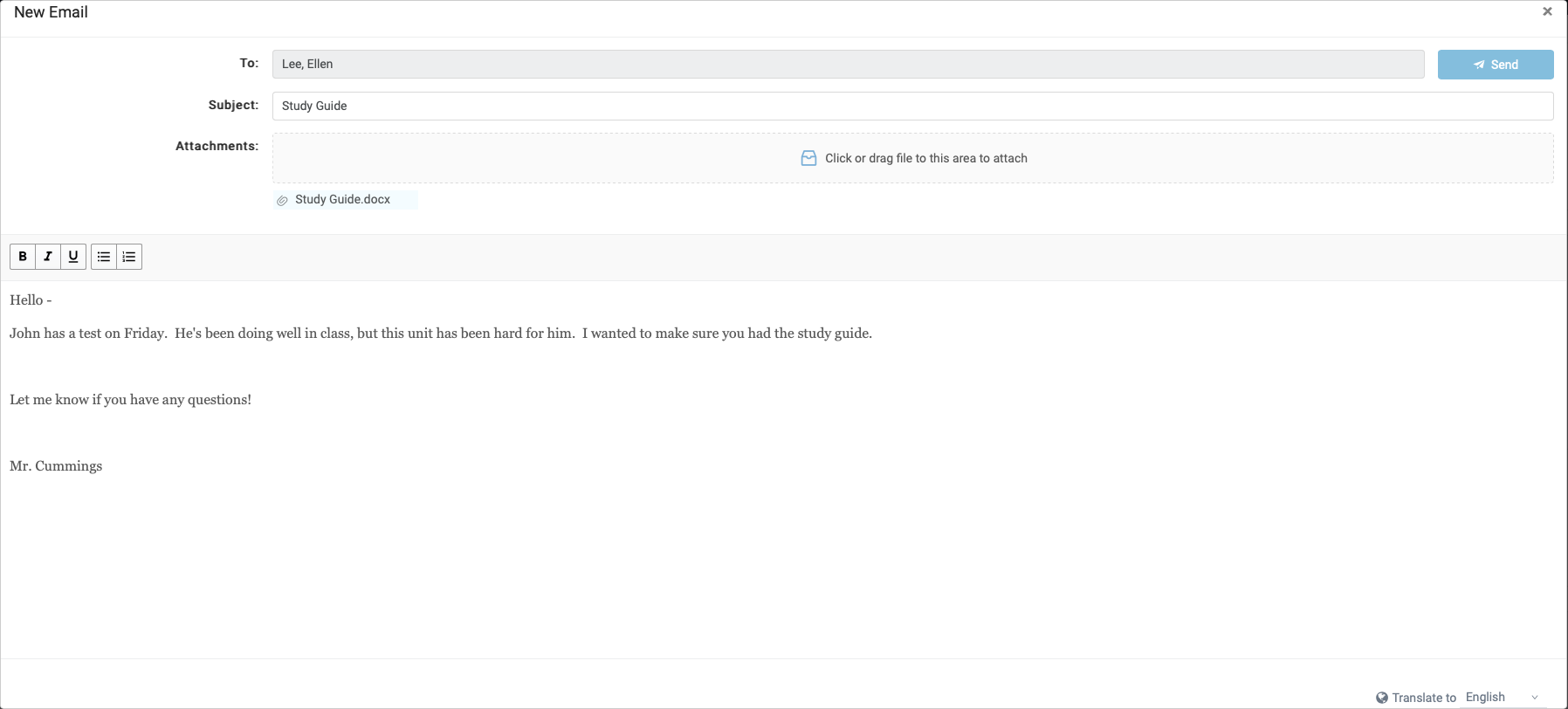 You can also translate your email into multiple different languages.  You can have meaningful conversations with the parent's of your EL students in a way that makes them comfortable and more likely to respond.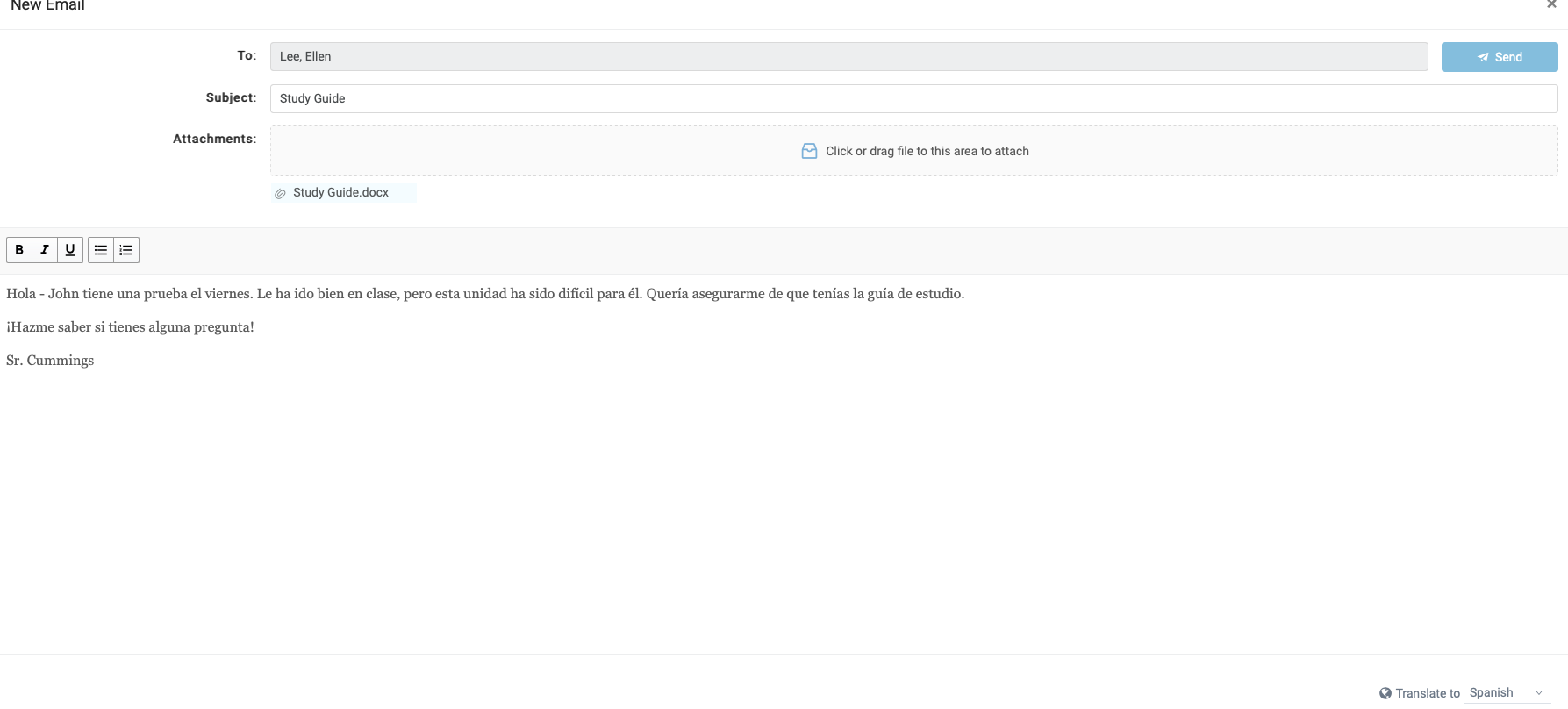 When a parent responds to your email, it will show up in your normal inbox (Gmail, Office365, etc.).  As long as you respond to that email in the email thread, it will be logged in SchoolStatus with your other Parental Communications.
Learn how to access your Engagement History here.
Learn about Parental Communications here.