As you might know, a student's preferred contacts must be marked with the Star on the Student Card Contacts page in order to receive a Broadcast message. Once a contact has been marked as a Preferred Contact, the selected contact will carry over to the next school year or until they are removed from your SIS - Student Information System. You can do this by managing all of your Preferred Contacts at once, or by marking Preferred Contacts for individual students by following the instructions below:
Step 1: Open a student card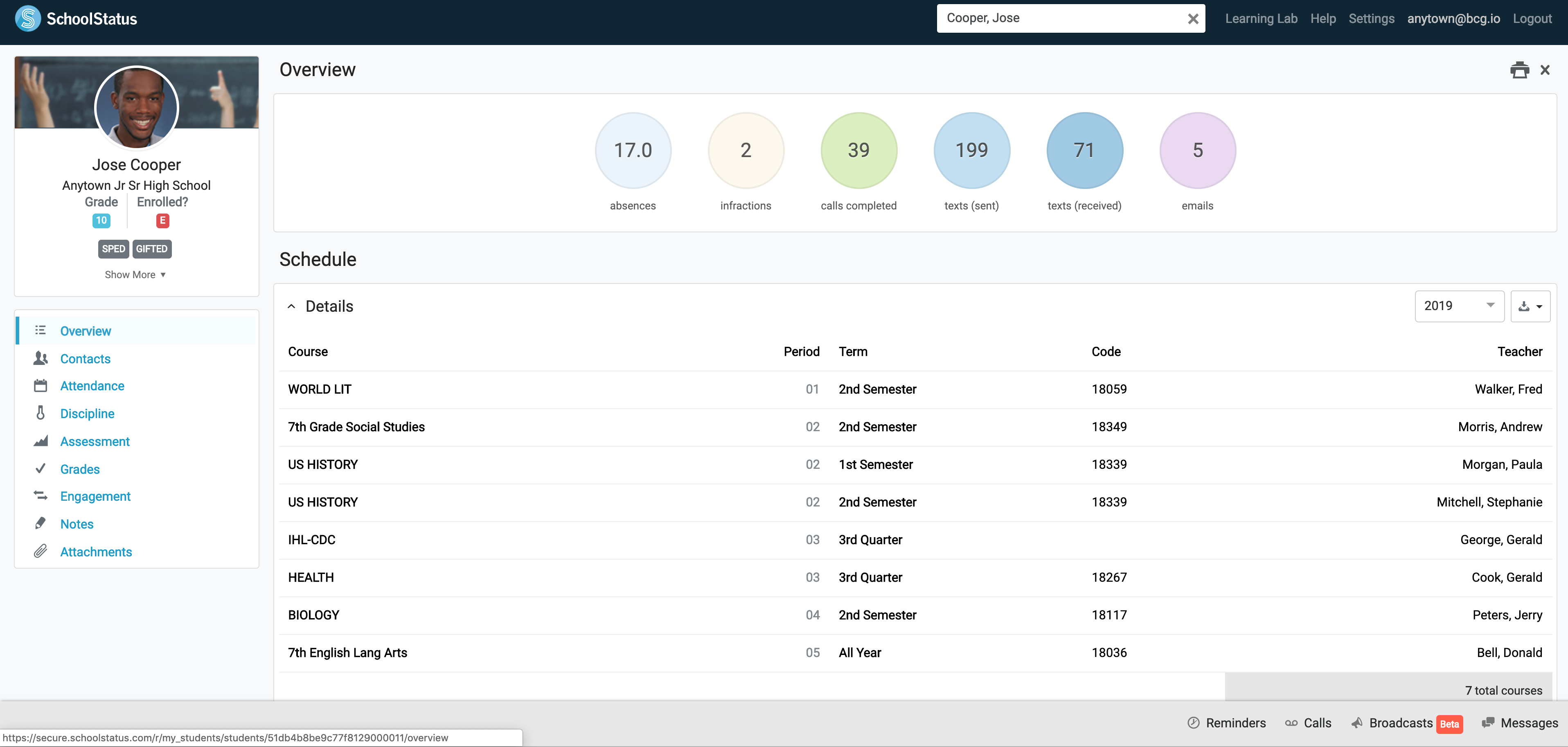 Step 2: Click on Contacts on the left menu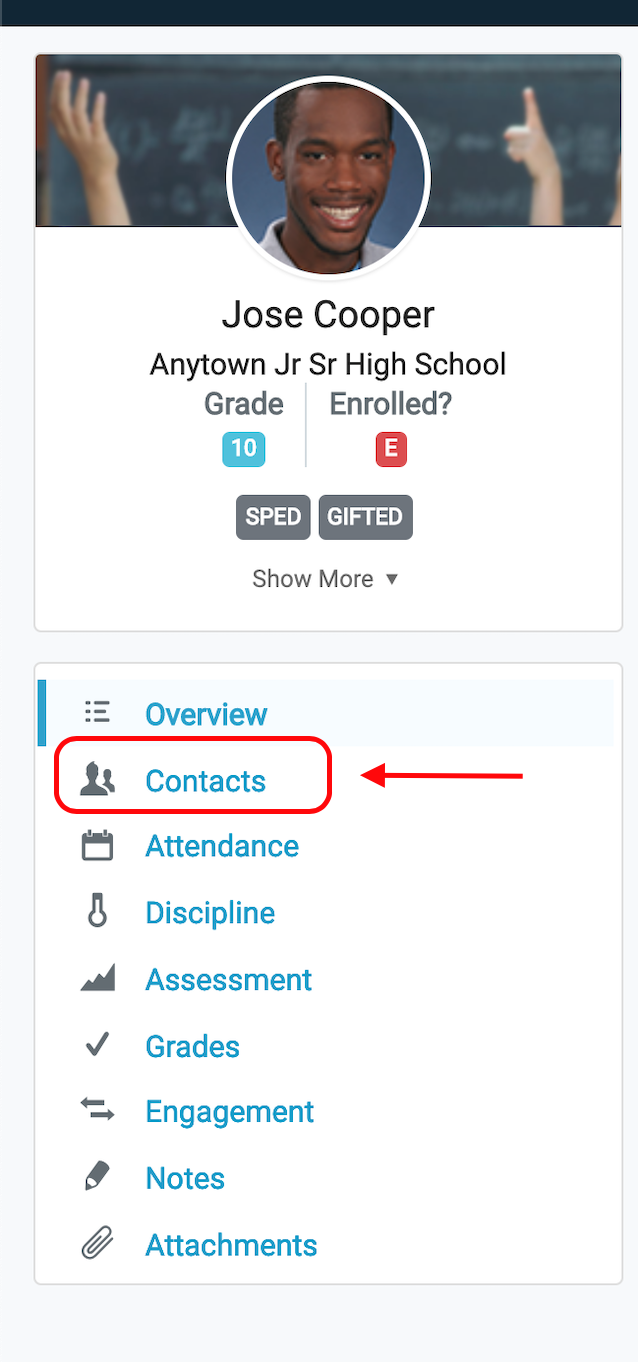 Step 3: Star the contact(s) you want to mark as preferred.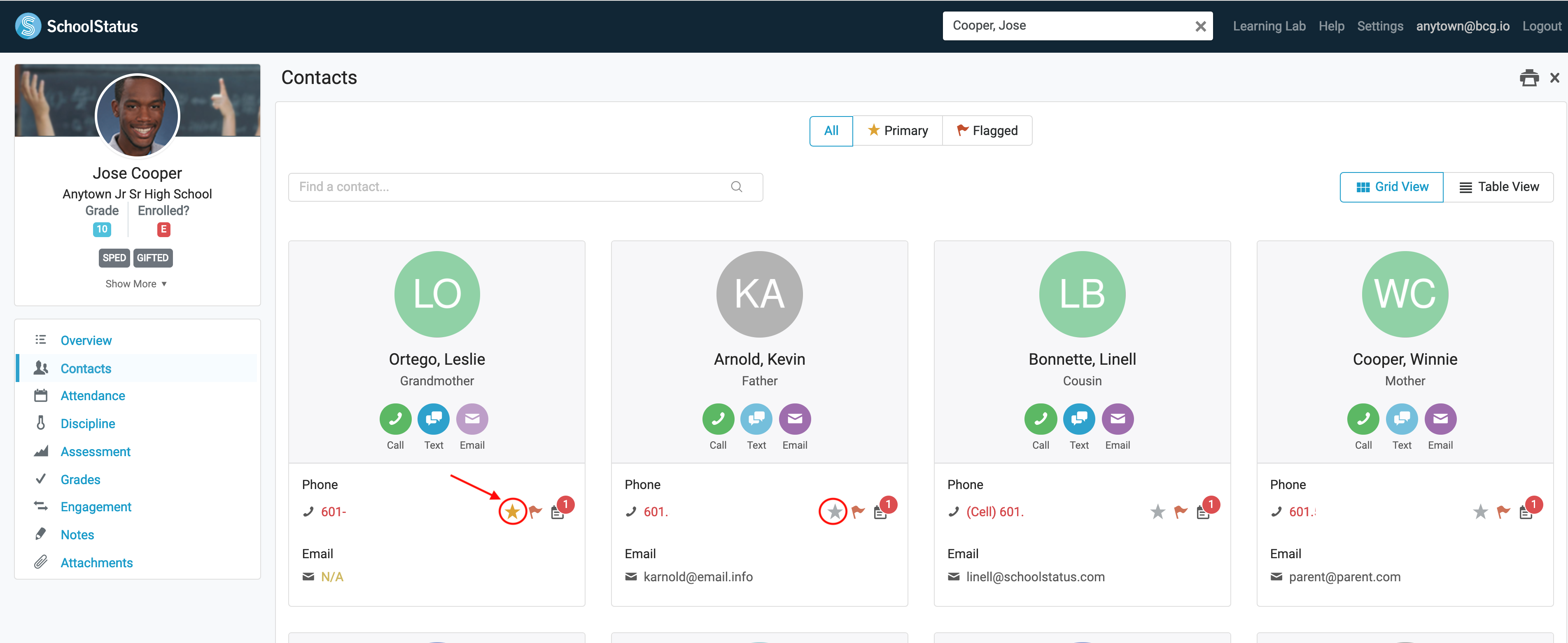 You can star as many contacts as you'd like per student. It's that easy to star your preferred contacts to begin using Broadcast messaging! If you don't know how to send a broadcast message CLICK HERE.