You can now view aggregate Scantron results in our brand new Scantron module in SchoolStatus. To get started, log in and click Assessment from the left main menu and use the drop-down to select Scantron.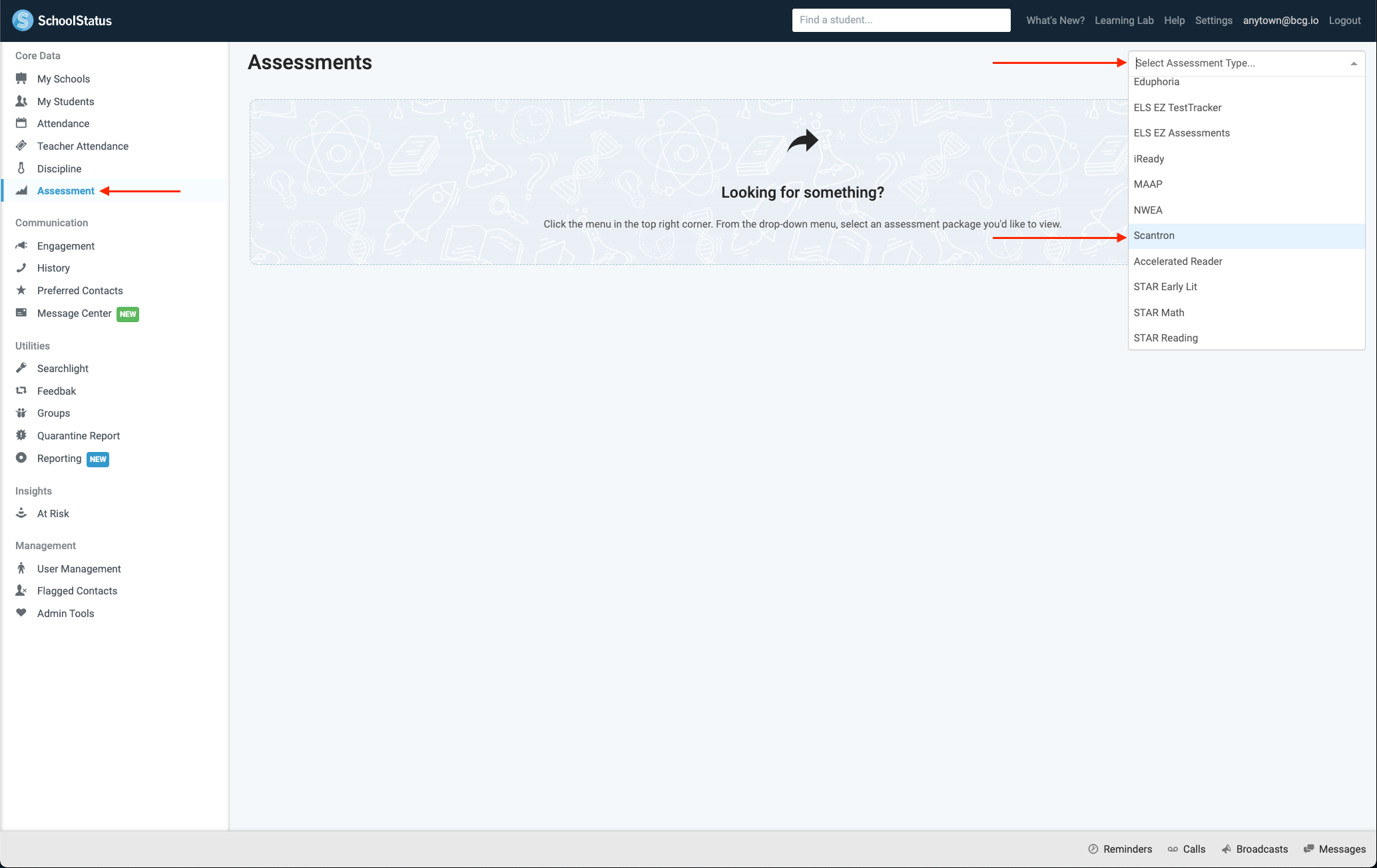 The module shows all the students within your scope (i.e. district-level, school-level, courses-level) with Scantron results. You can adjust the school year by clicking on the School Year drop-down on the top left of the page followed by clicking the Reload icon on the right. You can also download this data by clicking the three verticle dots icon at the top right.

You can also quickly access a Student Card to see an individual student's data, along with other data points SchoolStatus has collected. Click on a student's name to pull up the Student Card.

Click here to return to the main menu - or ask for help!