The SchoolStatus Attendance Module provides instant insight to your students' attendance in either your district or your school. The Attendance Module is scoped to a user's access, which means district-level administrators will see attendance for the district and school-level administrators will see attendance for their school (or schools).
Click on Attendance on the left menu to begin.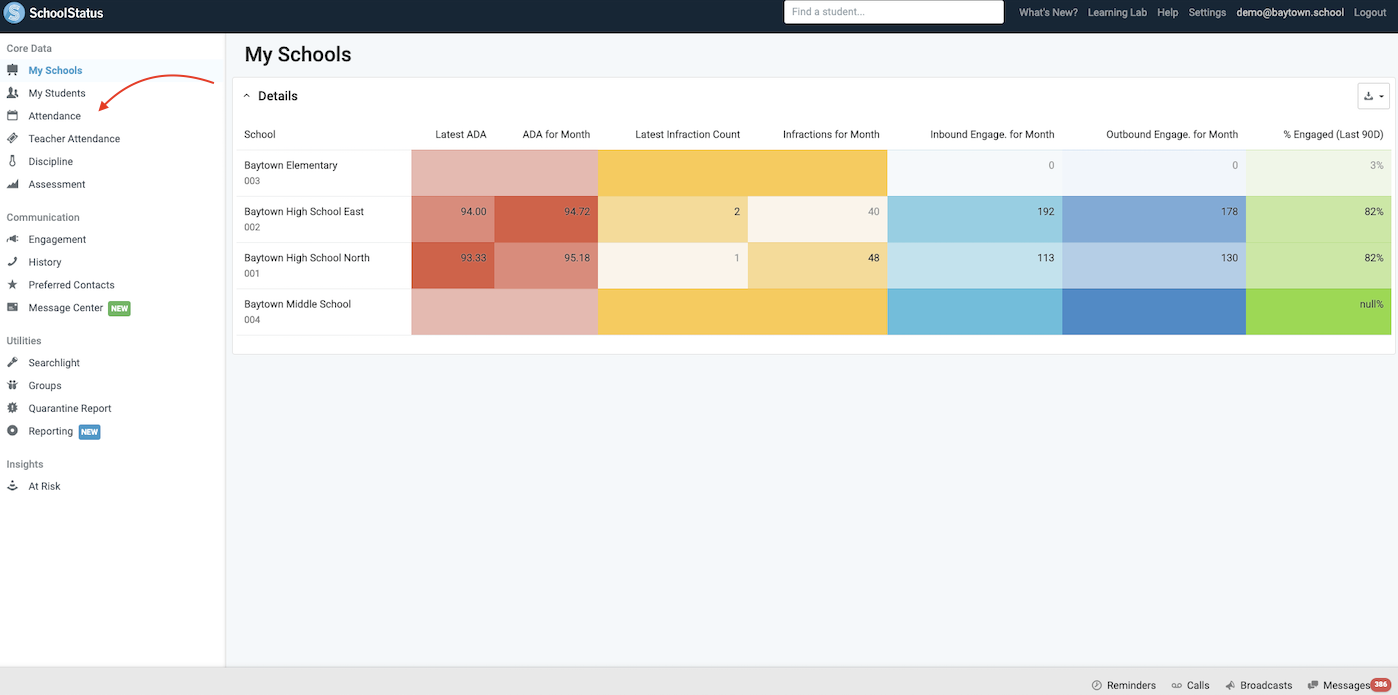 Attendance for the Year
You will then be presented with either your district's attendance or your school's attendance for the year based on your scope. The prior day's attendance will be the default details that are listed at the bottom of this section.*
Use the filter options to view trends for a previous year. District-level admins can preview attendance trends for a particular school using the drop-down filter. Note that you'll need to click the update button to refresh the screen after applying a filter.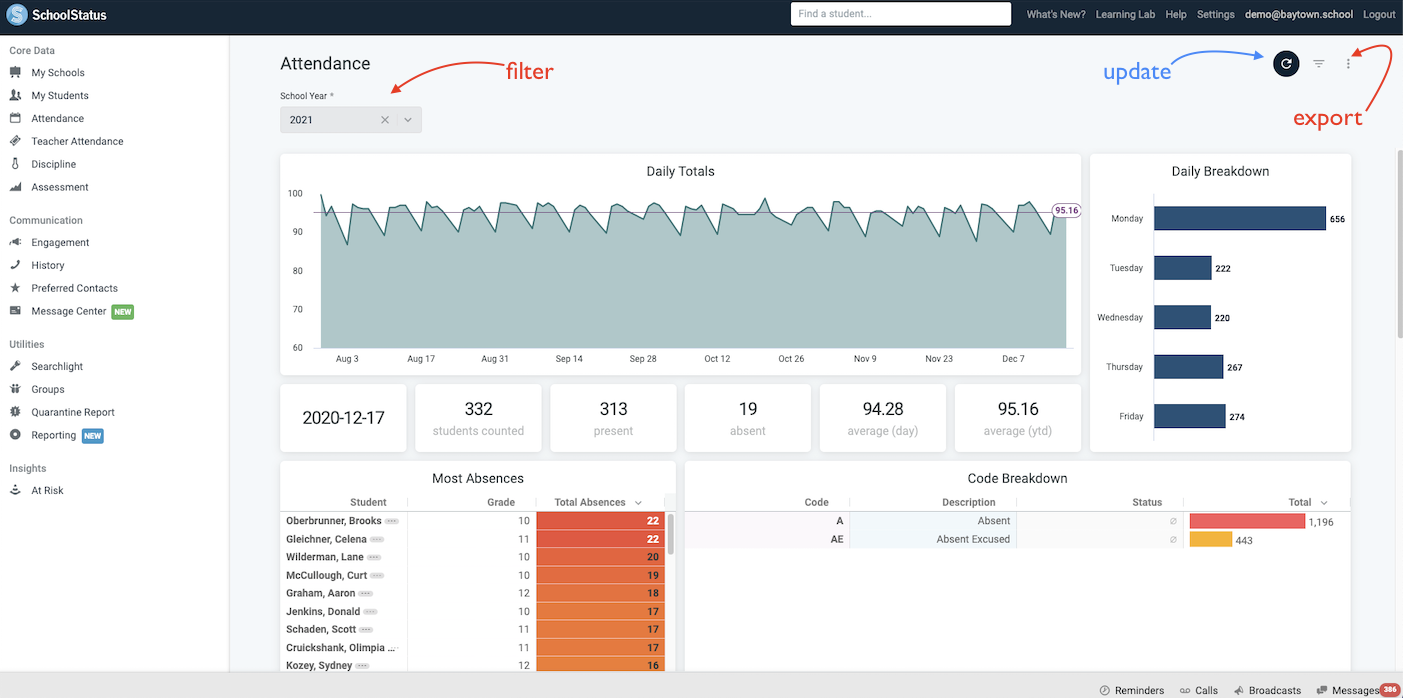 The Daily Breakdown
The Daily Breakdown will show you which day students are most likely to be absent.
When you hover your mouse over a day of the week, SchoolStatus will give you a total number of absences that have occurred on that day.
You'll notice export options for individual tiles, in the event you want to export portions of your dashboard rather than everything presented.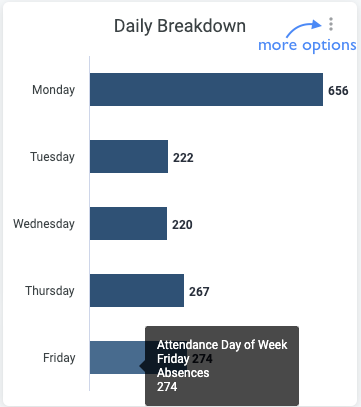 Most Absences
Lower on the page you will find Most Absences. This list defaults to display students in order from most to least absences, but it can be sorted least to most as well. You may also sort the data by Student or current Grade by clicking on those variable names.
If you want to see more details for a particular student, just click his or her name from the list and you will then have the option to view the student's Student Card.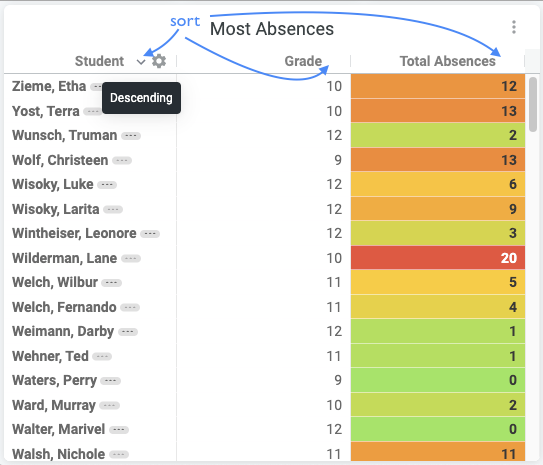 (Note: these are fake students with fake attendance data)
Code Breakdown
The Code Breakdown section will display your district's attendance codes and how often they are used. As in the prior example, this data can be sorted by any of the variables in the tile, as well as exported if desired. Your district's codes may look quite different from the example provided.
Student Detail
The Student Detail section will list students who were most recently absent. You may click on any name and view the Student Card. Any column in this section can be sorted.

Hovering over the upper right-hand corner of any tile will reveal the more options symbol, which you may use to export that section's graph, chart, or spreadsheet to a variety of formats. The options for export file types will vary by the information displayed in the section.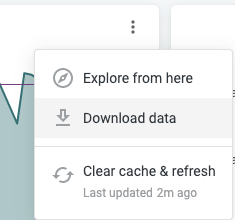 *SchoolStatus syncs with your district's Student Information System (SIS) nightly. Data reflects attendance for the previous school day since the current school day's data will not be pulled until late in the evening.
Click here to return to the main menu- or ask for help!.