The SchoolStatus Attendance Module will give you instant insight to what is happening with your students' attendance in either your district or your school. The Attendance Module is scoped to a user's access, which means district-level administrators will see attendance for the district and school-level administrators will see attendance for their school (or schools).
Click on Attendance on the left menu to begin.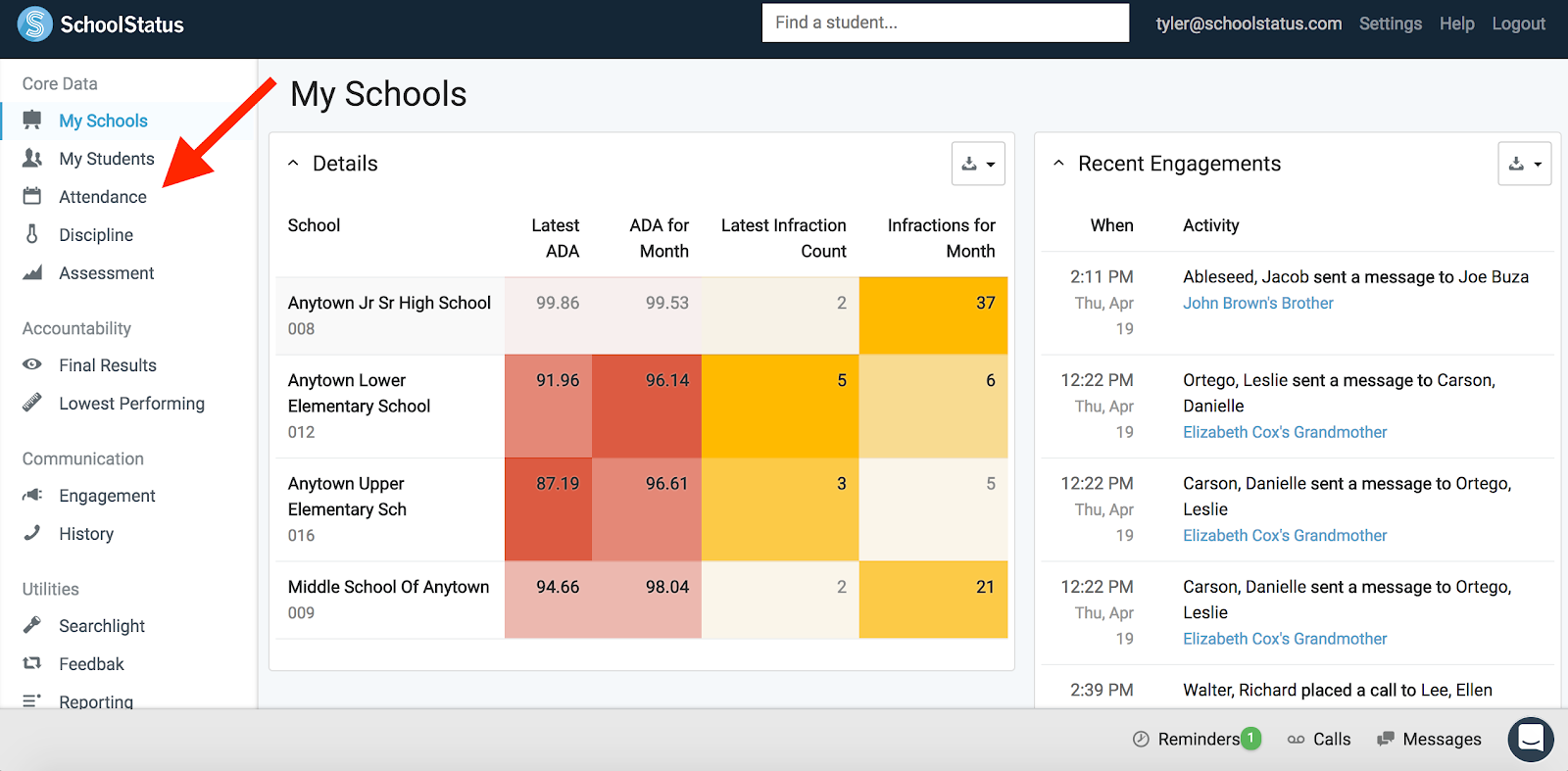 Attendance for the Year
You will then be presented with either your district's attendance or your school's attendance for the year based on your scope. The prior day's attendance will be the default details that are listed at the bottom of this section.

District-level admins can preview the attendance trends for a particular school using the drop-down menu on the top right.
SchoolStatus pulls data from your district's Student Information System (SIS) nightly. You will always see attendance data for the previous school day since the current school day's data will not be pulled until late in the evening.
The Daily Breakdown
The Daily Breakdown will show you which day students are most likely to be absent.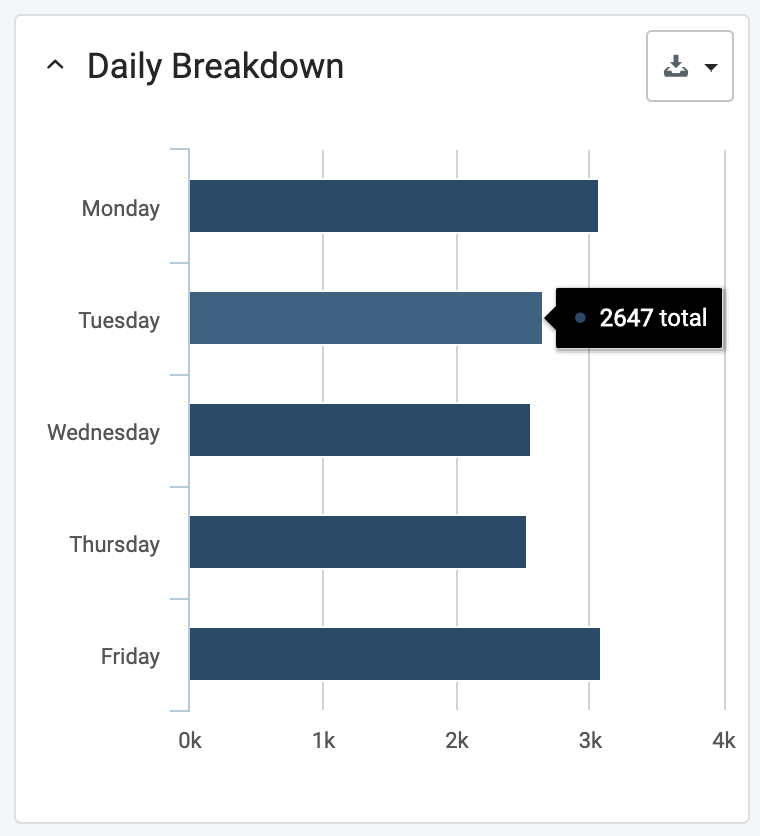 When you hover your mouse over a day of the week, SchoolStatus will give you a total number of absences that have occurred on that day.
Most Absences
Lower on the page you will find Most Absences. This list defaults to display students in order from most to least absences, but it can be sorted least to most as well. When you click on a student's name it will take you to that student's Student Card.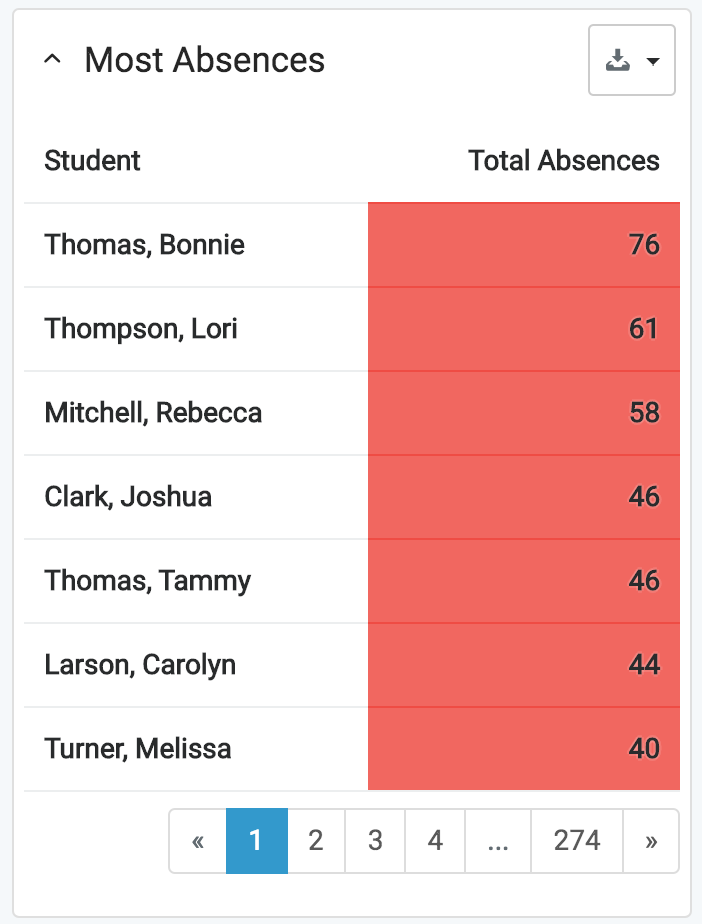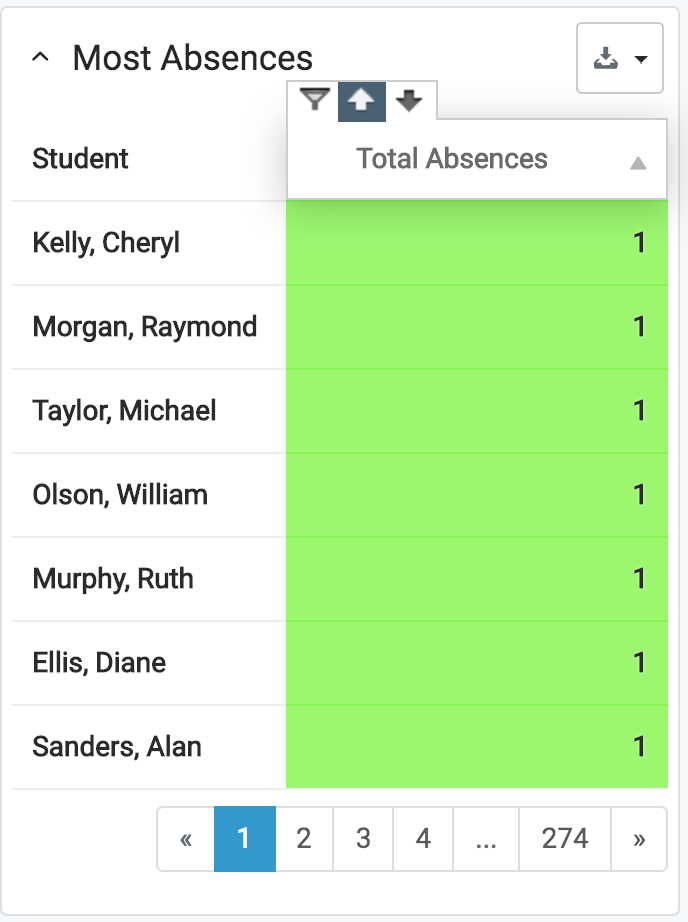 (Note: these are fake students with fake attendance data)
Code Breakdown
The Code Breakdown section will display your district's attendance codes and how often they are used.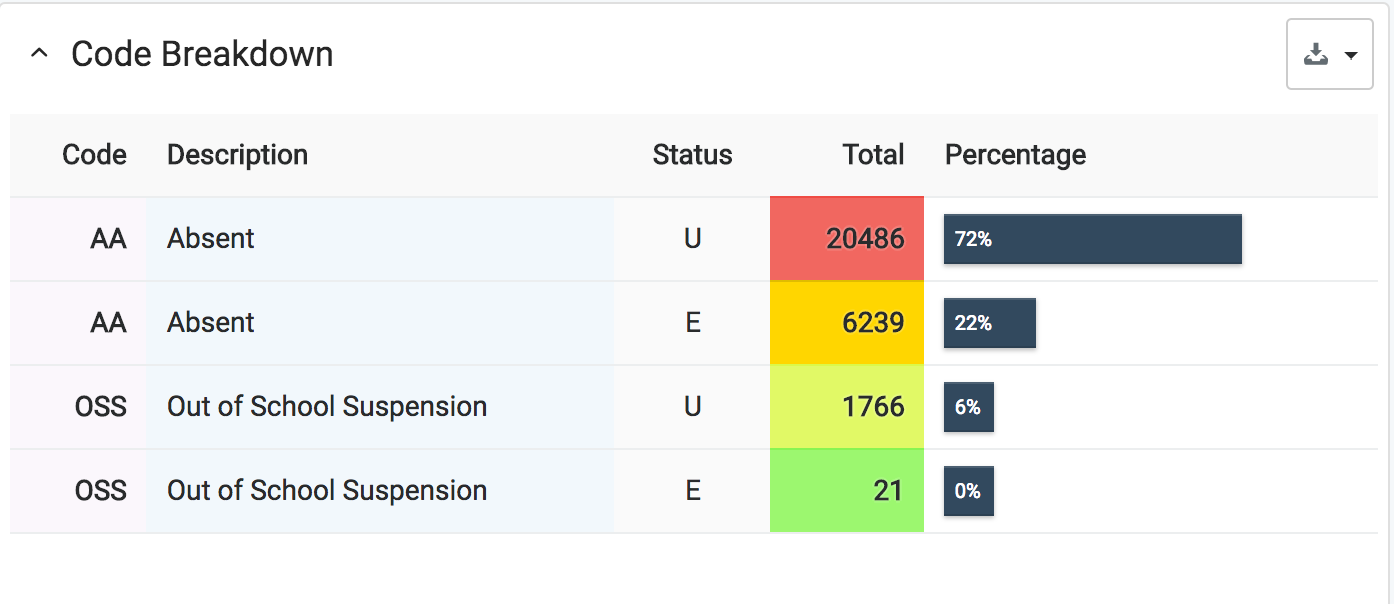 Your district's codes may be significantly different than the example above.
Student Detail
The Student Detail section will list students who were most recently absent.

You can also click on any of these names to get to the
Student Card
. Any column in this section can be sorted and filtered as well.

If you are curious about a particular day's attendance, you can click on a day in the Daily section and those students who were absent on that day will populate in the Student Details section.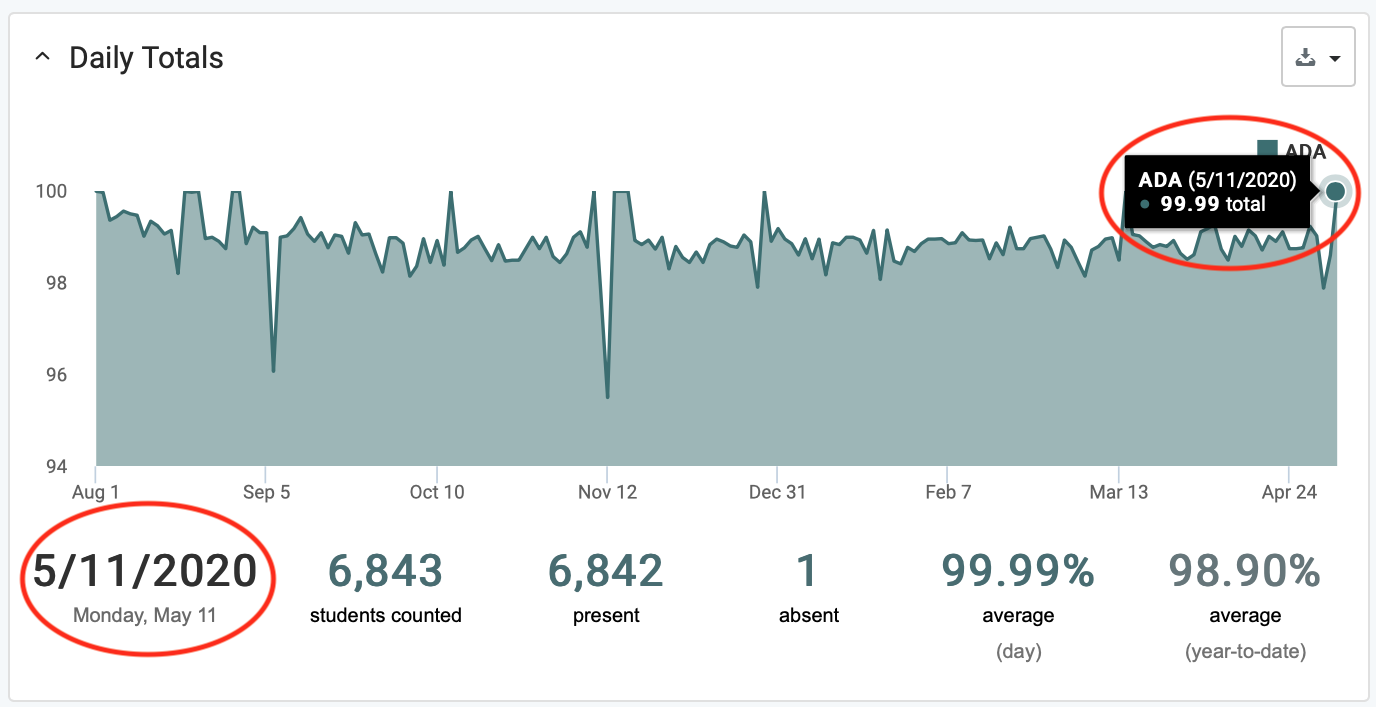 Anywhere you see the download symbol, you will be able to export that section's graph, chart, or spreadsheet as an Excel file or PDF. The export file types will be based on the information displayed in the section.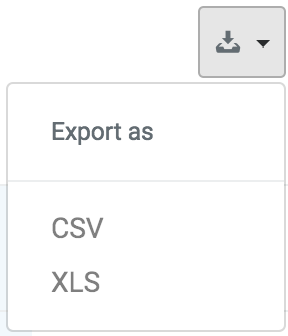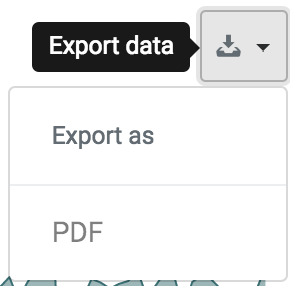 Click here to return to the main menu- or ask for help!.