SchoolStatus makes it easy to distill your discipline data to see exactly what's most important to you. Let's check it out!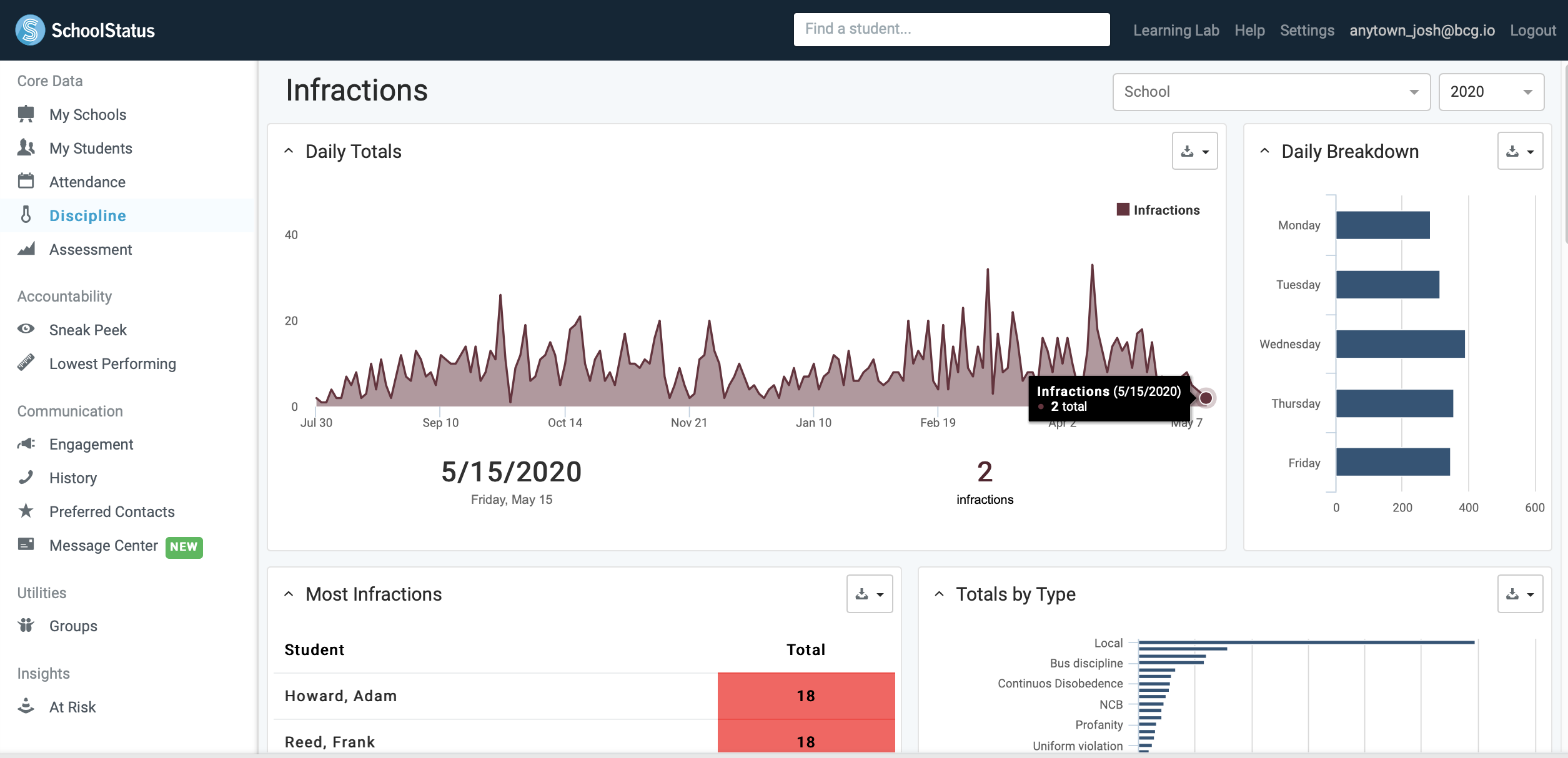 Get a comprehensive snapshot of your school, district, or student roster and their discipline information. From here, you can view:
Daily Breakdown - to see which days are the best and worst for disciplinary infractions for the year.
Most Infractions - to see which students have the most infractions within your scope for the year.
Totals by Type - to see a visual breakdown by the discipline codes used by your district.
Daily Totals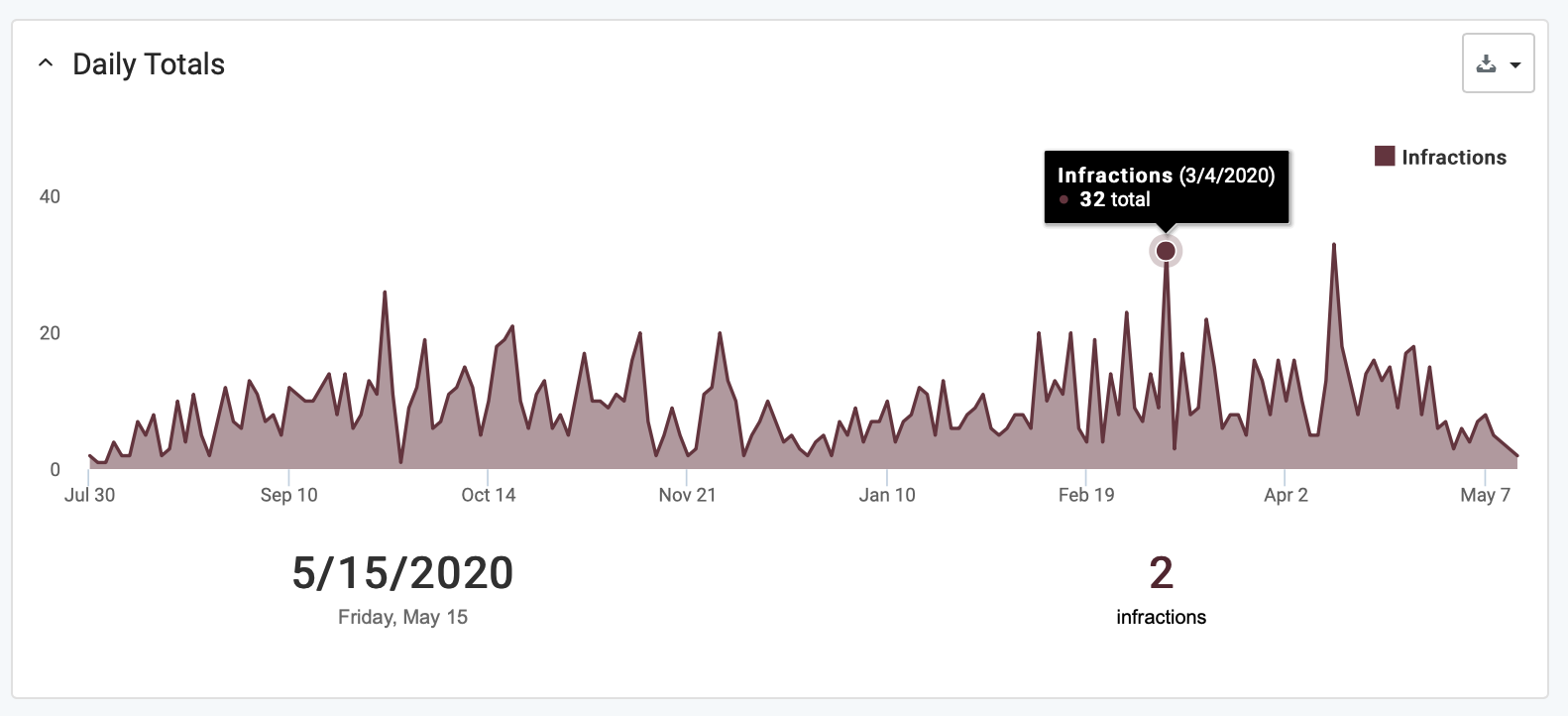 Hover your mouse over any point on the graph to see the total number of infractions for that day. Click any point and the Student Detail section below will update to the date you've selected.
Most Infractions
If you click on a student name, it will take you directly to the student card where you will be able to see what type of infractions that student has and also print the student card by clicking on the print button: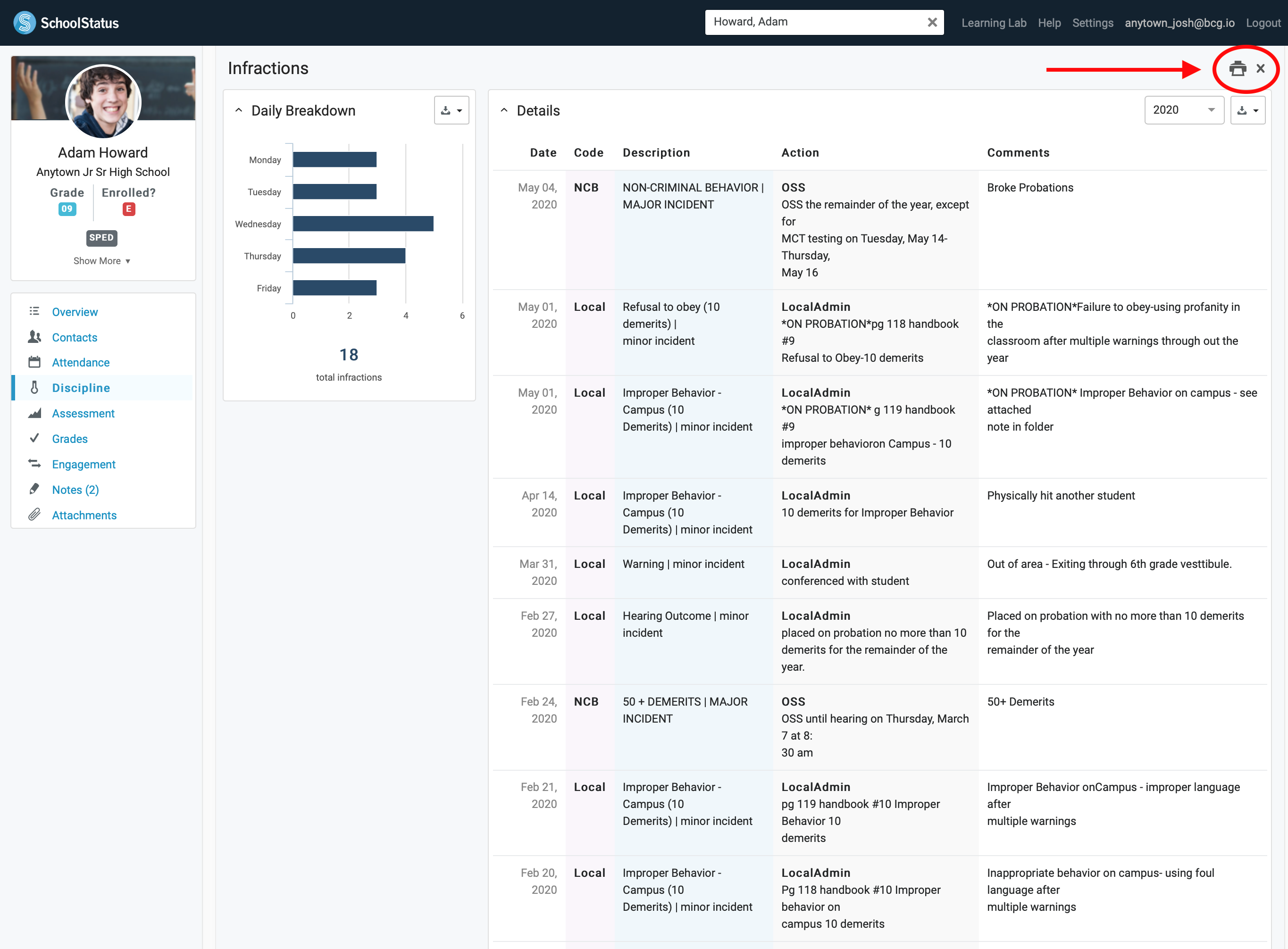 Student Detail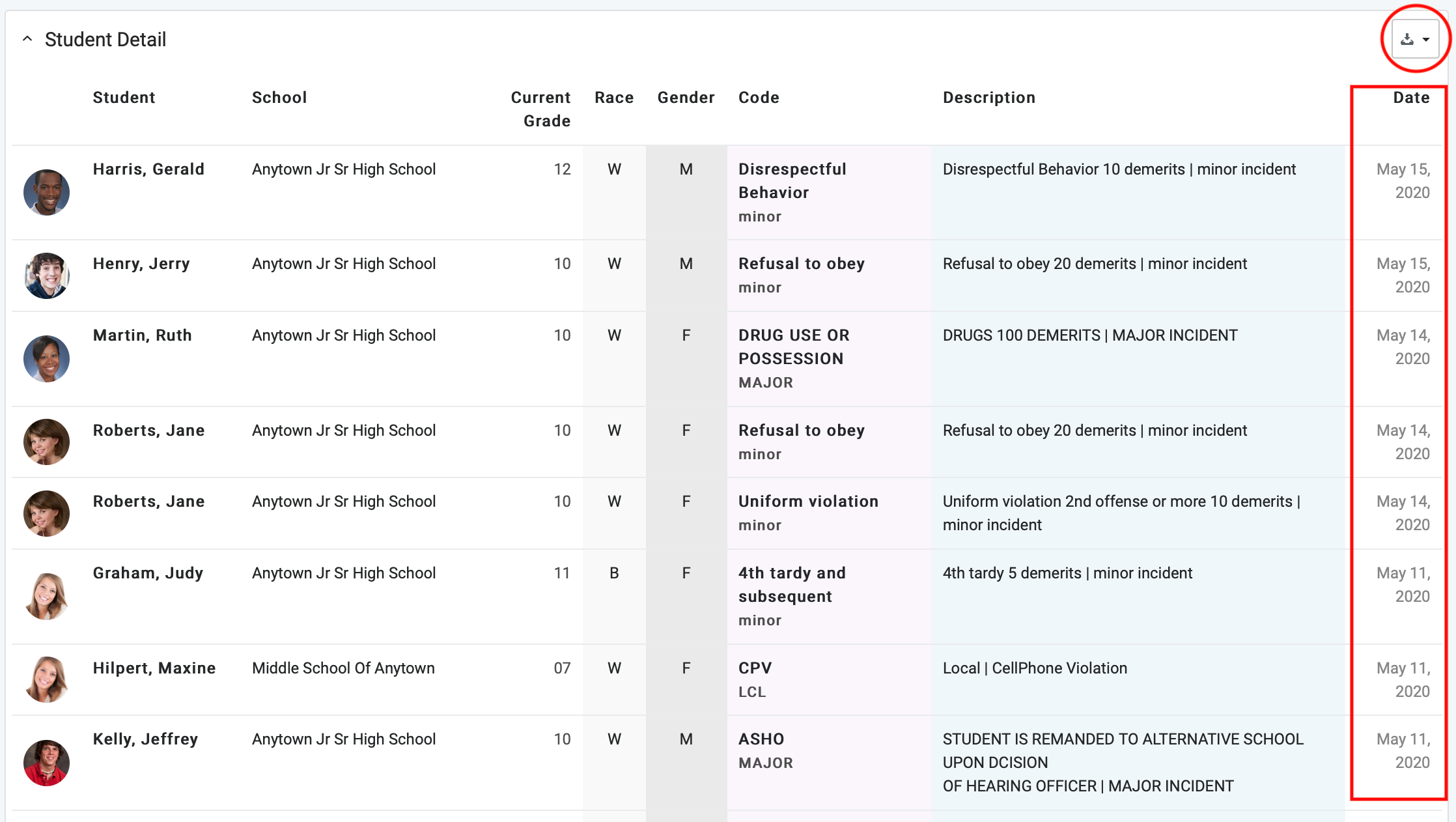 Now, easily export your table to CSV for further analysis or printing. All SchoolStatus data tables include a sort and filter feature. Learn more about sorts, filters, and exports here.
Click here to return to the main menu- or ask for help!