How is SchoolStatus Pro different from SchoolStatus Essentials? Here's what you need to know.
Video Conferencing
SchoolStatus messaging and calling at your fingertips increases engagement and directly impacts student success. Now you have a new tool: Video Chat with parents and educators! Clicking the pink video icon texts a link to the parent; when they click the link, it opens a video conference meeting. The link can be shared with others, and the video recording of the completed meeting becomes part of the educational record.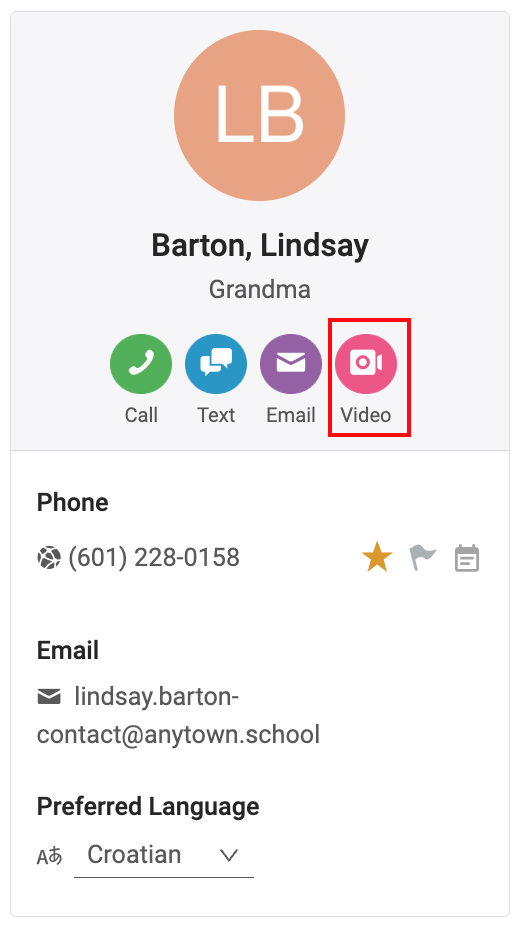 Reach out to help@schoolstatus.com to learn more about video conferencing!
Importing students as "Self" contacts for unlimited 1:1 messaging directly with students
Your district gives us access to student contacts by relationship. Our Pro package allows you to make student "Self" contacts available to us, for transparent, direct student communications that become part of the educational record.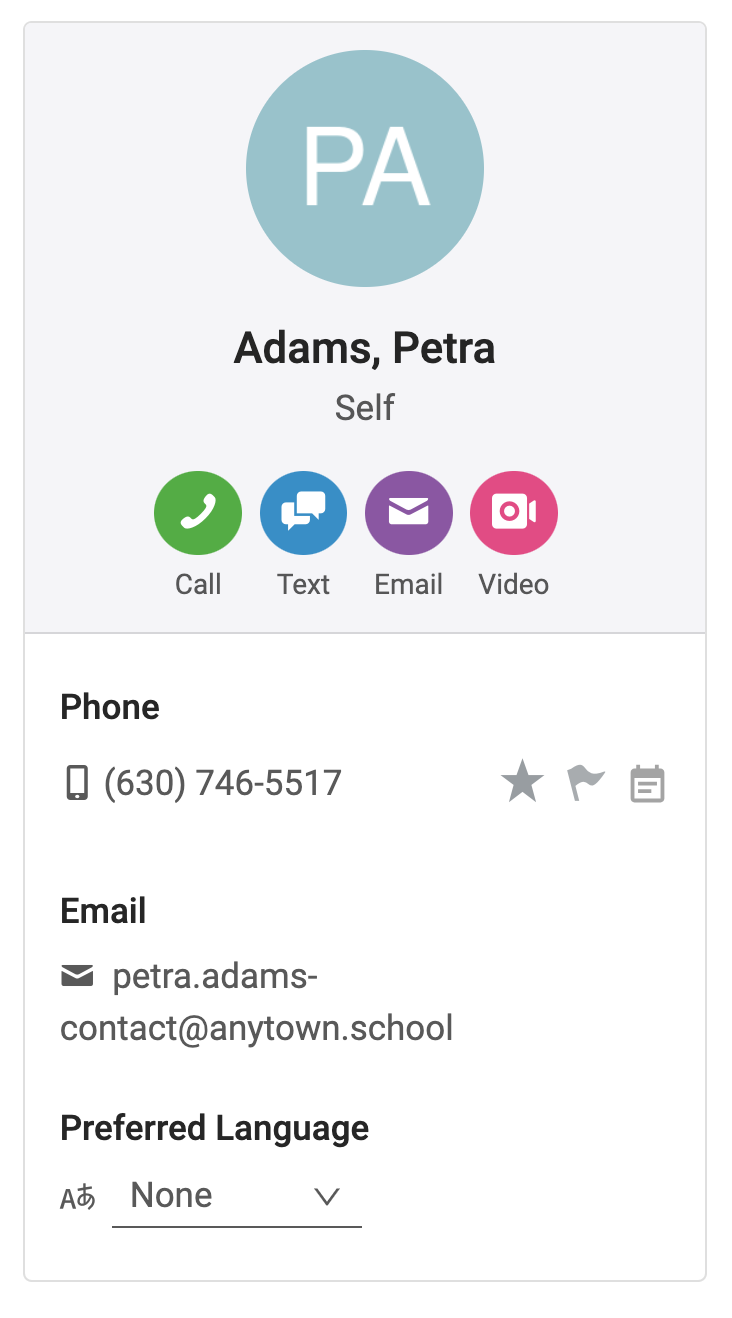 NOTE: Pro + Notify customers will also have the ability to contact student "Self" contacts via Notify
When you combine SchoolStatus Pro with our Notify emergency and non-emergency communications tool, you can select "Student Contacts" to send one-way Notify messages your students.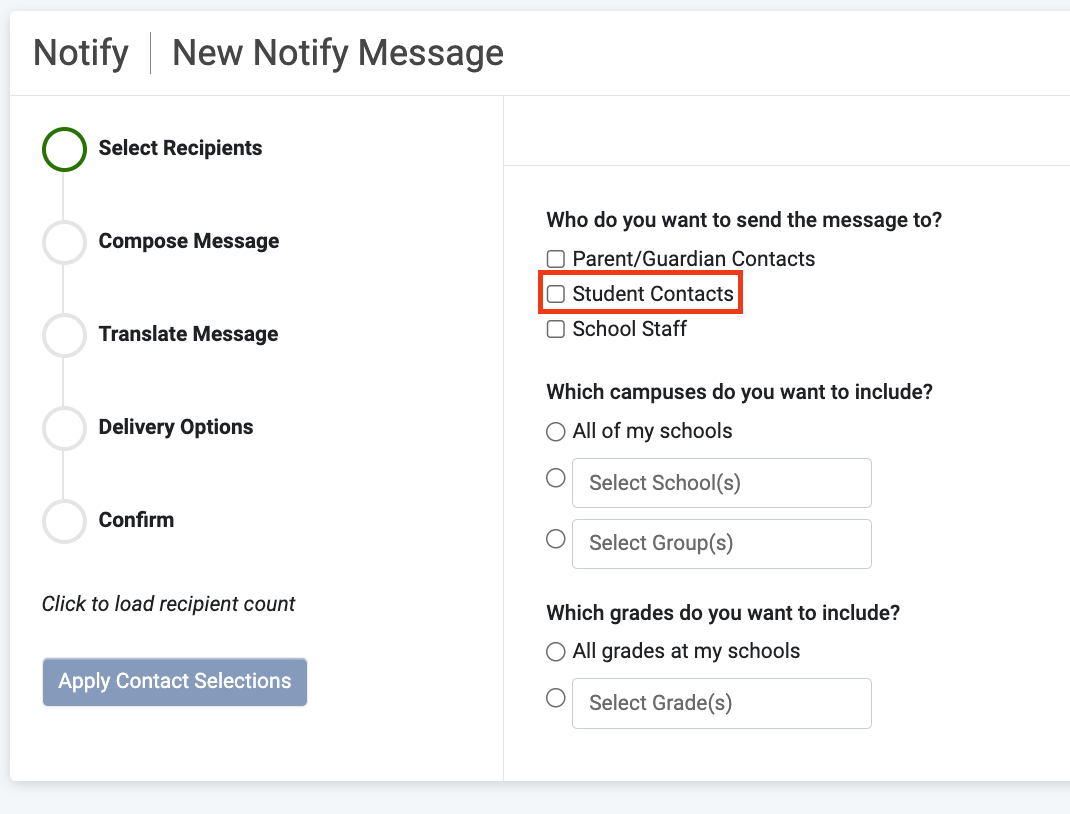 Reach out to help@schoolstatus.com to get started with importing student "self" contacts!
Additional Custom Data Dashboards in our Reporting tool
With Pro, you can request custom reports to analyze your SchoolStatus data in a more meaningful way. Our top-tier Data Scientists can work one-on-one with you to understand your needs and build a dashboard to help you dive into the data and draw conclusions to help you best support your students where they need it most.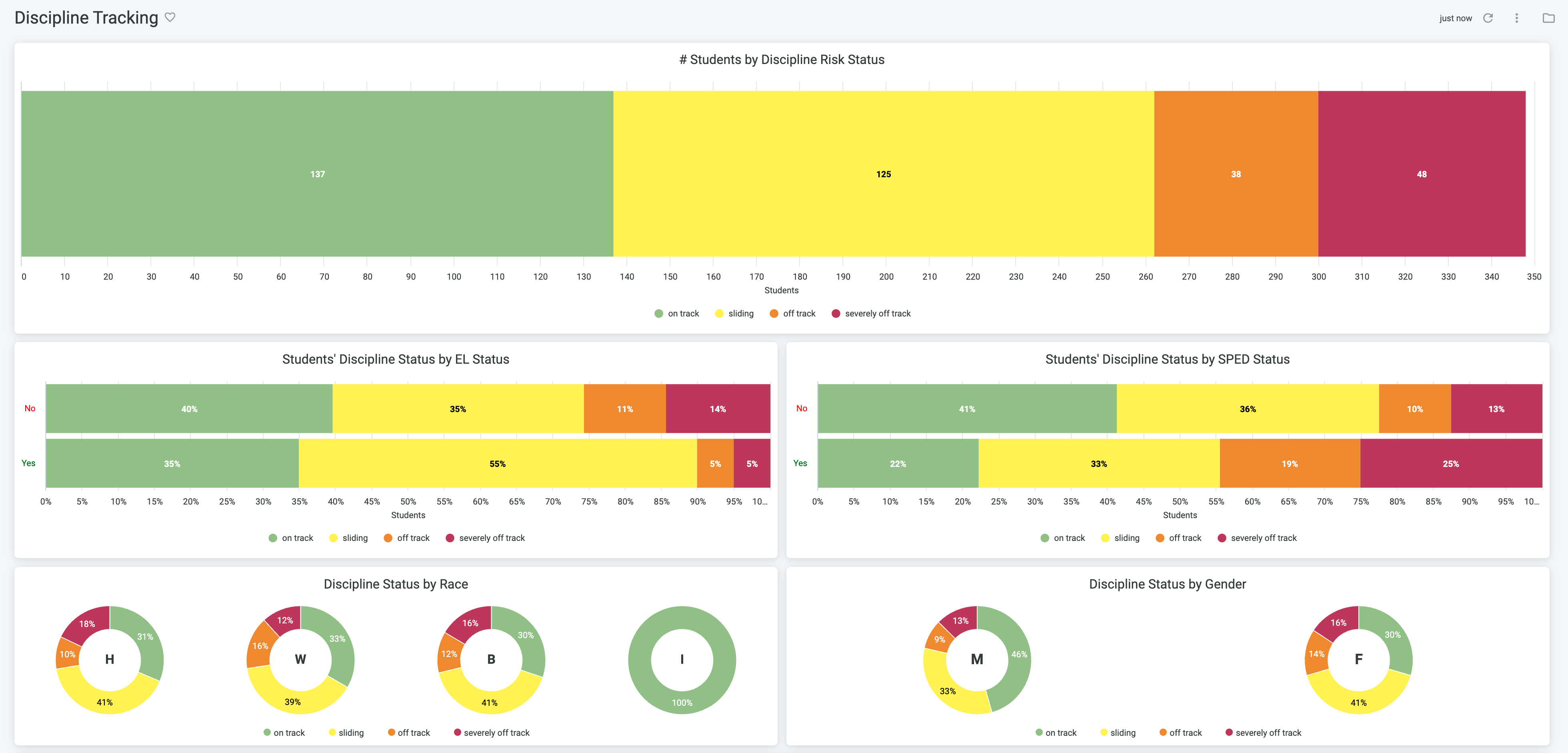 Reach out to help@schoolstatus.com to get started with custom reporting!
Pro Feature: Single Sign-on Integration with Active Directory
We already offer SSO with Google and Microsoft. With your Pro package, your Active Directory users can use their district credentials to sign into SchoolStatus. Single sign-on (SSO) enables users to securely access their SchoolStatus accounts with verification from your district's Active Directory. Reach out to help@schoolstatus.com to get started with SSO integration!
Interested in upgrading to Pro? Request a demo!
Still have questions? We're always available to support. Send us an email to help@schoolstatus.com.