With Notify™ you can add staff contacts so they also receive district and school-wide announcements. Read more to learn how we sync those contact numbers.
Note: Messages deliverable to US, Canada, US Virgin Islands, and Puerto Rico numbers, only.
I don't see 'staff' as an option. How do I enable that?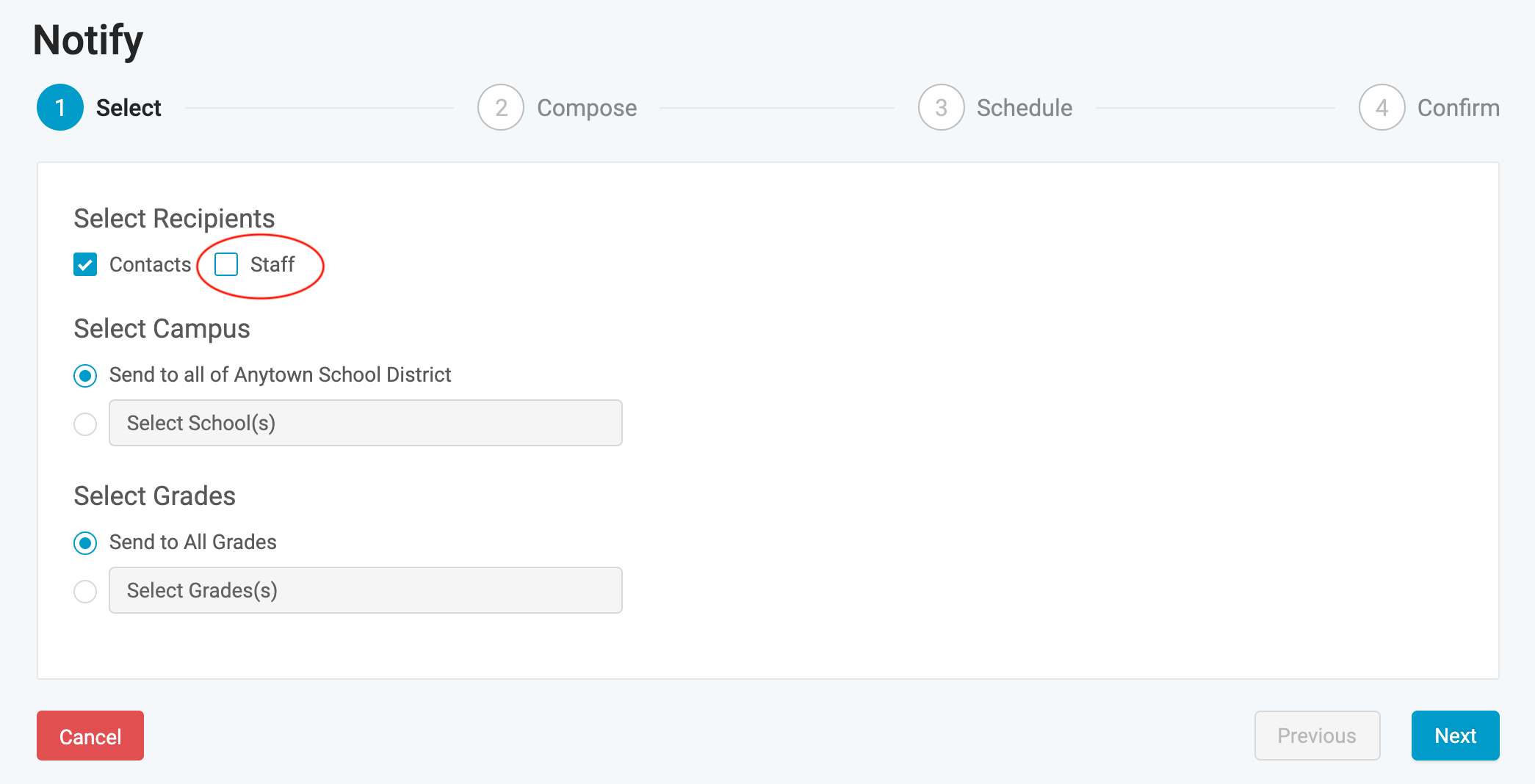 If you don't have the 'Staff' option for your recipients, send an email to help@schoolstatus.com to request adding the functionality and syncing your staff contacts.
I do see 'staff' as an option. Where do the numbers come from?
SchoolStatus syncs staff contacts from your Student Information System (SIS) nightly. But, for new Notify™ users, that has to be set up first by adding staff contact numbers to the export sent to SchoolStatus. For questions about how to alter your exports, contact help@schoolstatus.com.