Your calls to parents in SchoolStatus are completed with a unique phone number. So, how do you get parents to answer when it might be a number they don't know?
With the advent of CallerID, very few people will answer a call from a number they don't know. The first time you call a parent in SchoolStatus, we will assign a number to you and that parent about that student. It will always be the same number, but how can I get them to answer the phone?
Text Parents before you call
Click on Messages on the bottom right of your SchoolStatus screen.
Then start a new message with a parent or continue a message thread that has already started.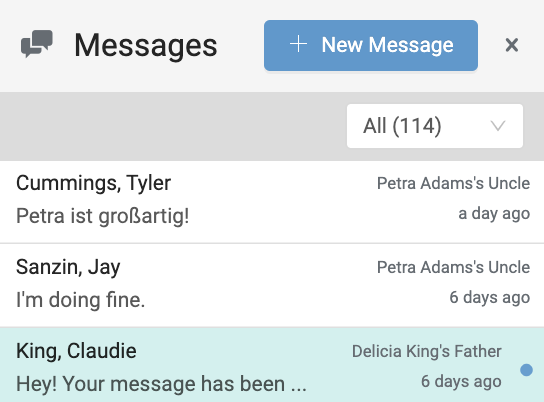 Your text messages will come from the same number that you would call them from. If you want to talk to a parent, the best method to get them on the phone is to either text first or quickly follow up a phone call with a text message. Parents often respond to texts messages, so remind them to save your number as a contact.
Leave a Voicemail to arrange a time to talk
If you cannot text a parent (landline), the next best option is to try to leave a message.
Tell parents:
"Hi, this is Mr. Belding from Baytown High School. Your son Zach is in my class, and I just wanted to reach out to say hello. You can save my number as a contact and call me or text me here. Have a great day!"
They can call the number back, or they can text the number back.
Call Them Back
If you can't leave a voicemail (it's not set up or it's full) and you can't text a parent, call them back. Telemarketers do not call a number and then immediately call it back. If you can't reach a parent, try hanging up and calling again.