We know that some days you are super busy, so you don't see text message replies or have time to hear voicemails. This will show you how can you check for your unread messages and unheard voicemails.
See your daily email reminder of Unread Messages
If you have any unread messages, SchoolStatus will send you an email at the end of the day. The email will indicate the number of unread messages you have on your account.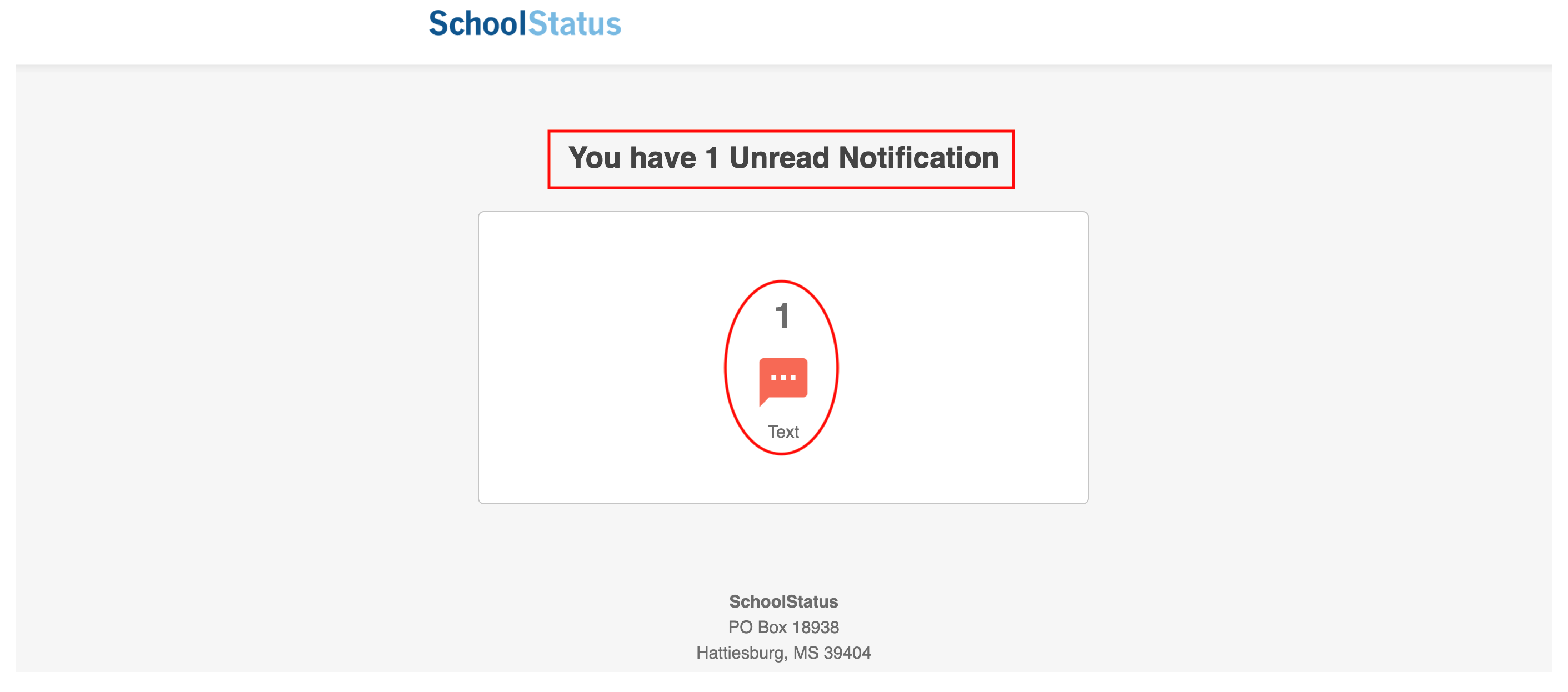 View Unread Messages on the web
You will need to log into your account and at the bottom right you will see Messages with a red bubble for the number of unread messages you have. Click on Messages. (The process is the same if you see the red number bubble for Calls.)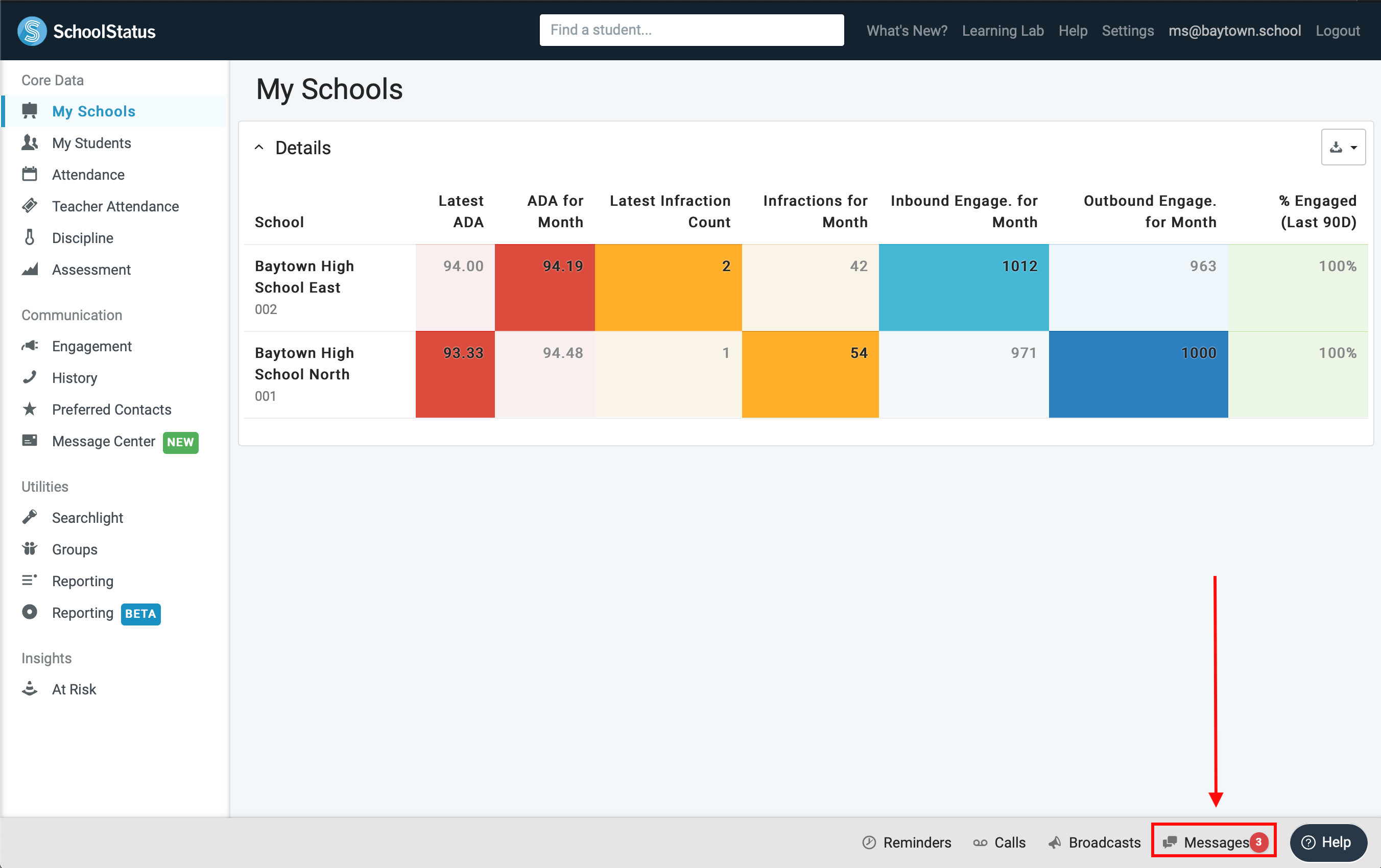 Next, a message box will pop up. All Unread Messages will be highlighted in aqua, to differentiate between your read and unread messages.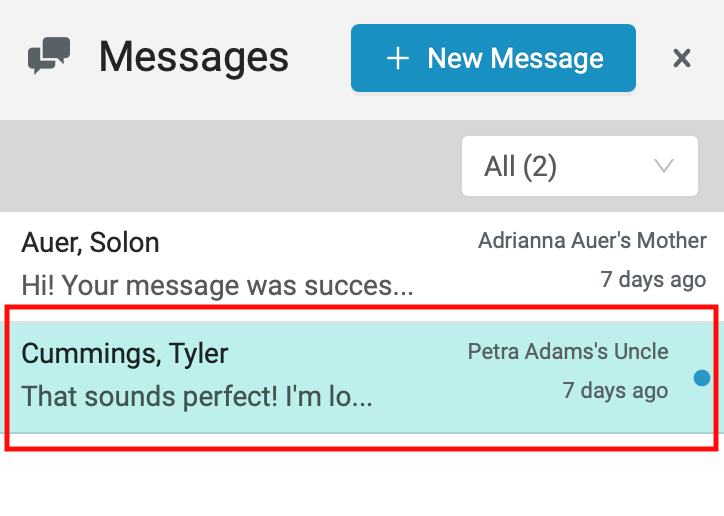 Pro tip! To view only your Unread Messages, click on the drop-down labeled All and then click Unread to view only your Unread Messages.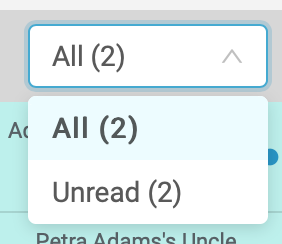 Reply to a message
Simply click on the Unread Message, and a reply box will appear. Type in your reply, then click Send and you're done!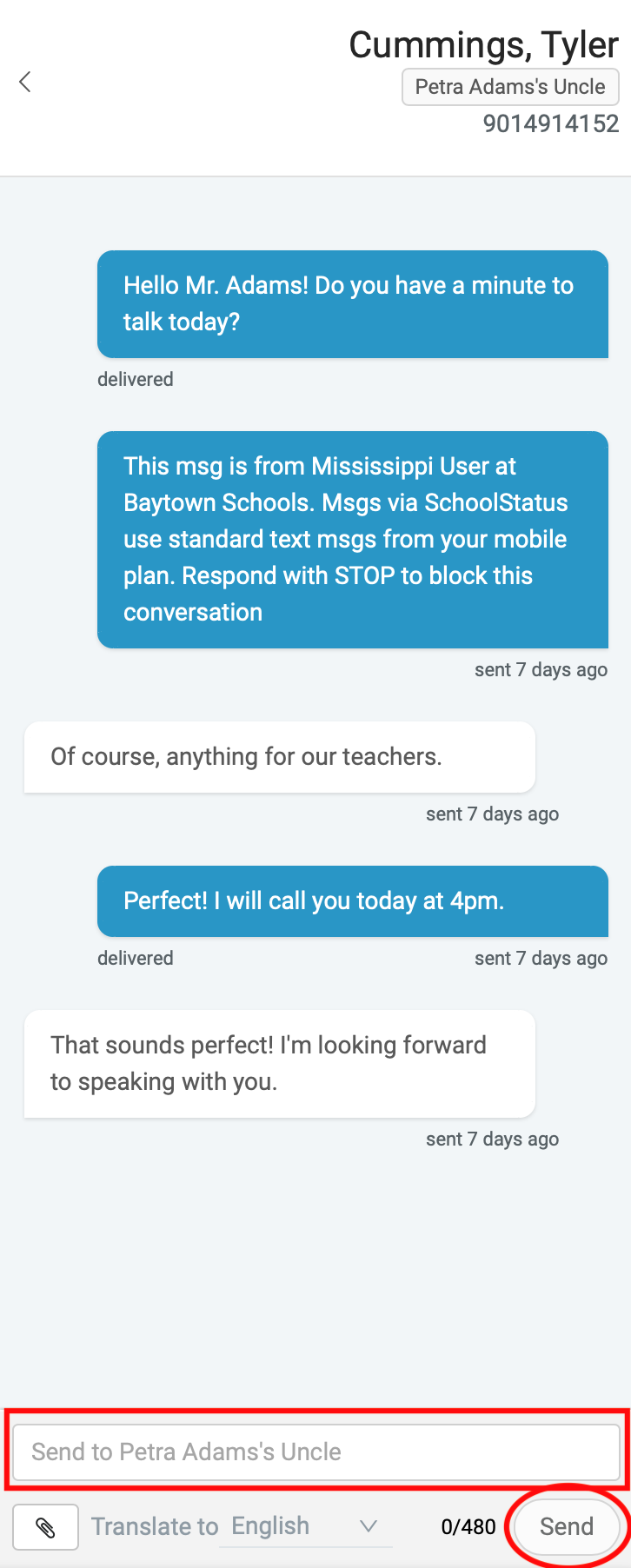 The same goes for calls, click the voicemail icon to access voice messages and call history.
Click here to return to the main menu - or ask for help!