Searchlight allows you to create list of students based on the data you can see in SchoolStatus. Now you can easily create a Student Group from a saved Searchlight list.
Navigate to Searchlight
Click on the Searchlight module on the left menu of SchoolStatus under Utilities.
You can create a group from a new or existing Searchlight that you have created or that has been shared with you. I will go through some basic steps on creating a Searchlight.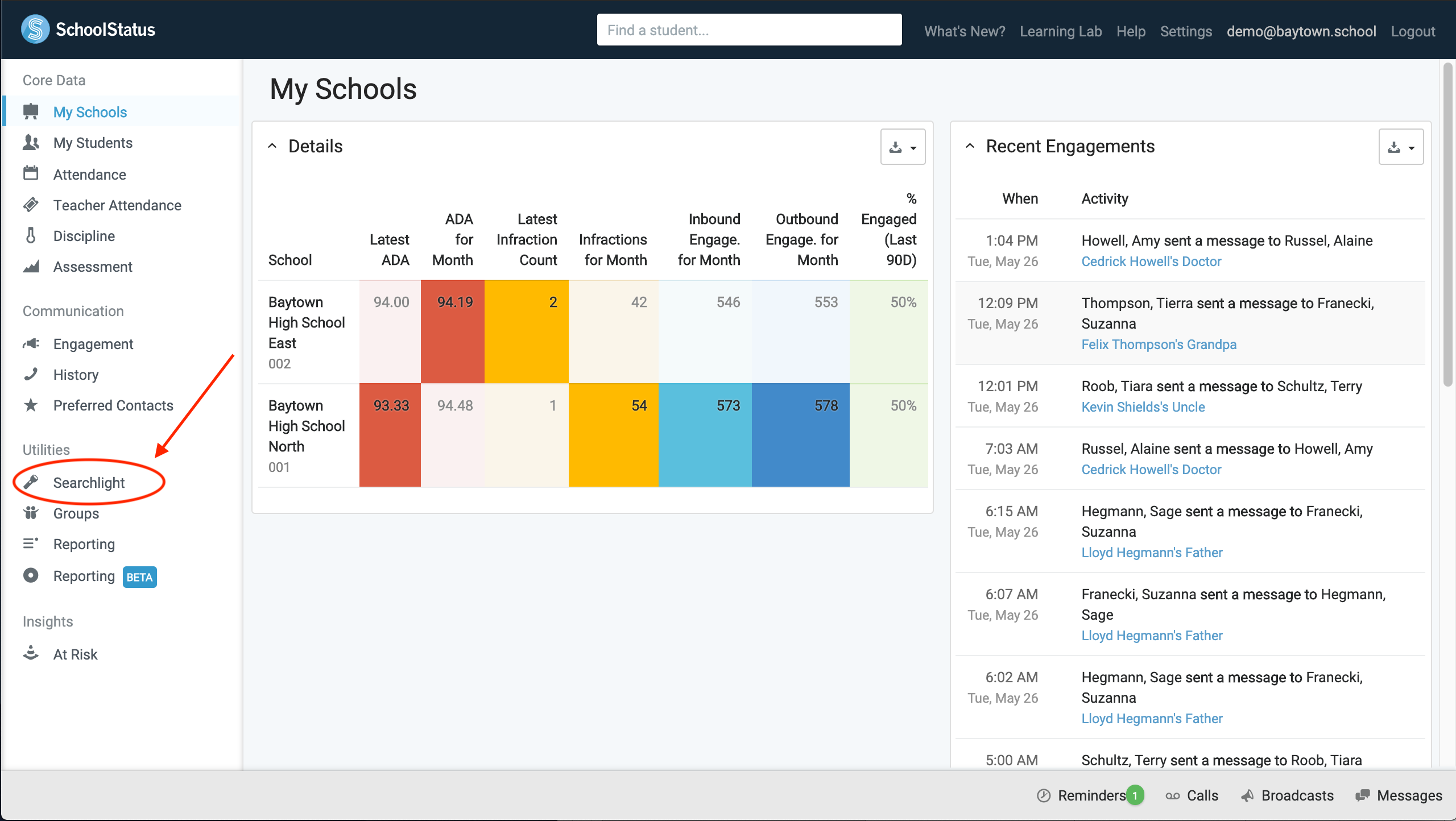 Create a new Searchlight
Click +New to create a new Searchlight. You may skip this step if using an existing Searchlight.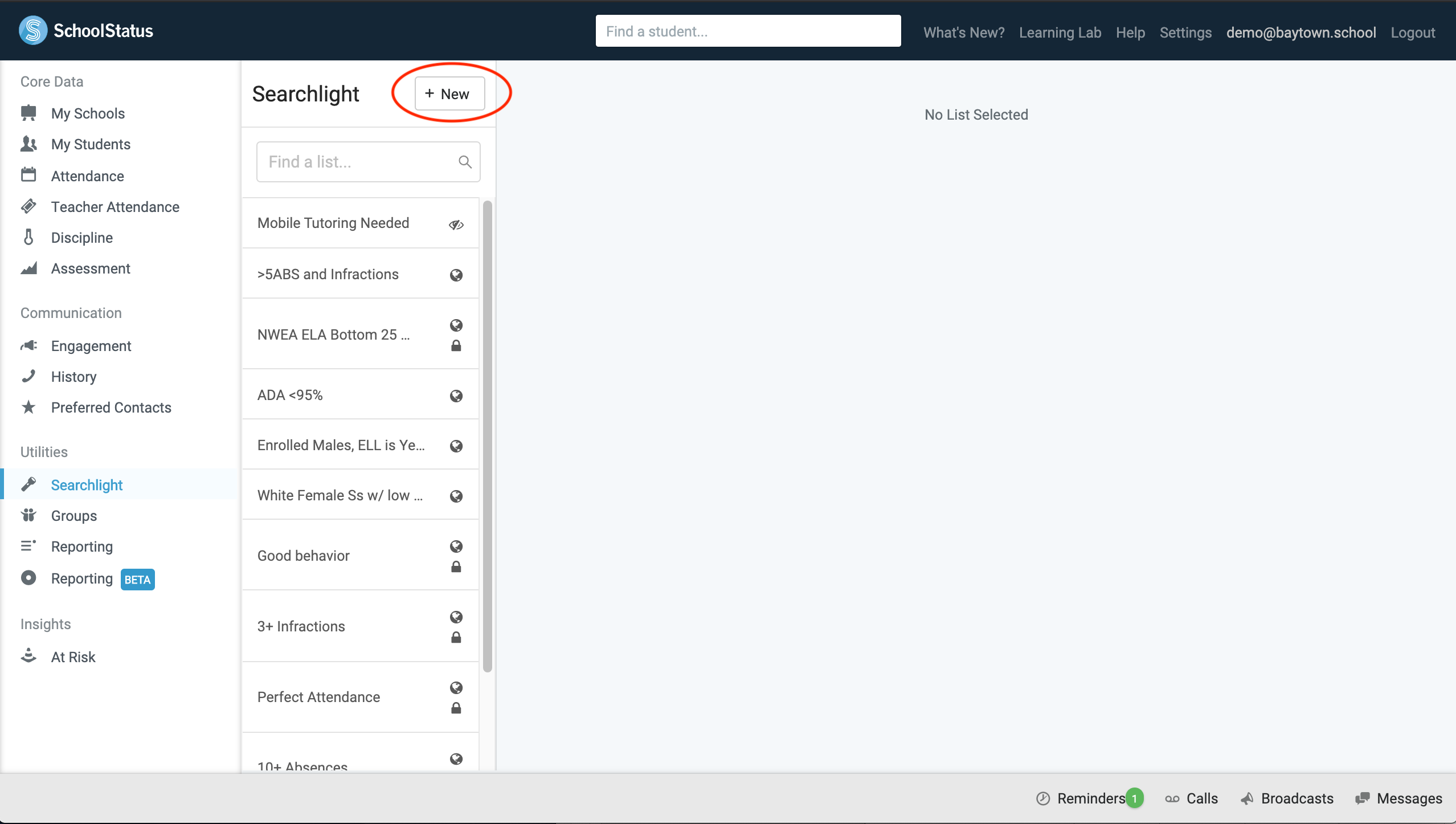 Click Select field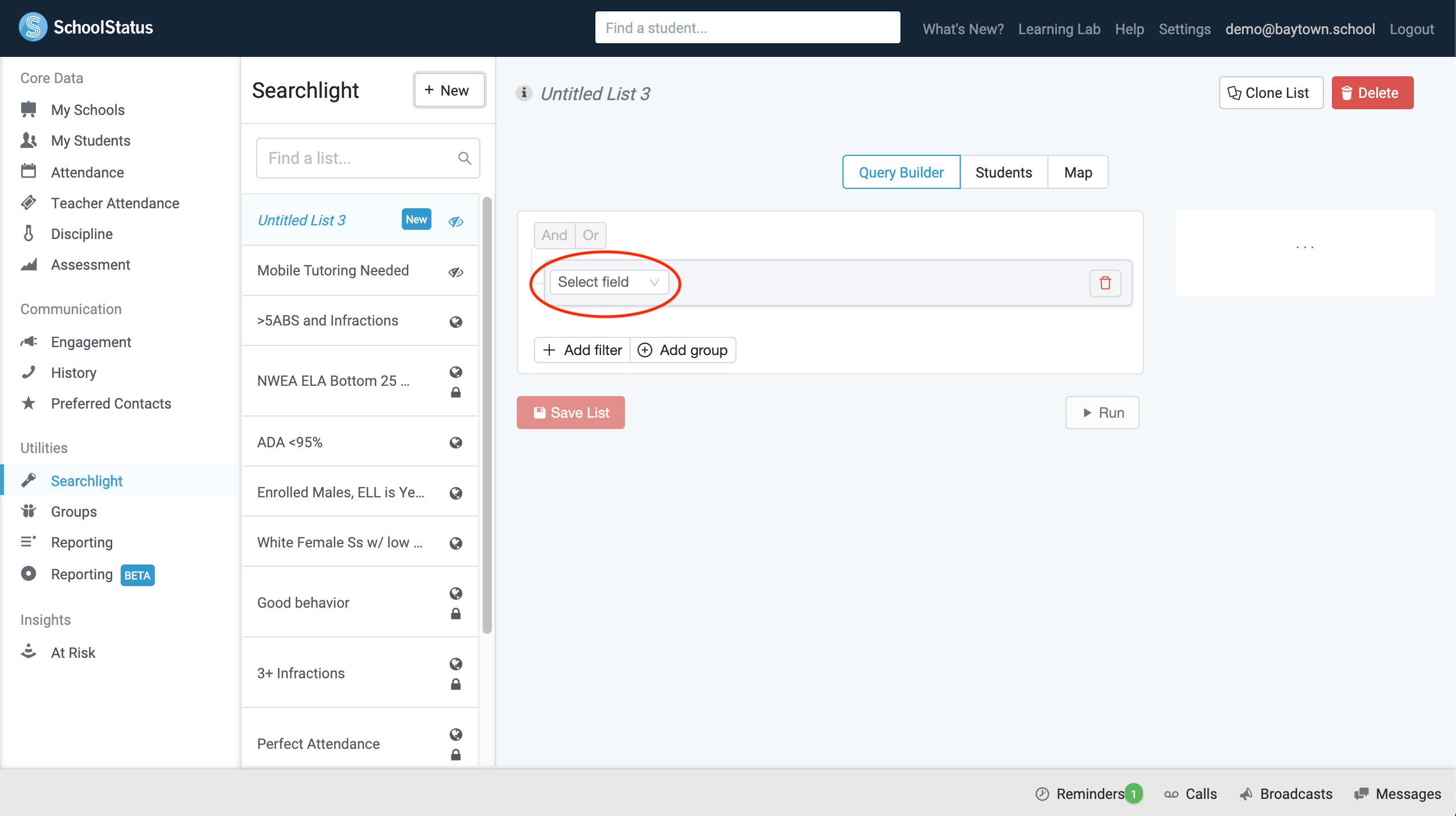 Choose a field from the drop-down.
Pro-tip: In most cases the first field you should add is Enrollment Status and set the toggle to YES.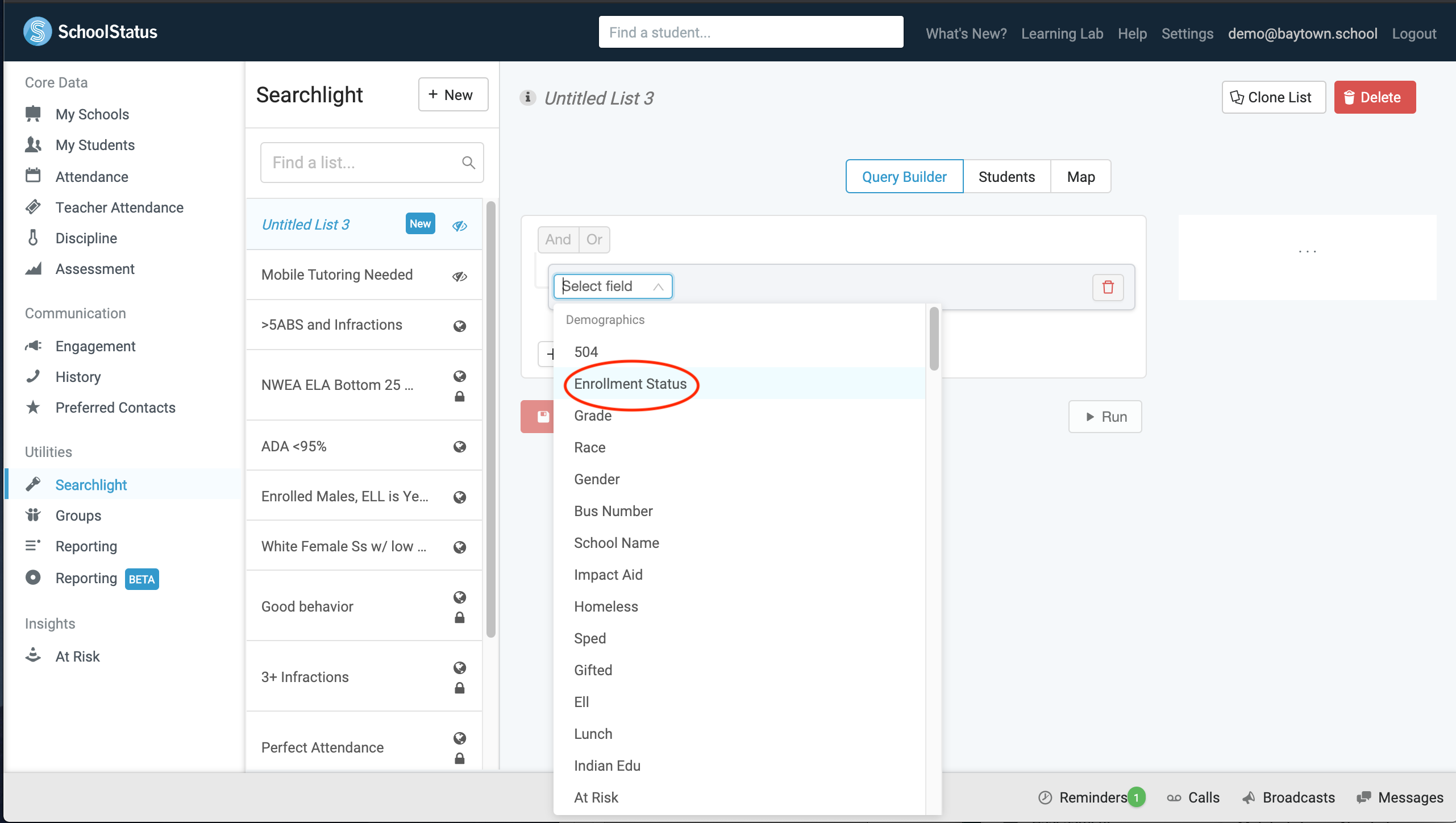 Click Run.
Pro-tip: I always pay attention to the number of students on the right-hand side after hitting run. This helps me determine if the Searchlight is working as intended.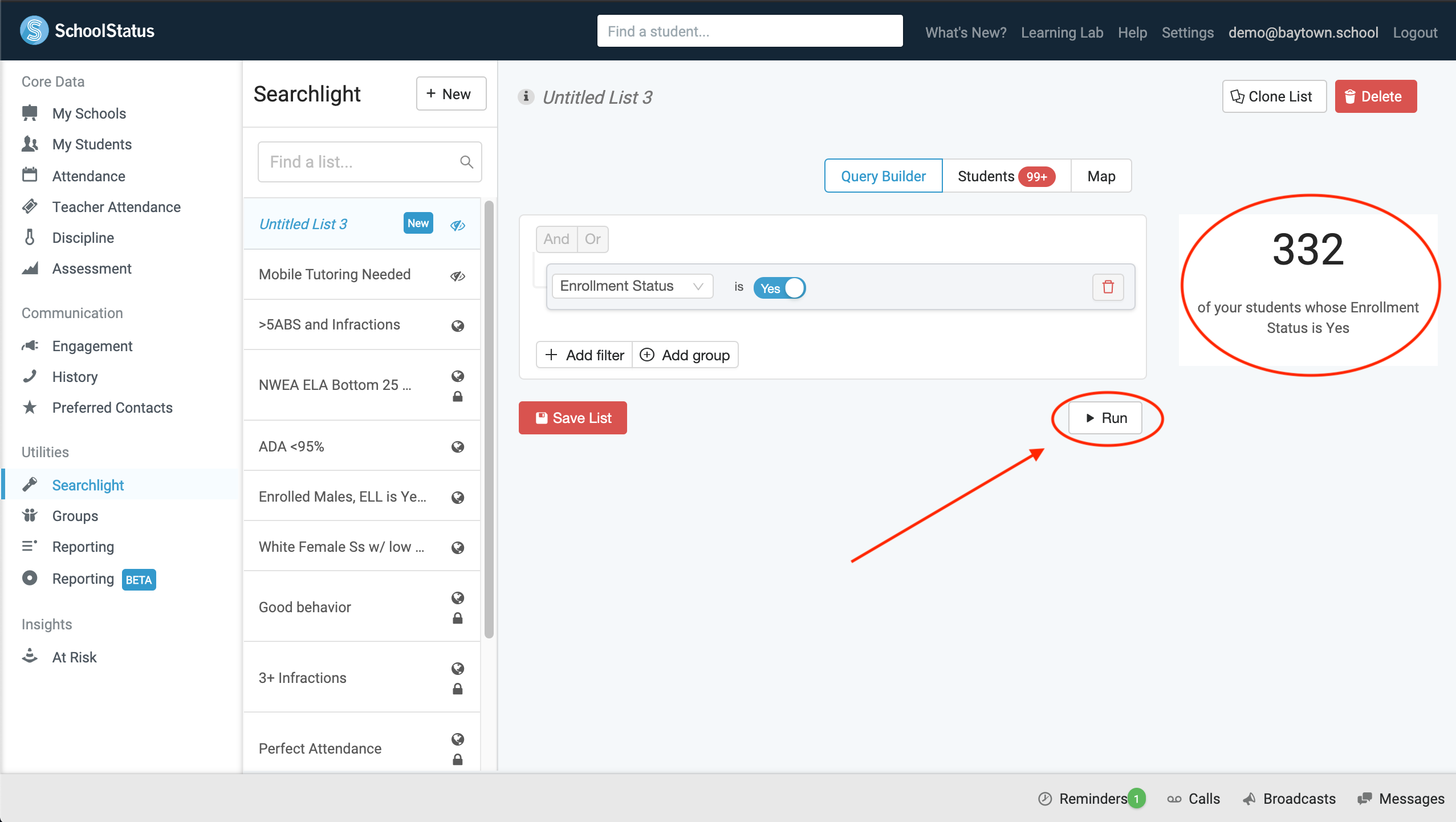 Click +Add filter
Select an additional field from the drop-down menu.
For this example we will choose Grade. You are free to add whichever filters apply to the students you need to identify.
Pro-tip: Each time you add a new filter hit Run and see what your numbers look like. This will help you figure out step-by-step if your Searchlight is pulling the data you want it to pull and determine if a specific field is causing an error.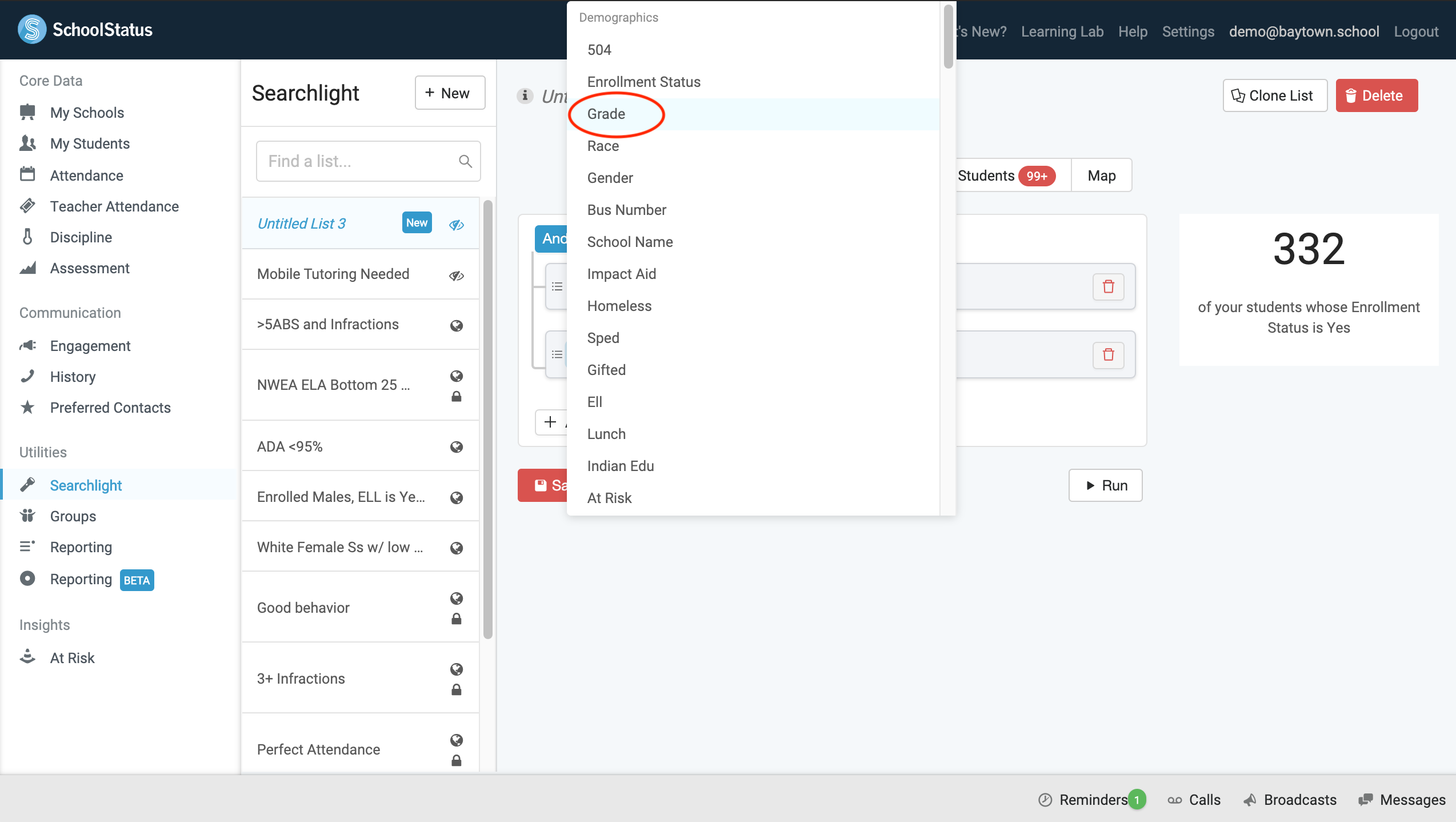 In this case we also need to choose an operator and enter a value next to Grade.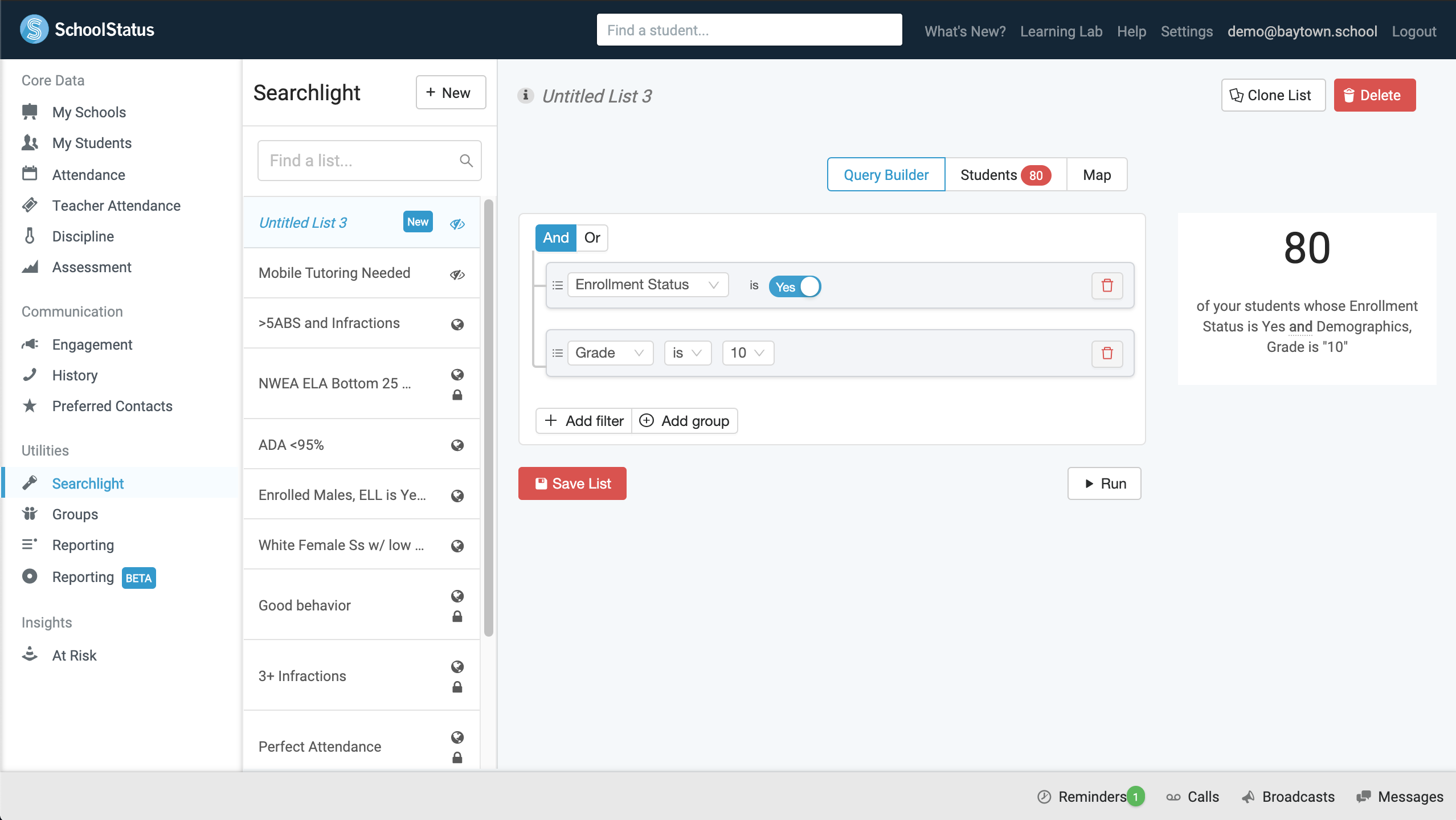 Click Save List
Name the list and set the visibility.
Make the group from a Searchlight
Click Make Group.
Note: Groups created in this fashion are not dynamic and may require you to hit Make Group again to update the group members throughout the year.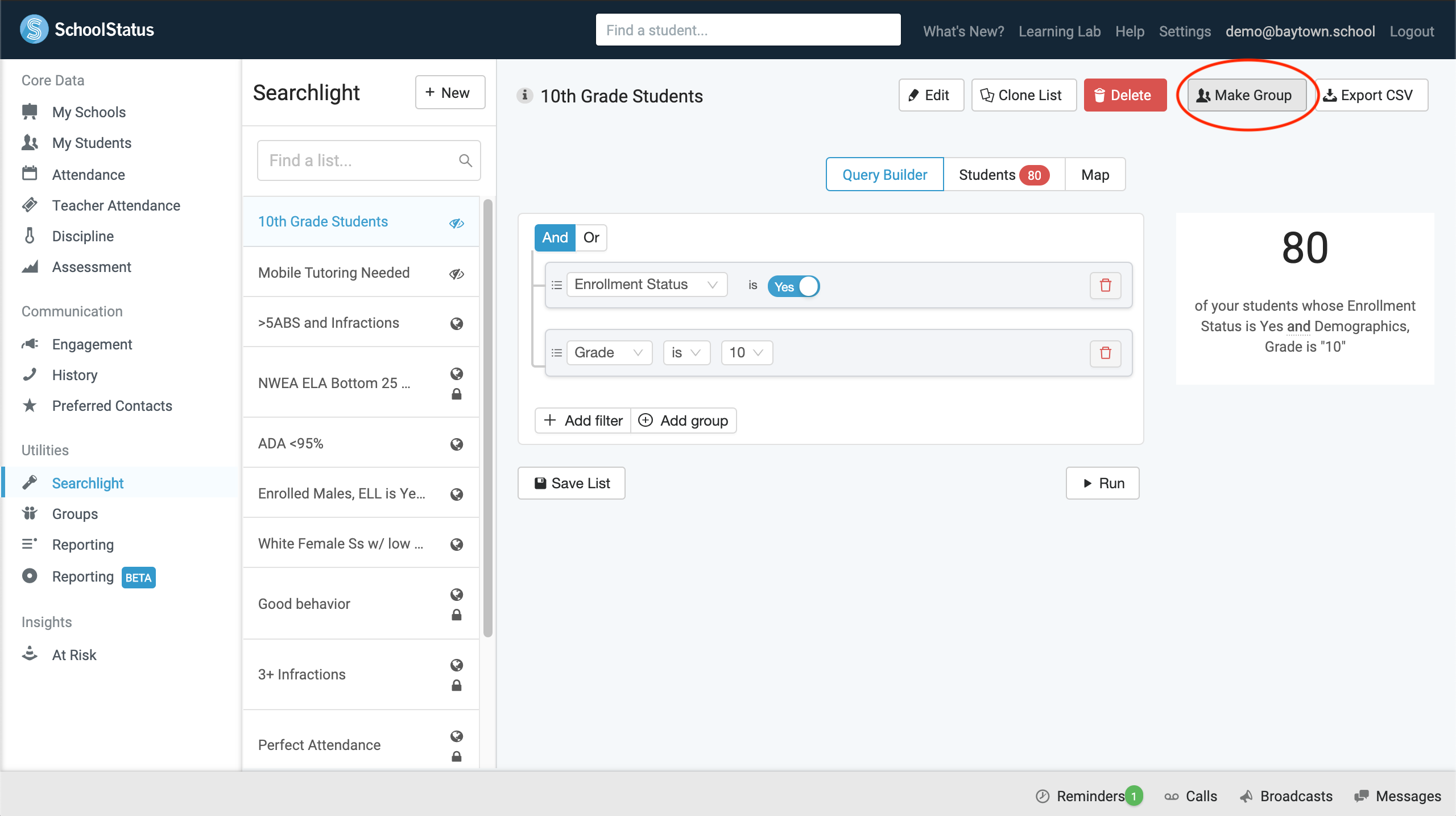 Go to Groups
You should now see a group created with the same name you used when you saved the Searchlight.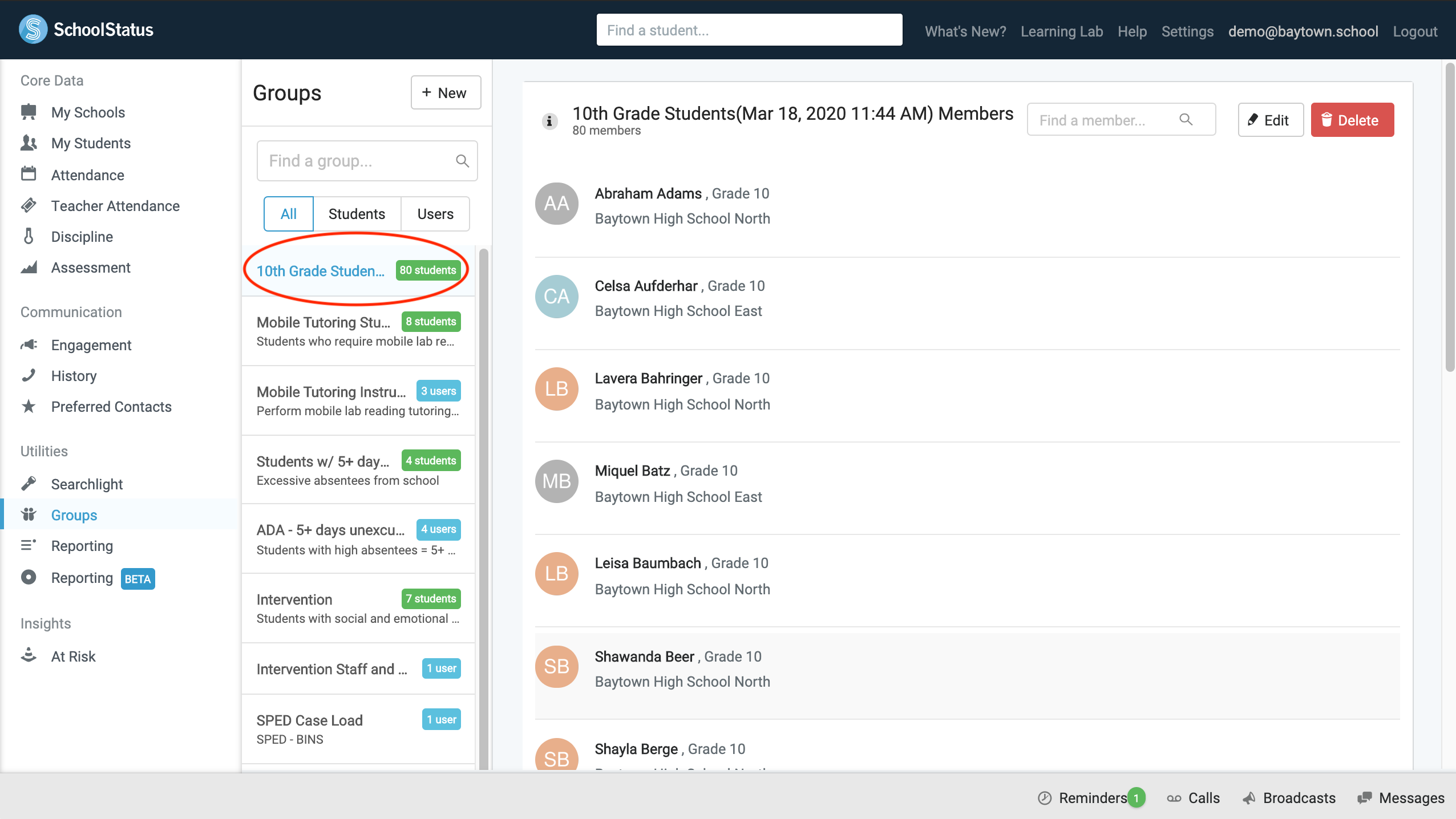 Your group is now created!
Click here to return to the main menu- or ask for help!