What do parents need to be told about SchoolStatus? Well... nothing, really.
How will parents get messages? Educators will use SchoolStatus as a tool to communicate with parents, via the parent's normal communication sources, like their Messages app or their email inbox.
Do parents need to install a parent app? NO! Parents don't communicate with SchoolStatus directly, so they don't need to download a special app.
How do parents opt in or sign up? Trick question! They don't need to sign up; if their kids are enrolled, parents are opted into communications by default.
That said, parents may hear about how great SchoolStatus is, and there's no harm in letting them know that they don't have to do anything at all to reap the benefits. Here's a flyer that you can print and send to your parents about SchoolStatus. There is a PDF attached here in both English and Spanish you can share!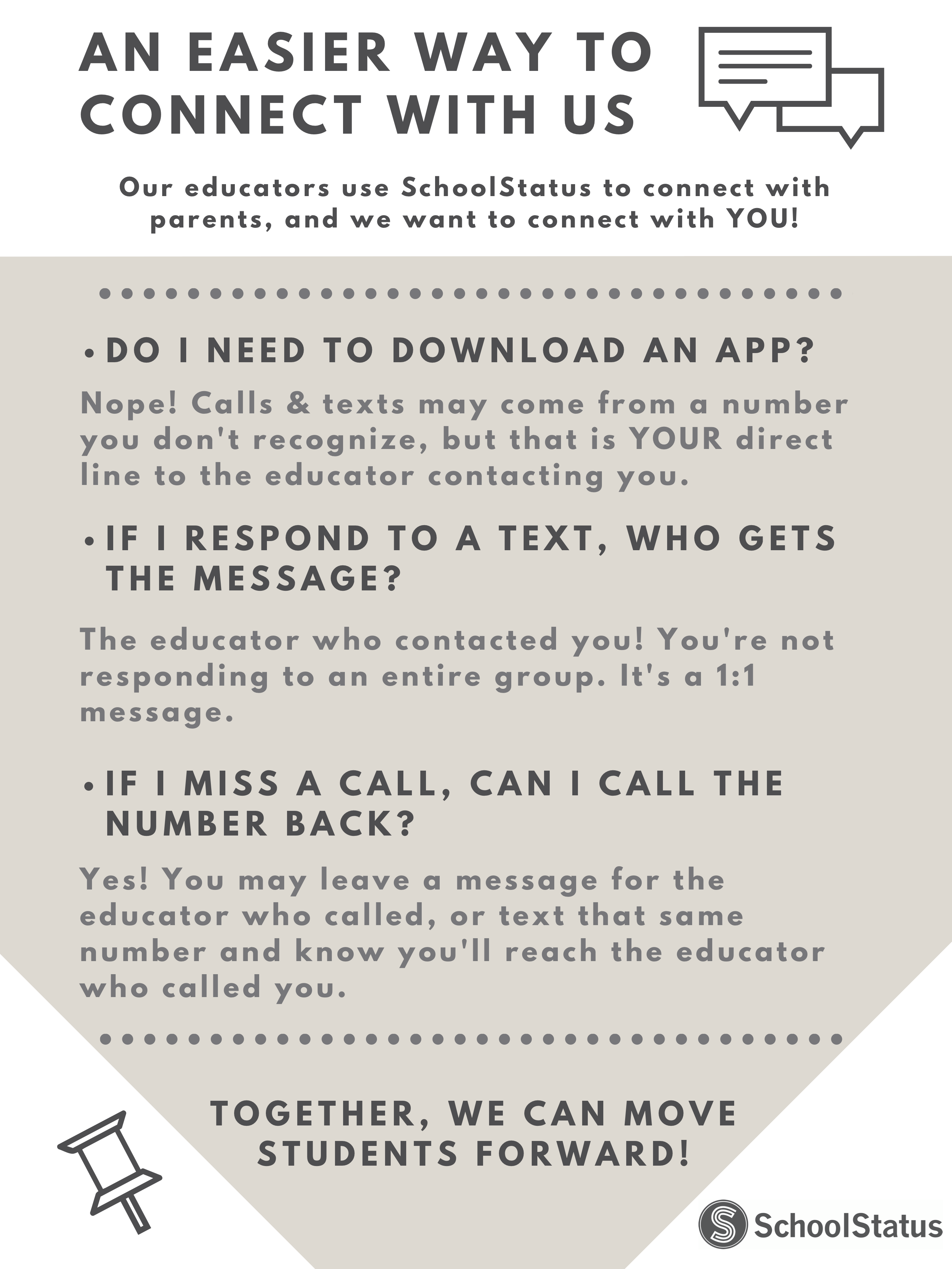 Click here to return to the main menu - or ask for help!