Go to www.schoolstatus.com and select "Login to SchoolStatus."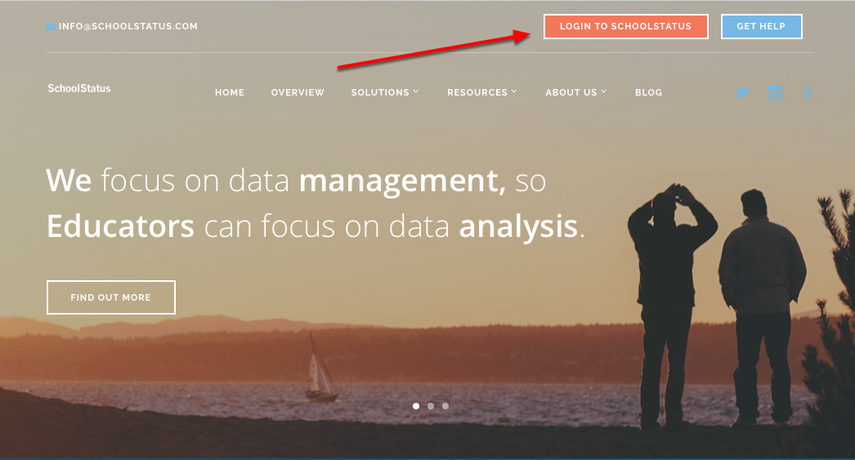 Type in your email address and password. Or, if your school uses Google Apps, you can select "Login using Google."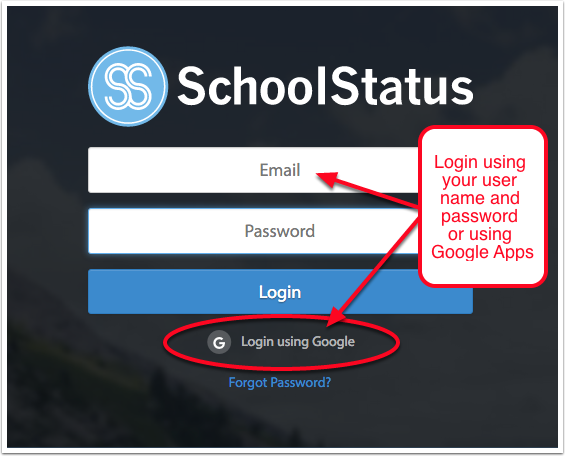 Your user name is your full school email address in lowercase letters.
If you have used an incorrect user name, you will see this. Confirm your email and domain, and try again.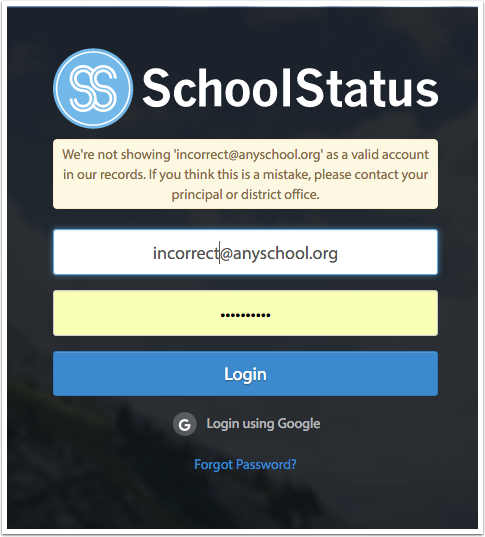 If your user name is not showing as a valid account, check for these common errors before contacting your school administrator:
1. Spelling the name incorrectly, such as using MaryTeacher@ instead of MTeacher@anyschool.org
2. Leaving off the domain, such as MTeacher instead of MTeacher@anyschool.org
3. Attempting login with a personal email address, such as MaryTeacher@gmail.com.
Forget your password?