Engagement History will show all engagements that you've had with all your students. If you have school-wide or district-wide access, you will see all the engagements for all the users in your school or district.
To access your Engagement History click on History on the Main Menu.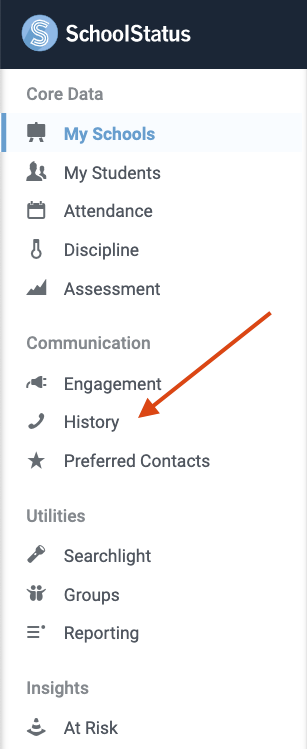 You will be able to choose which types of engagement you want to see, calls, texts, emails, but the default is to see all engagements. Please click the Engagement Method dropdown to select what you need to see.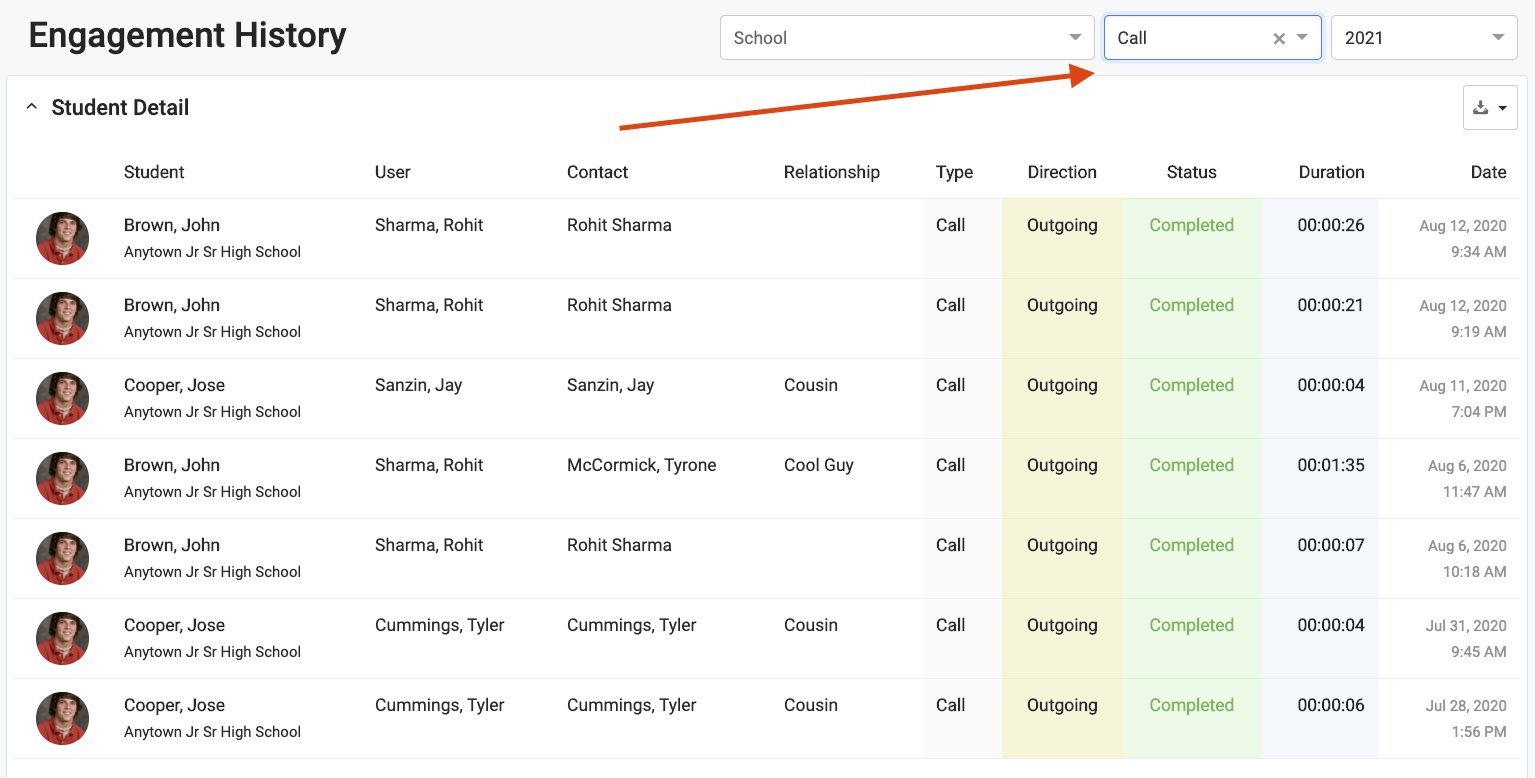 When you click on the Export icon, you will be able to download the call log as either a CSV or an XLS file.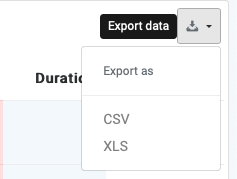 You can also sort any of the columns in your Engagement History.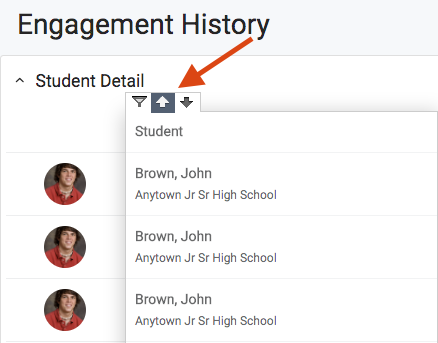 Any sorting you do will be carried over when you download the file.
You can also filter by the student name, or as an admin, you can filter by the teacher's name. To do this, click on the column heading you're needing to filter by, such as User (Teacher) and then click the funnel icon.

After clicking the funnel icon, you'll get a new window. Here, select the option to Show only rows where and then select Contains from the dropdown. Enter your teacher's name and then click OK.

Now, you can export this data and it will only contain this specific teacher's engagement history. You can refresh the page to clear the filter.
To learn how to make calls, click here.
To learn how to send texts, click here.