Broadcast Messaging allows users to send messages to multiple recipients, while still keeping your cell number private. Here are the details on Broadcast Messaging from our mobile platform!
For starters, you must have the SchoolStatus Mobile app installed and updated to Version 2.2. For iPhone, click here. For Android, click here. 
How to View Replies on Mobile
Step 1: Open either iPhone or Android app. I'm displaying iPhone version. Tap on the message icon to display your messages.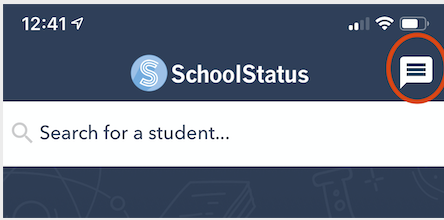 Step 2: Open and reply on mobile even if the broadcast was sent on web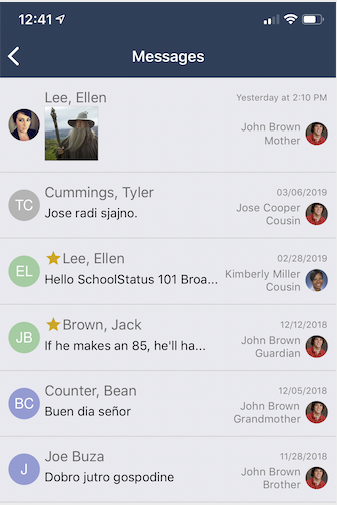 How to Start a New Broadcast Message
Create a new Broadcast Message by clicking Broadcast on the bottom of the screen and then click the + sign in the upper right of the screen.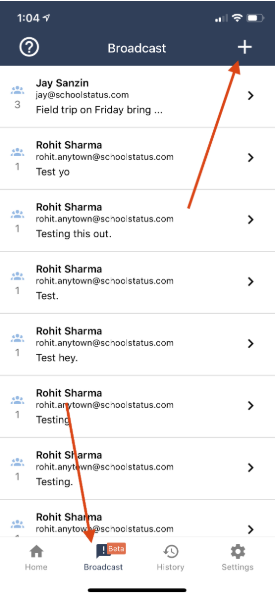 You can choose a Class, Group, or Contacts to send your broadcast. Notice the line about only going to preferred contacts. Those are the ones with a STAR by their name.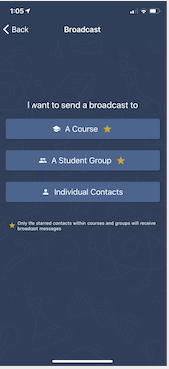 To Send Messages to a Class
If you select a Class, you will need to choose a teacher for that course, even if that teacher is you.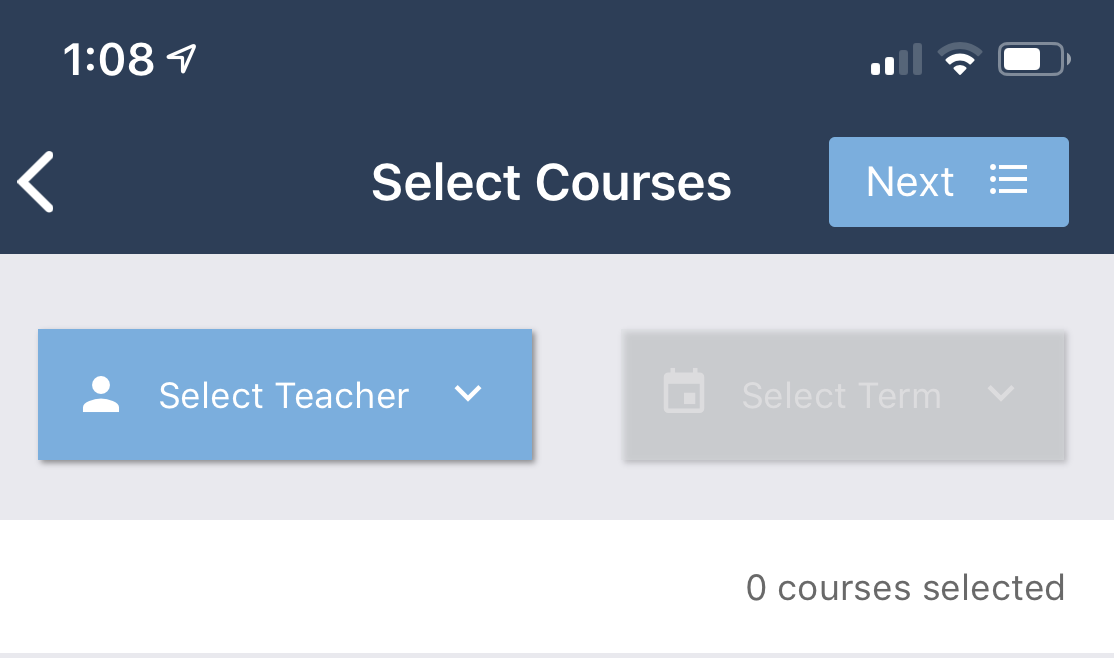 Then once you've selected yourself, chose the term the course is in.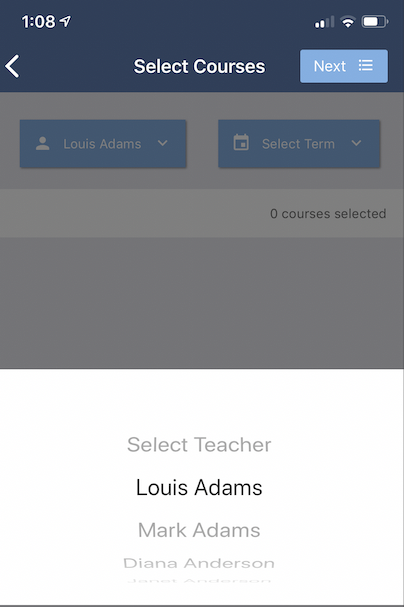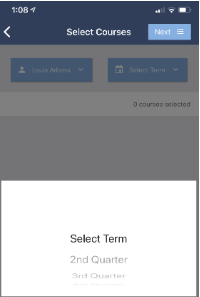 Then choose the class you want to send a message to, in this case MS Studies and tap the + symbol. Then next. 
You will then be able to approve of who will receive the message, you can add more people to the message by taping Add Recipients or you can tap Next to move type your message.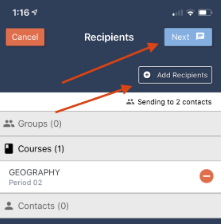 Type your message and then hit the send icon!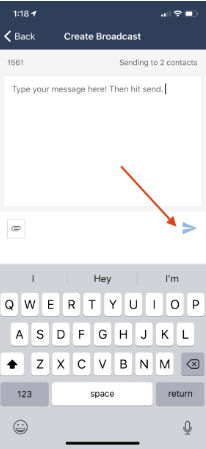 To send messages to Student Groups
Tap on A Student Group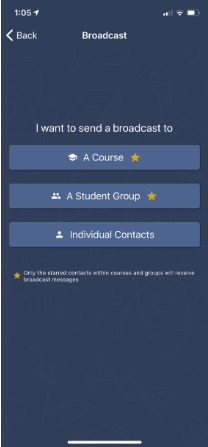 Then choose the group you want to send a message to and tap on the + icon and then Next.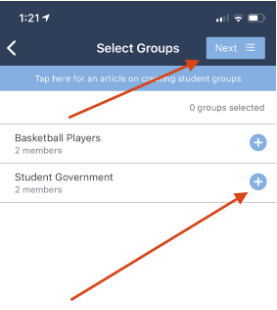 Then, as you did above, you can review recipients and move on to creating your message. 
To Send Messages to Multiple Individual Contacts
Tap on Individual Contacts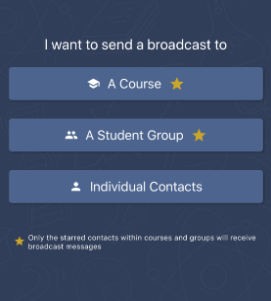 Then Choose the students who parents you want to contact.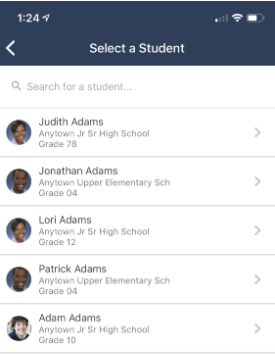 You will need to continue to add new recipients, but these do not need to be "Starred Contacts." To learn more about Starred Contacts Click Here. 
Notifications of Replies
Depending on your settings, notifications can come in various ways. Here are the examples:
Apple Watch Push Notification: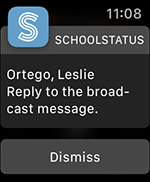 iPhone Push Notification: 

Icon Indicator: 

If someone replies to your broadcast message, you will be able to see the replies under 'Messages'. Replies go 1:1 and show in bold.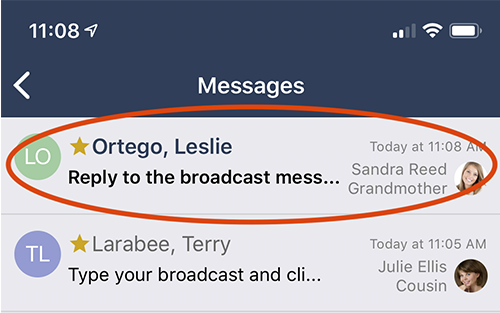 Check out this help article on sending 1:1 texts on web or mobile.