When a Coach or Interventionist needs to see a specific list of students, create a SchoolStatus Student Group.

You can share access to the Student Group by adding other SchoolStatus users to a User Group. To learn how to create a User Group, go to our Create a User Group page.
From your dashboard, select the Groups utility and then click New.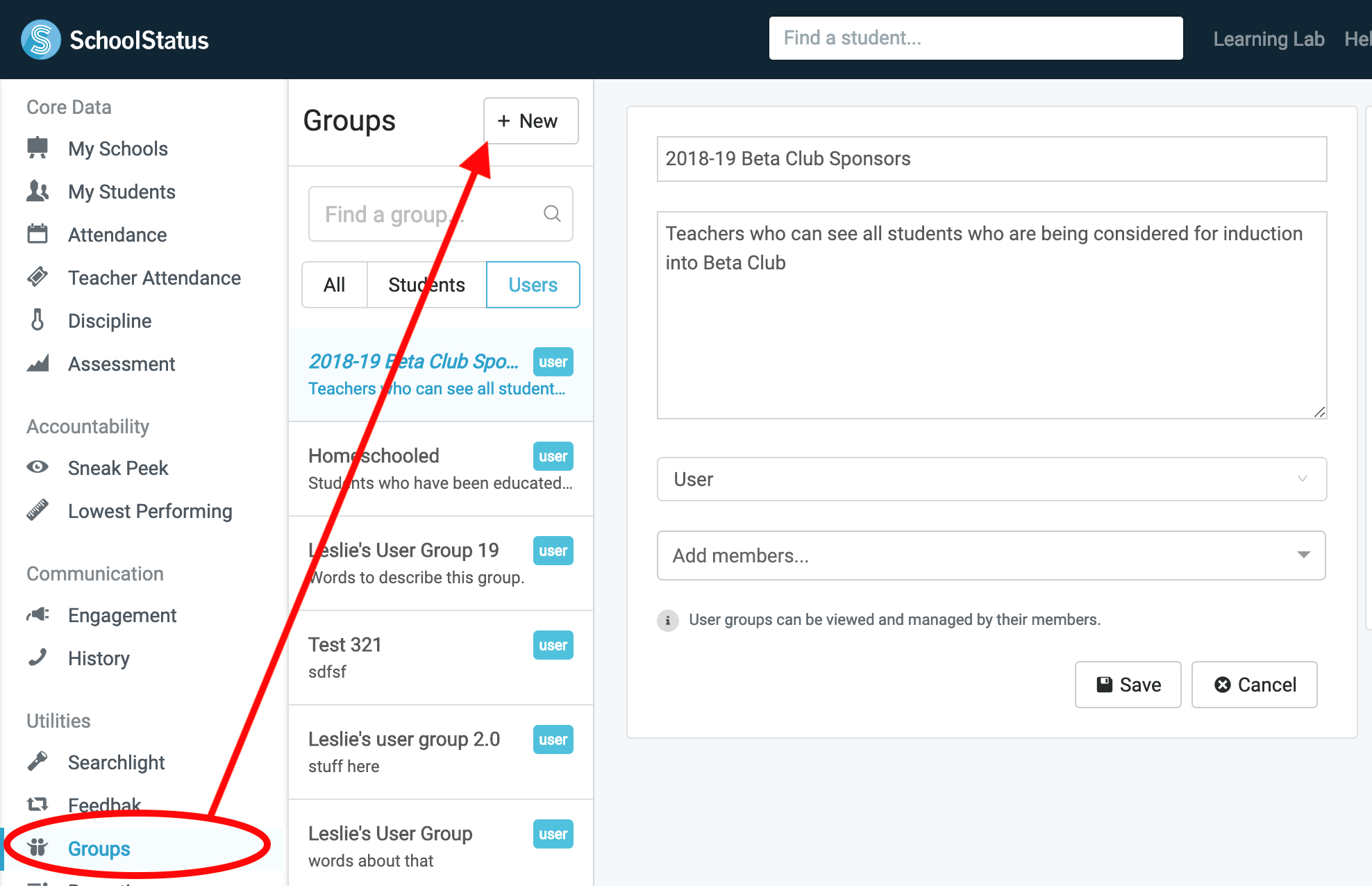 Type in a title and a description, and select Student as the group type. Then, type in student names and select students to add them to the group.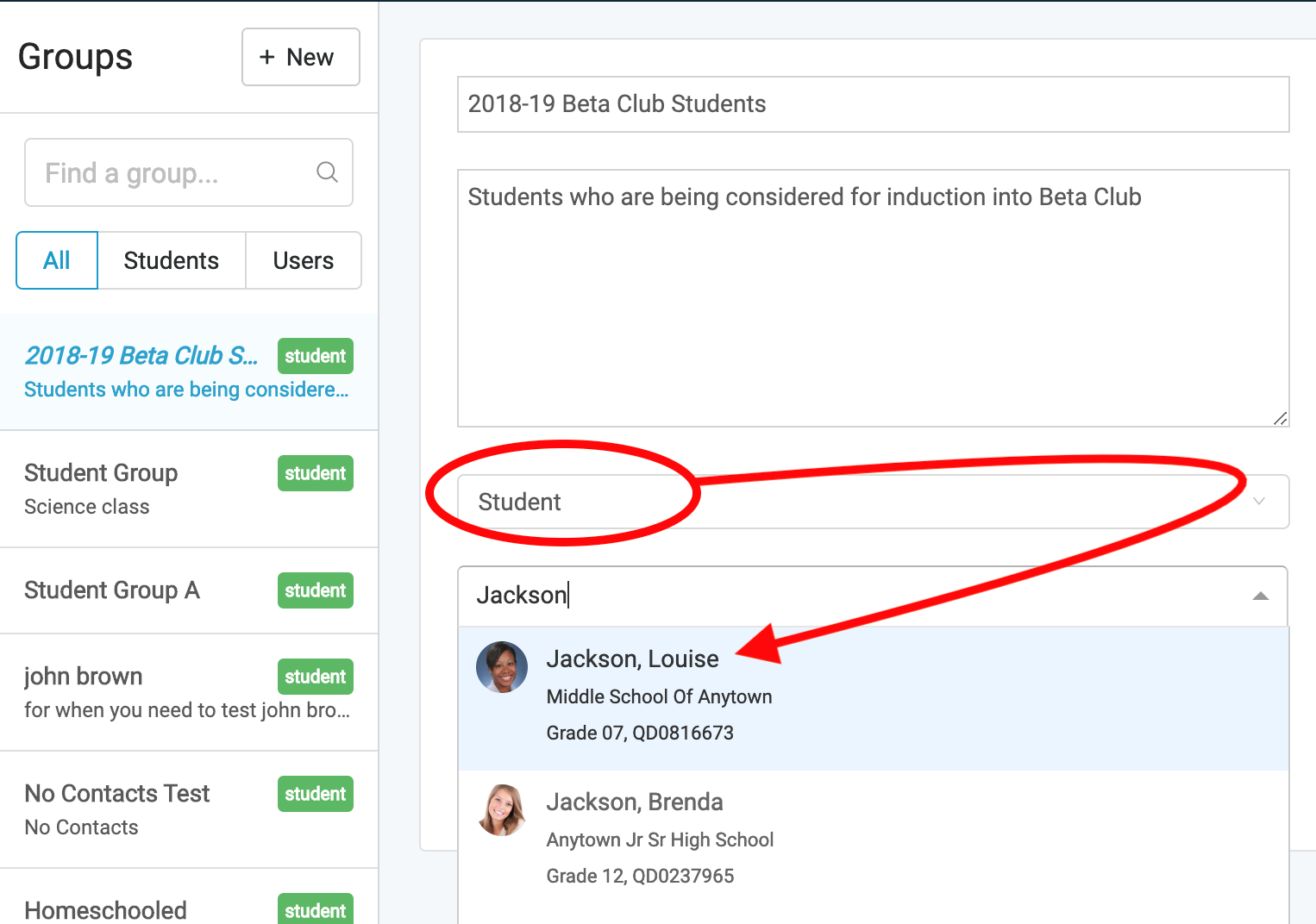 Once you've populated your group, you'll want to set the Visibility. Choose "Just Me" or select the User Group that you want to see these students.

(Tip: Create your User Group first, and use a similar title for both, so that you can easily find and edit them later.)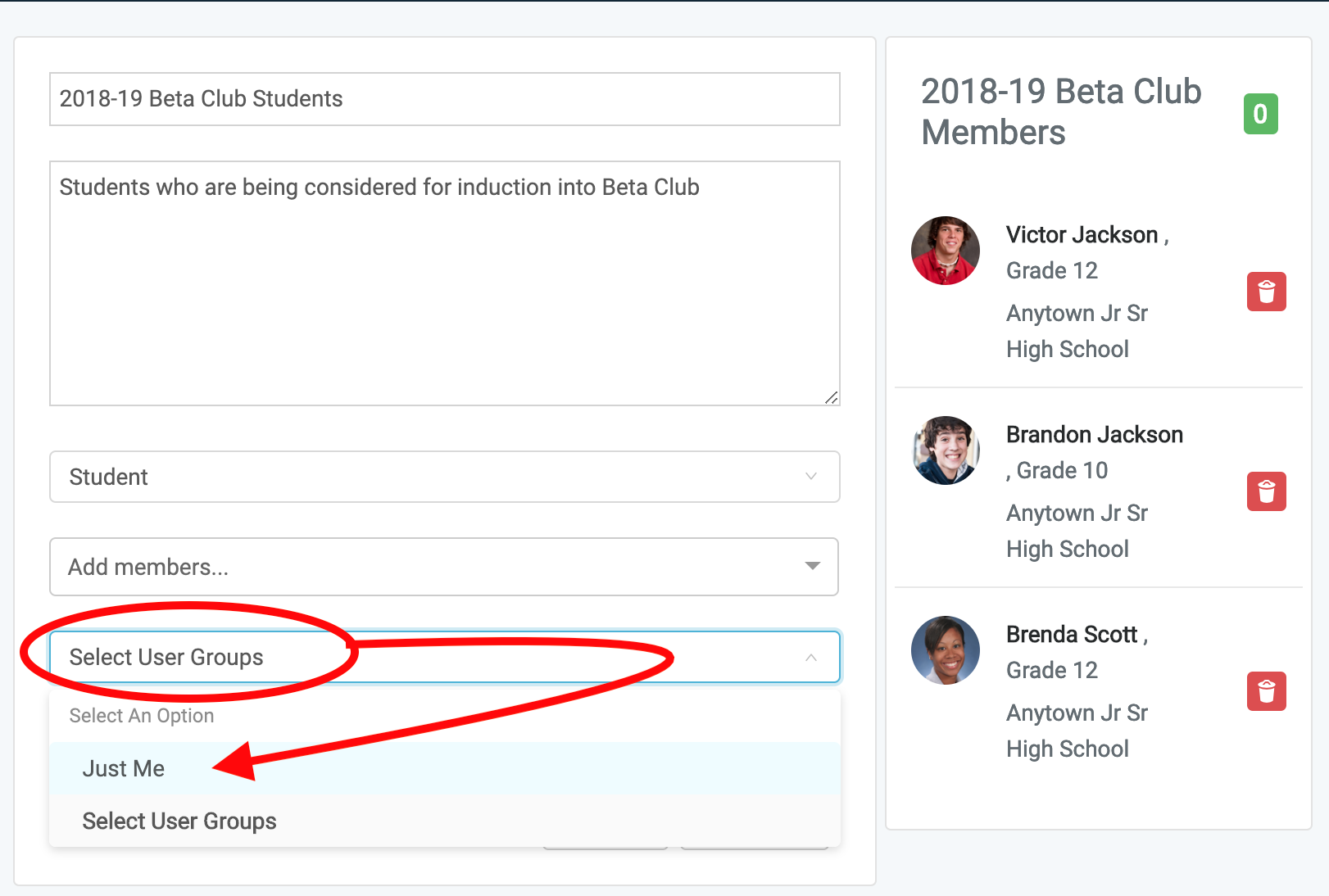 Save, and you're done! Click Groups and refer to the list to see your Group. The group creator can edit the group anytime.
To create a User Group of Teacher/Admin users who can access your Student Group, check out our Create a User Group article.