If your teacher has assigned courses, the name is probably already in our system. All you need to do is follow the instructions below to give them a user name, which is always the teacher's full email address. For new users without assigned courses, it may be necessary to create a User account from scratch. If this is the case, please reach out to your SPOC or call us at 855-9-STATUS.
Note: In order to create accounts, you must have the User Admin module assigned to you. If you don't have the menu item called User Management, you don't have access to create accounts. Contact your SchoolStatus district admin to help create accounts.
If you do have access, go to User Management from your main menu.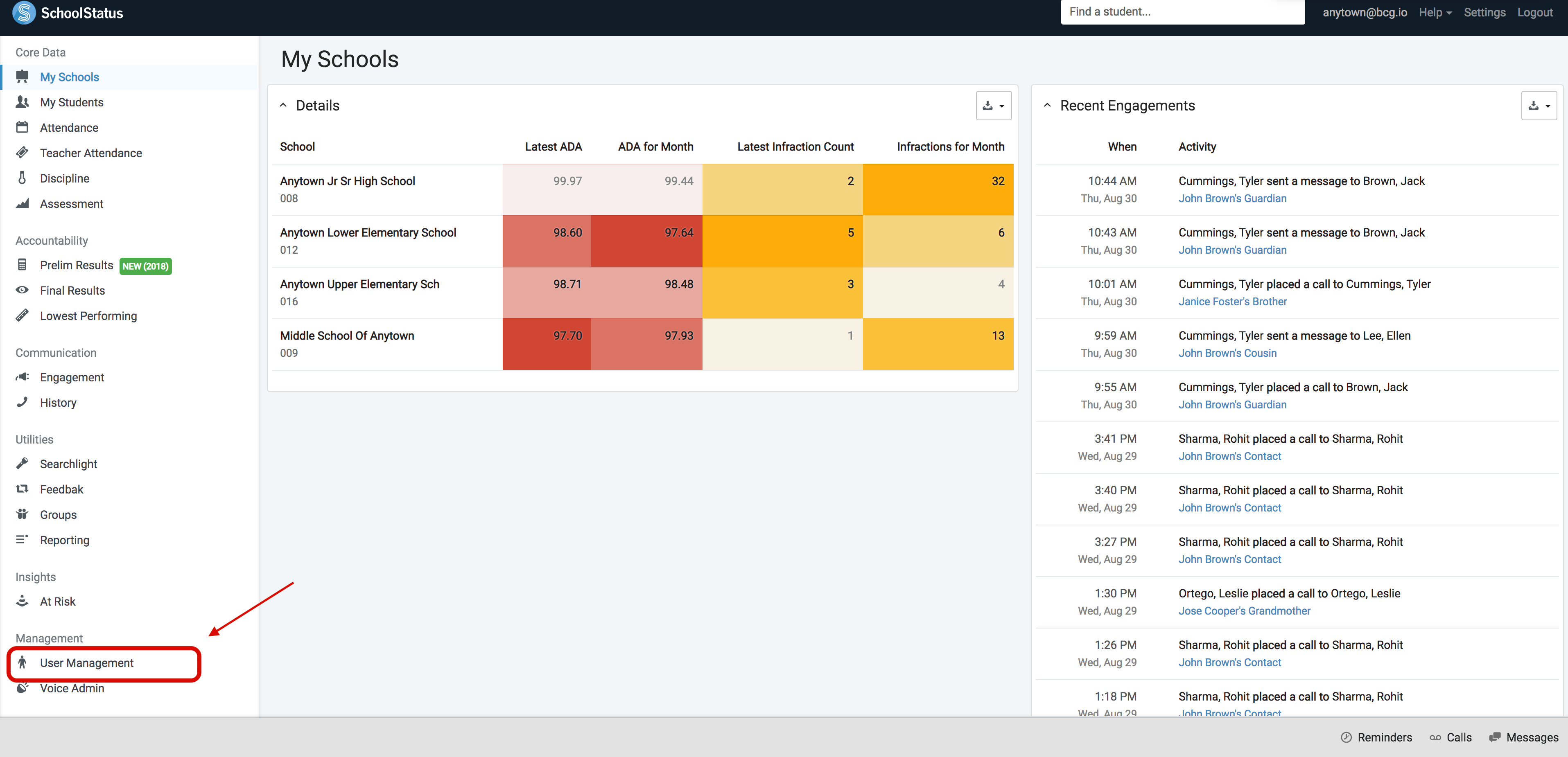 Select Teacher Creation, search Find Teacher or scroll through pages to find the teacher's identity.
You may wish to narrow results your results by school if you have district access.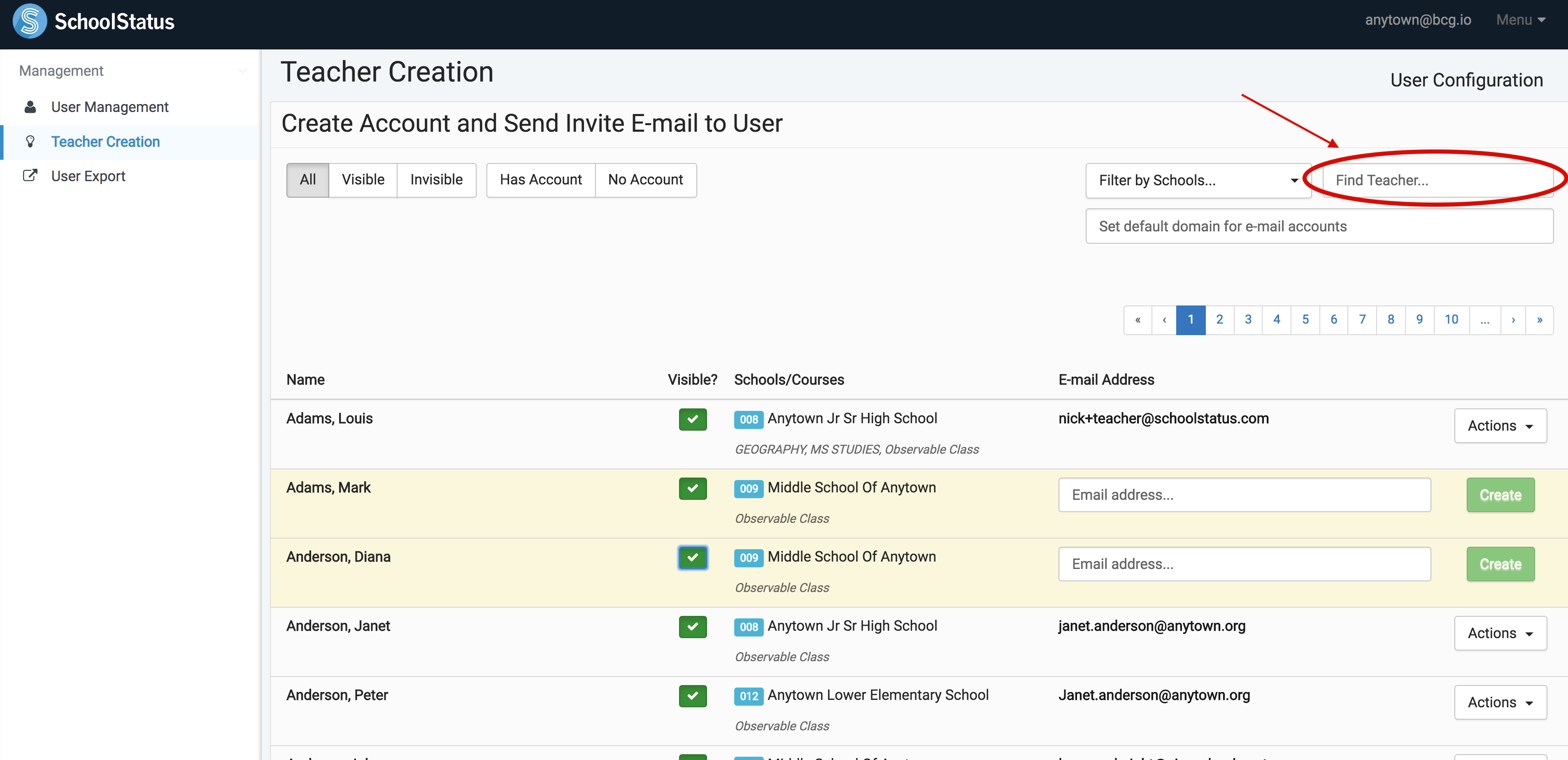 Make sure the teacher has a green Visible checkmark, and confirm that the school and courses are accurate. Enter a valid email address, and click Create.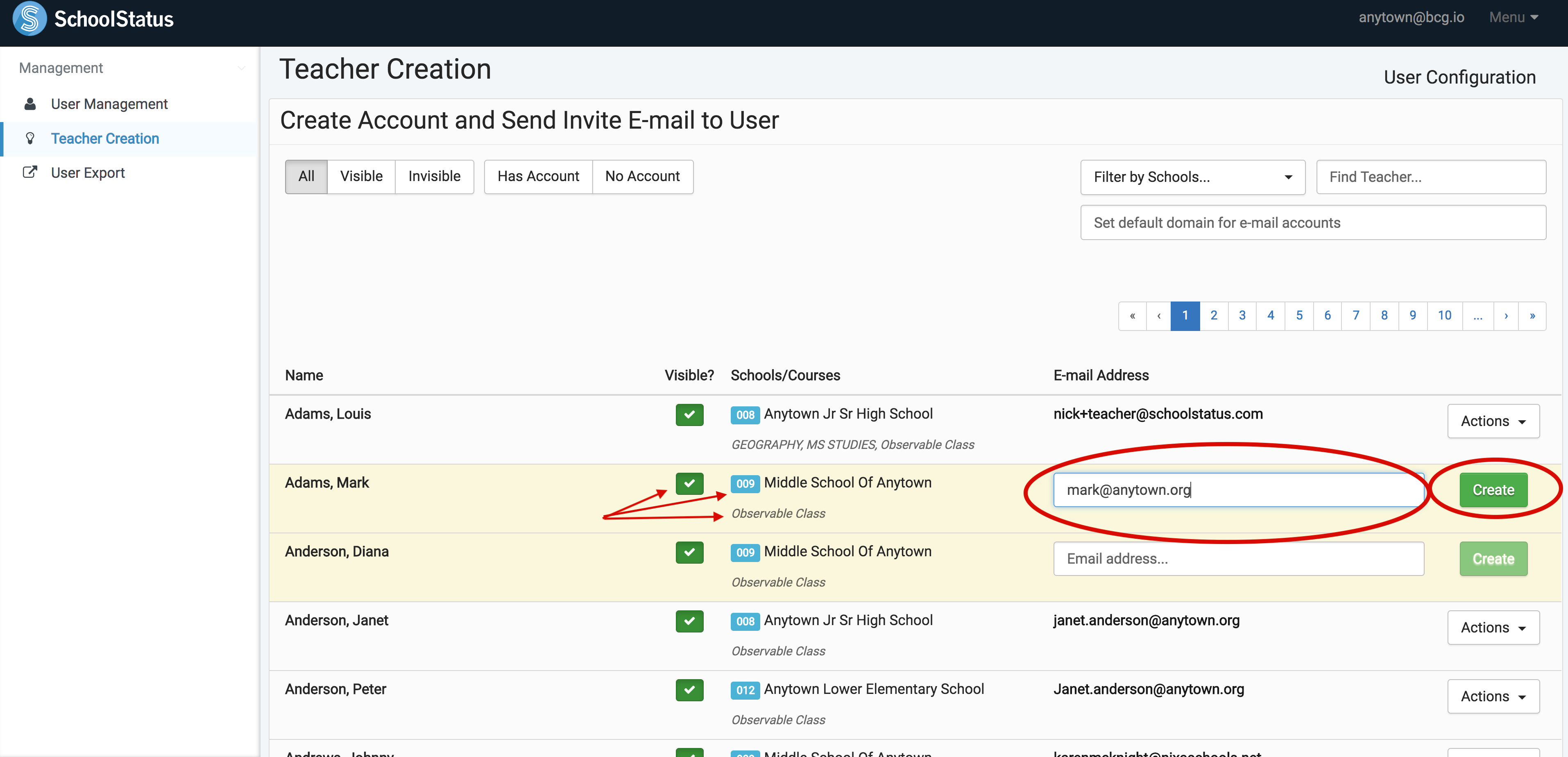 If you do not find your teacher's name, make sure the teacher is in your SIS. If you get a "This username is already in use" notice, that means another account has been created with that email address; look for them User Management, and click Modify to link the teacher to the SIS identity.
When you click Create, the user will receive a Welcome email, inviting them to create a password.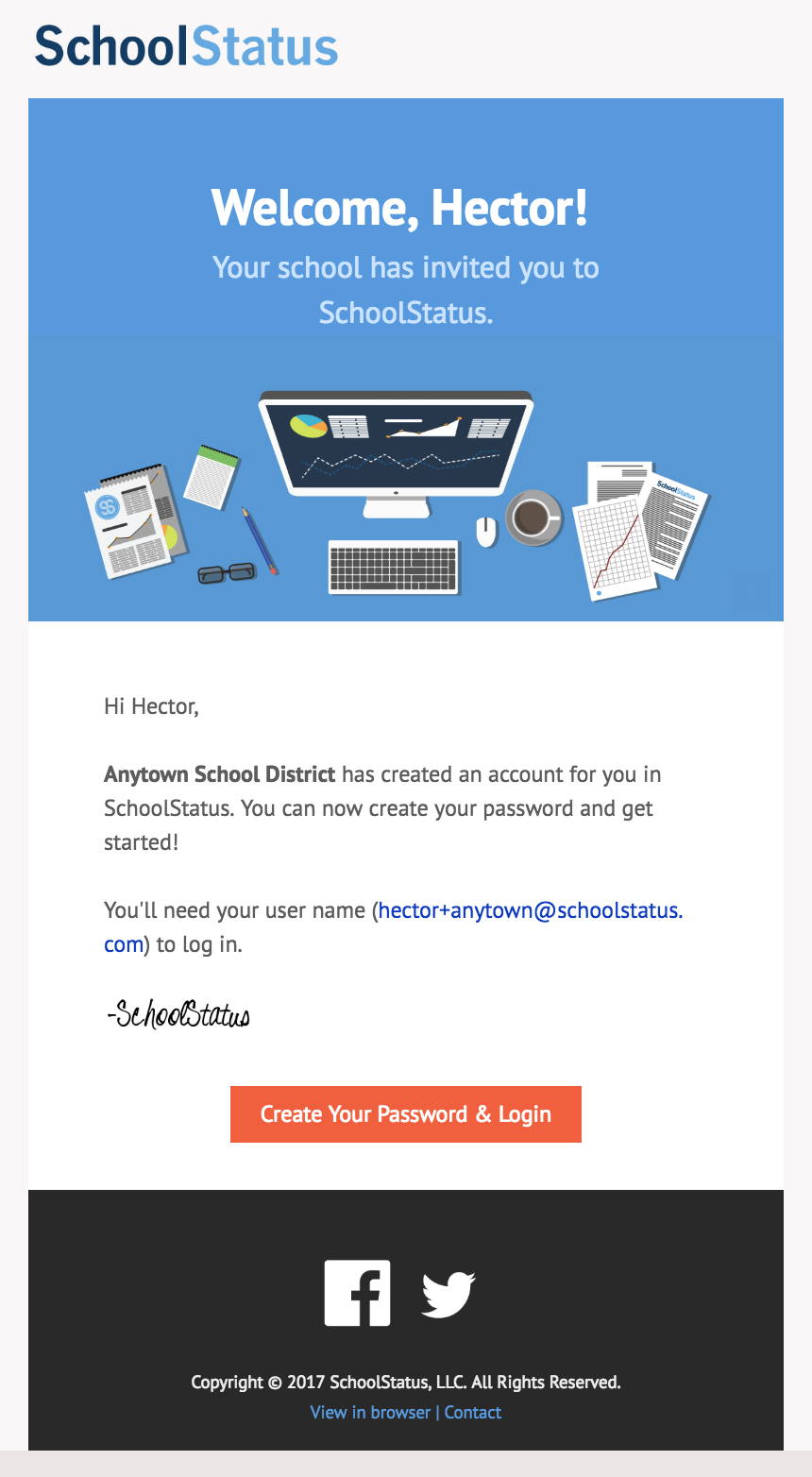 If you have questions about Teacher Creation, start a chat with us or give us a call at 855-9-STATUS.