What do SchoolStatus modules do? Here's a handy guide.
All users should have these modules:
If an account is not linked to a teacher ID account, it has an Admin view by default.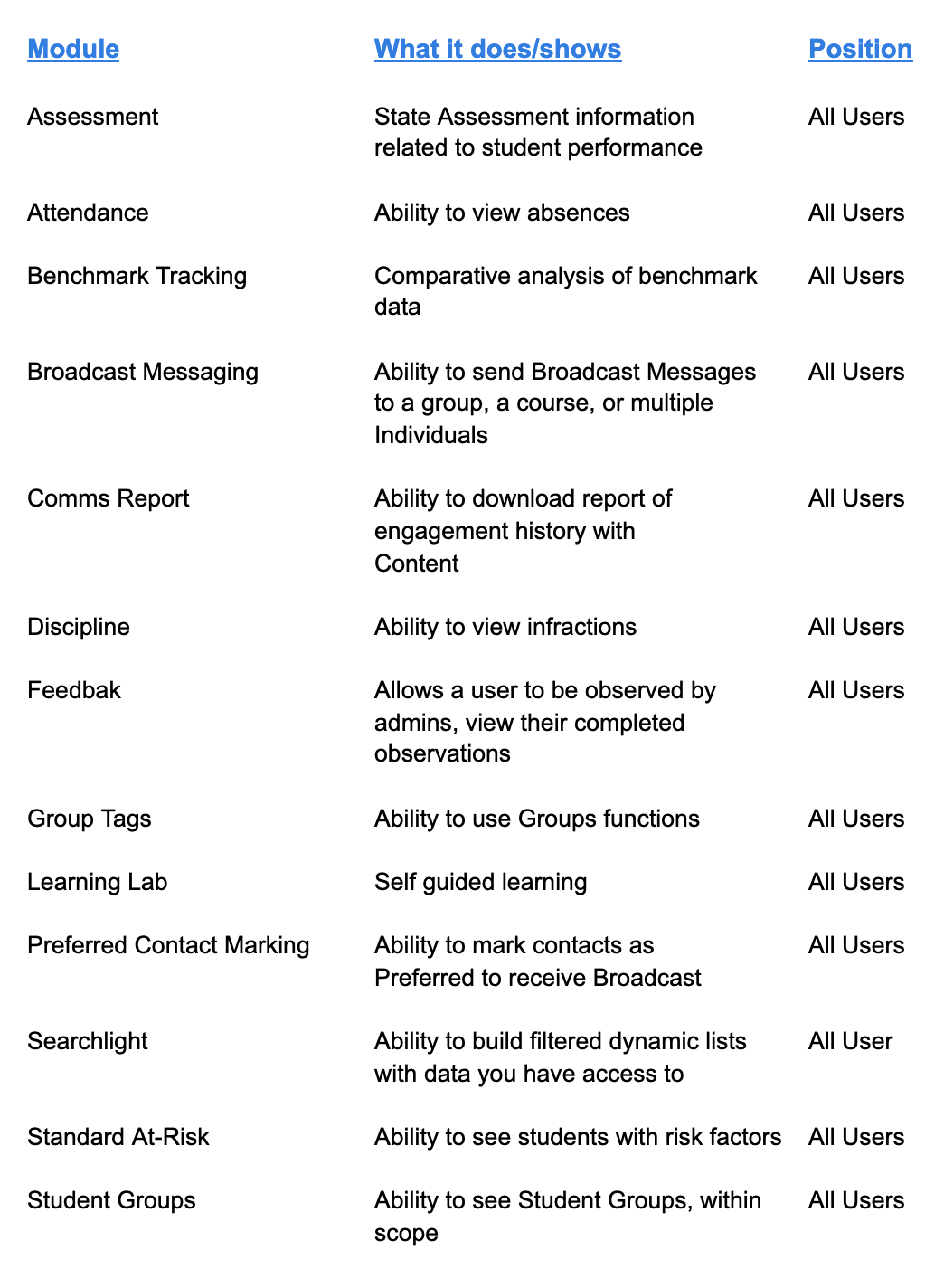 Administrators should have these modules: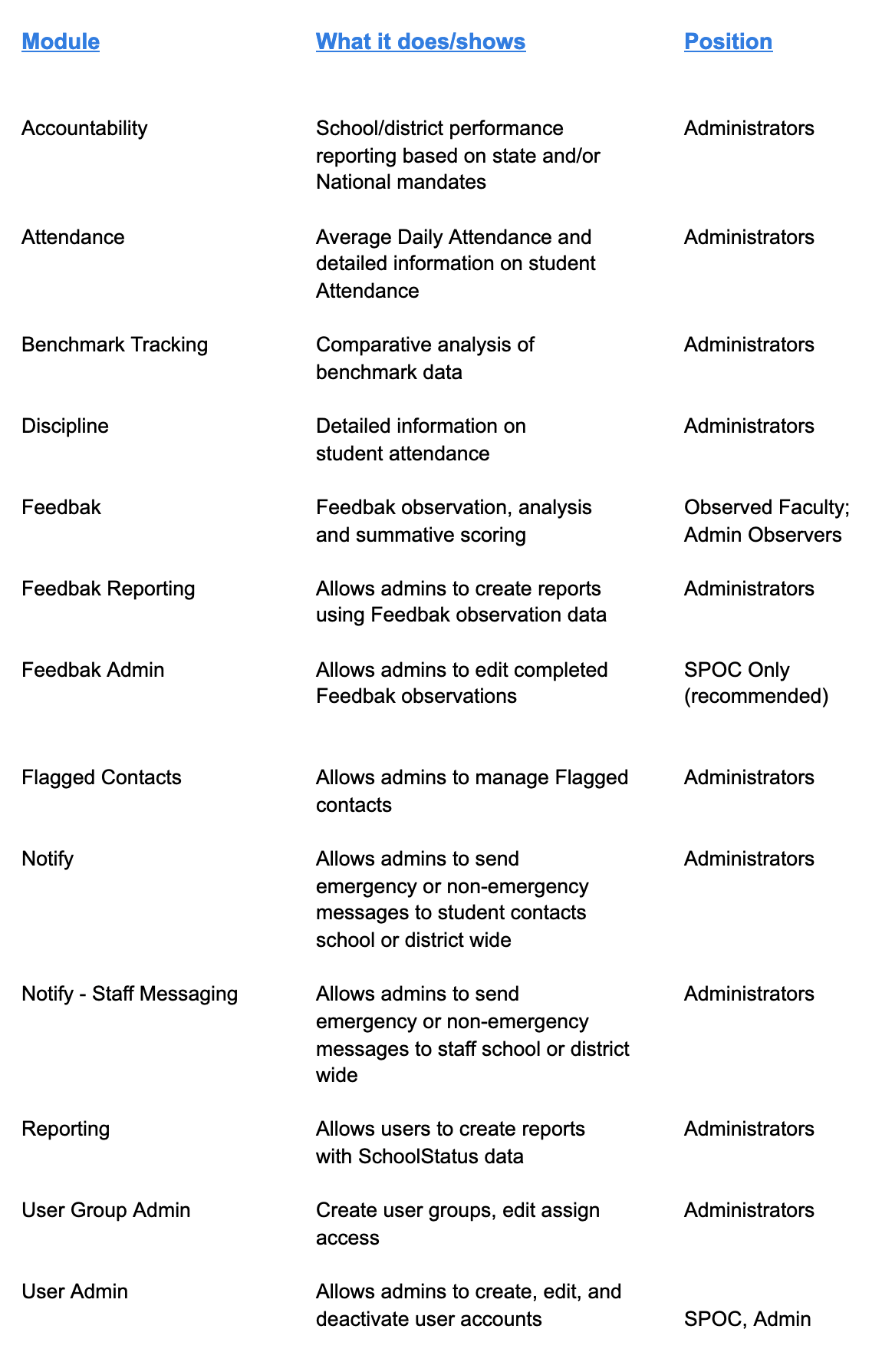 NOTE: Feedbak modules are assigned this way:
TEACHERS AND OTHER OBSERVABLE FACULTY MUST HAVE LINKED TEACHER ACCOUNTS before the Feedbak module is assigned. Otherwise, they can see Feedbak observations at the admin level by default.
Observers will need the Feedbak module and Admin status (Teacher="No") to create observations.
Admins at the school or district level who manage observation results may be assigned Feedbak Reporting.
Only SPOC users should have Feedbak Admin.
NOTE: Notify is an additional feature that must be purchased for the user to have access.
Click here to return to the main menu- or ask for help!