What do SchoolStatus modules do? Who needs which module? Here's a general guide. As always, we encourage you to reach out to us with your detailed questions, so we can give you the most current information.
Making sure accounts have the correct modules
Generally speaking, it is safe for all users to have these modules, unless your district has instructed otherwise. Note that some districts may want to restrict some information to administrators. (For example: there is research surrounding bias in the classroom related to disciplinary history, and your district may wish to restrict that data set.)
If you are creating teacher accounts, review this article.
If you are creating admin accounts, review this article.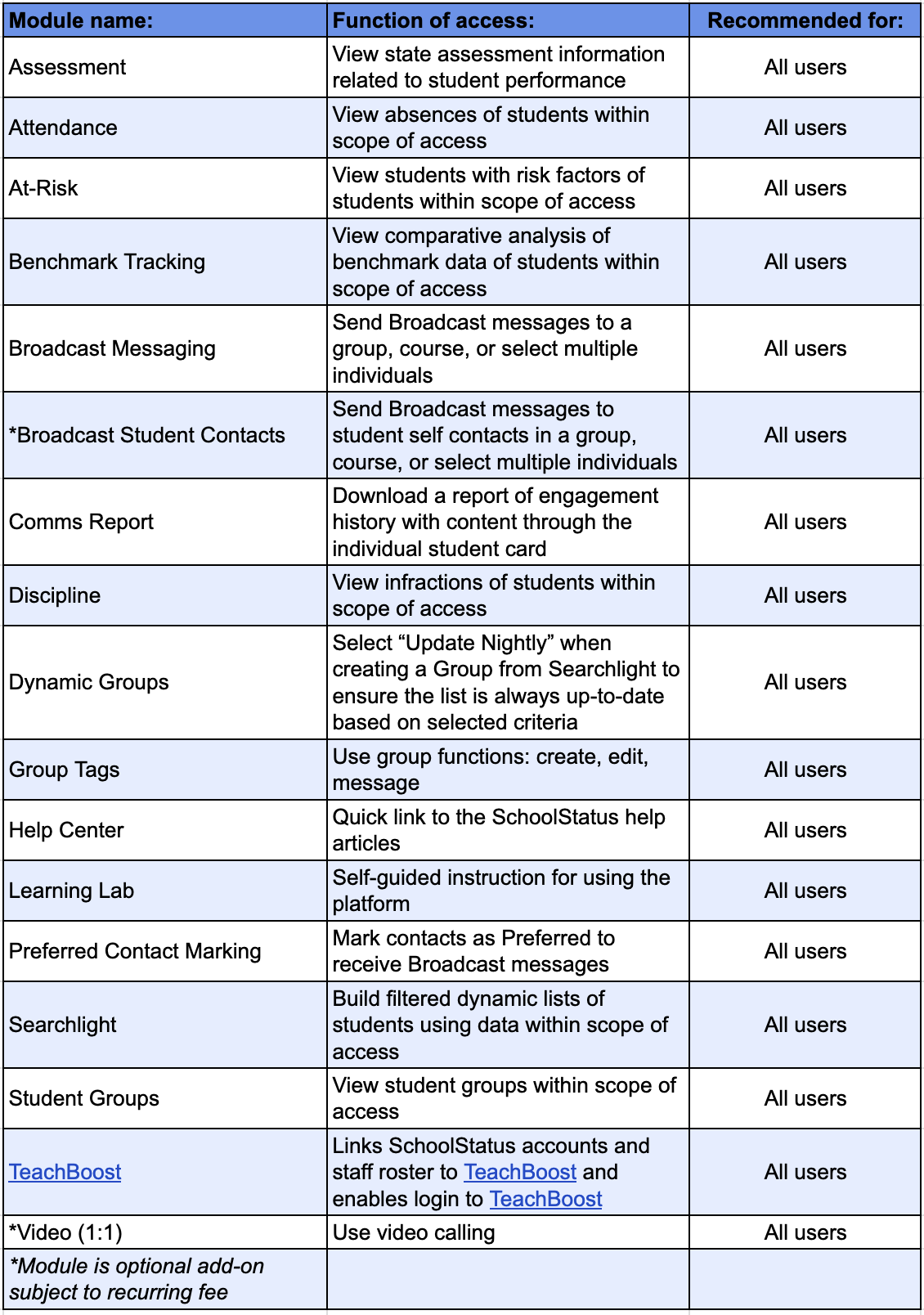 Administrator accounts will typically have all of the modules listed above as well as these additional modules: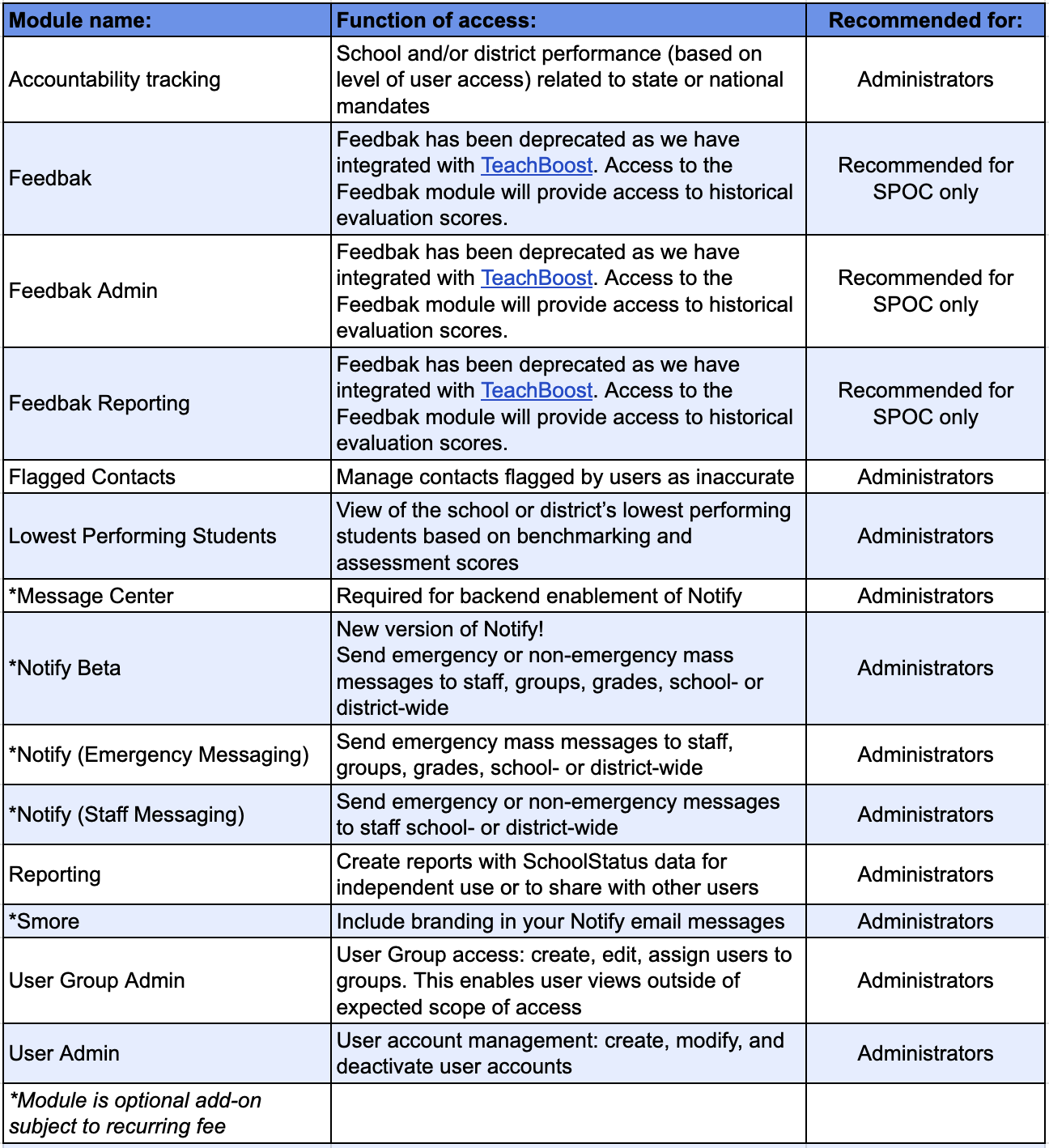 Click here to return to the main menu- or ask for help!