You've asked, and we've delivered! You will now find more third-party assessments added to your Assessment Module. Let's check it out!
First, go to your left menu and click on Assessment. Then, go to the dropdown list to choose the assessment type and display the data.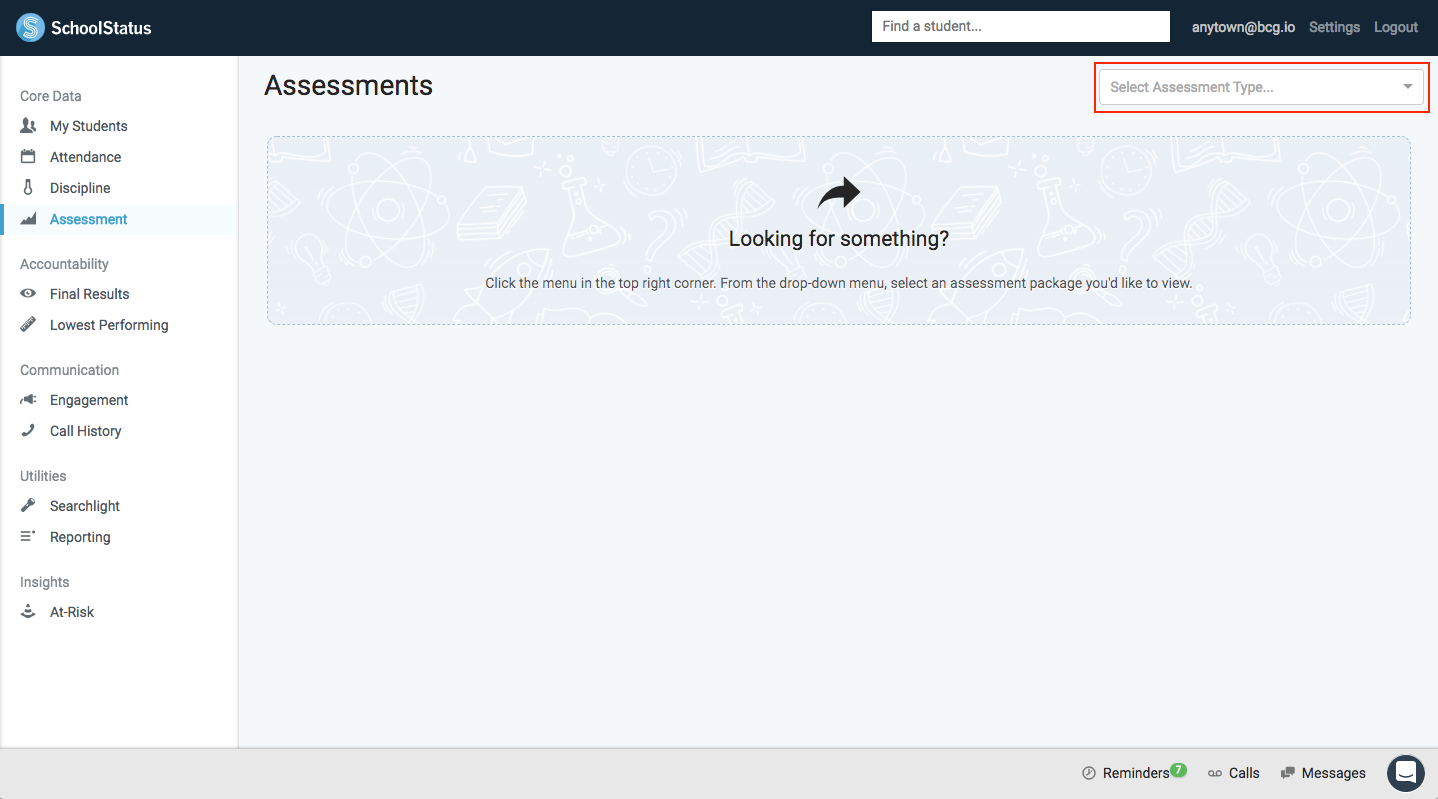 In your dropdown list, you'll see all of the assessments that are used at your district.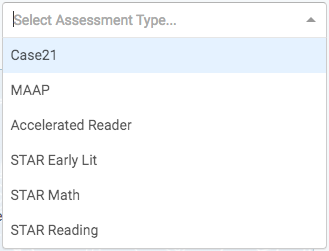 Once you select an assessment, use the column heading to sort or filter. Click the export icon in the upper right corner to export to CSV.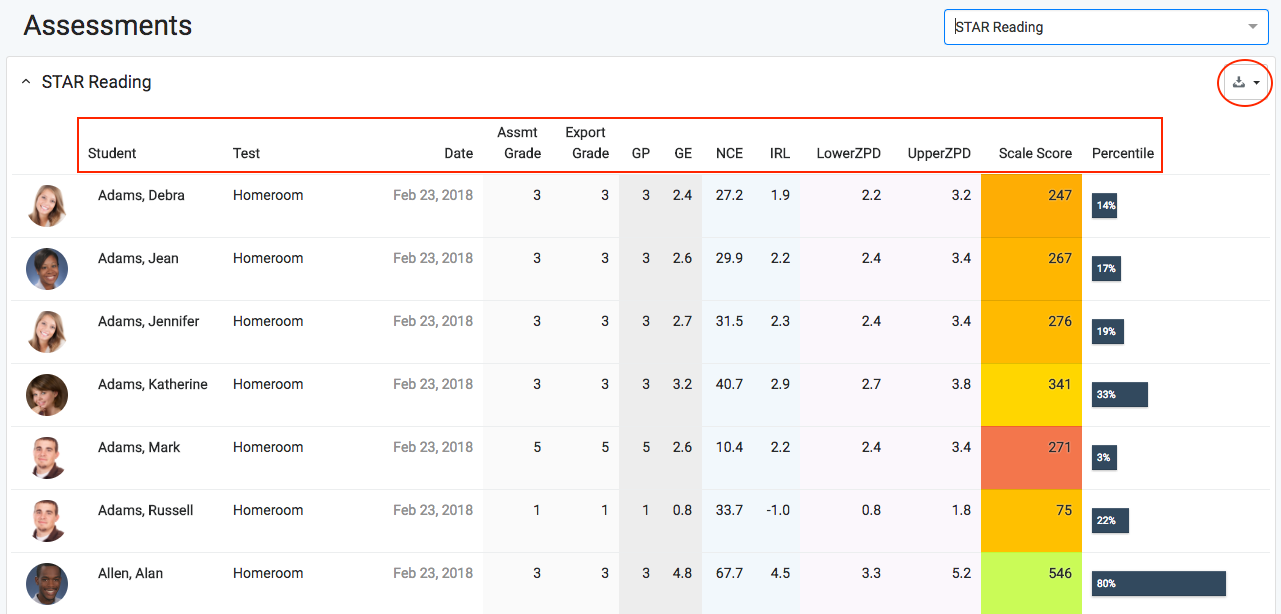 Click any student name to pull up the Student Card.