The At-Risk Module
SchoolStatus puts all your data in one place making it easier for you to find students that need support and intervention. Our standard At Risk Module takes five criteria that we have found are helpful in identifying students who are most at risk to not pass a grade level. The criteria are: having a grade of a D or F in any course; having an average daily attendance (ADA) of less than 92.5%; having 3 or more infractions; having a Special Education status; and having an English Language Learner status.
One point is given for each of the five criteria, thus giving students an At Risk Score of 1-5. The higher the score, the higher the risk.
These criteria are customizable by your district as well. If your district uses a certain formative assessment or looks at some other demographic piece of information, please let us know. We'll customize your module based on your needs.
Access the At Risk Module by clicking on At Risk on the left menu.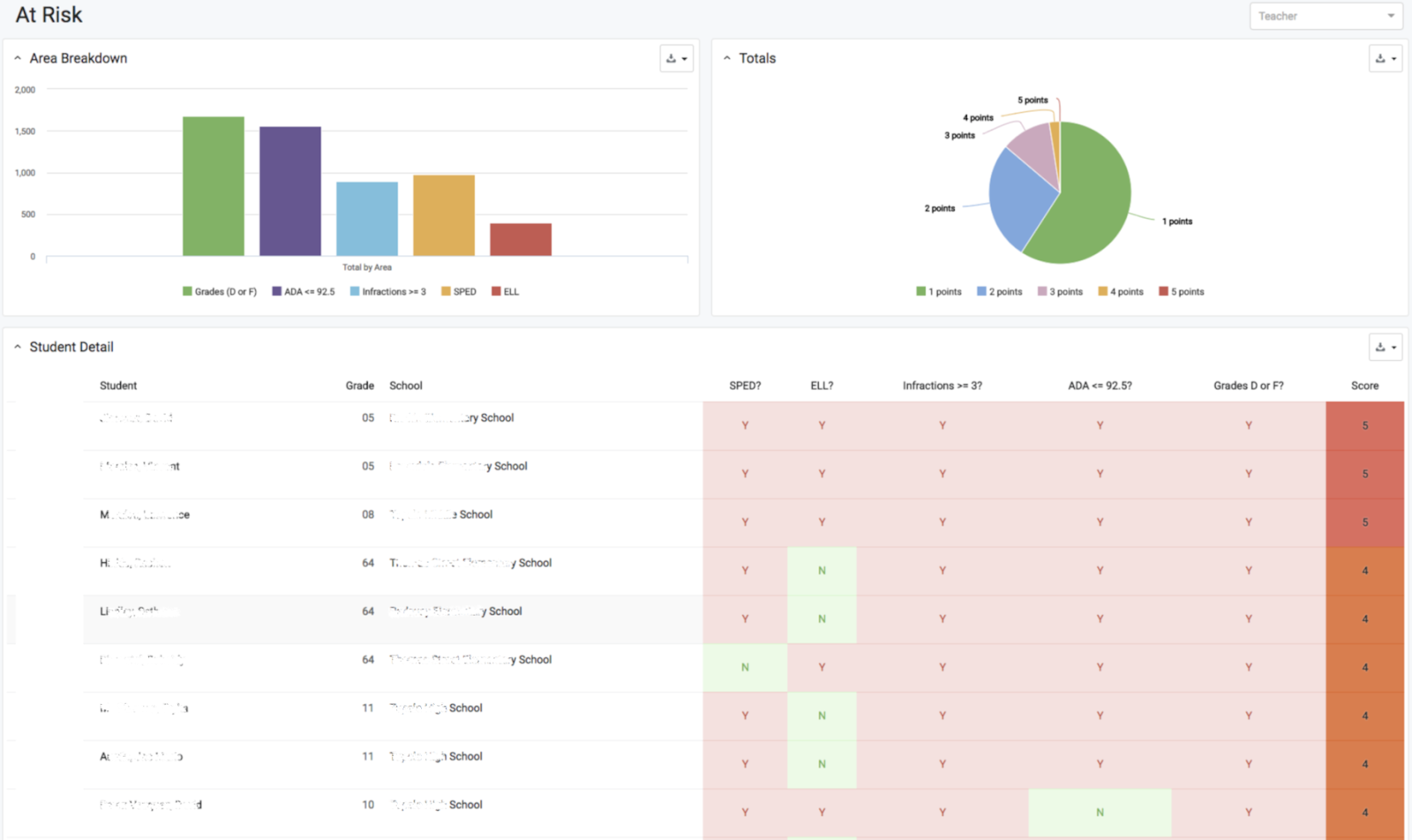 The At Risk module is broken into three areas. Area Breakdown lists the criteria for your district. Totals counts the number of students that have an At Risk Score for any criteria. Student detail lists the students based on their At Risk Score.
When you hover over a bar on the Area Breakdown, you will see how many students in your district match that criteria.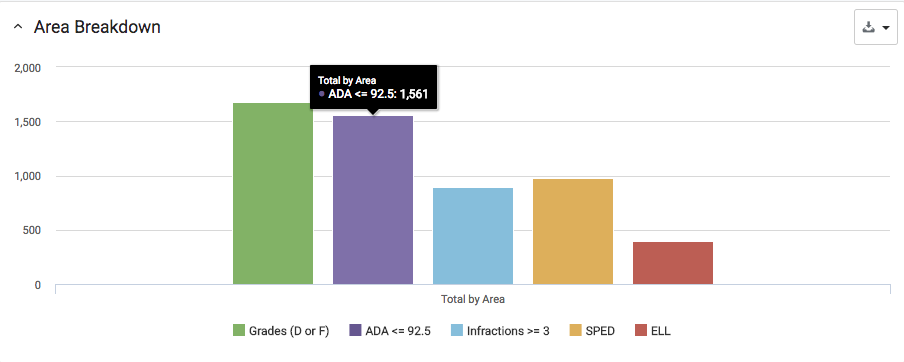 Hovering over a piece of the pie chart in the Totals section will show you how many students in your district have an At Risk Score of that number.

Please note that there will be many students in your district that merit a Risk Score of 1 or 2. Many students might have absences or discipline issues.
You can also sort the columns in the Student Detail section to get a better idea of which students are at risk for which reasons.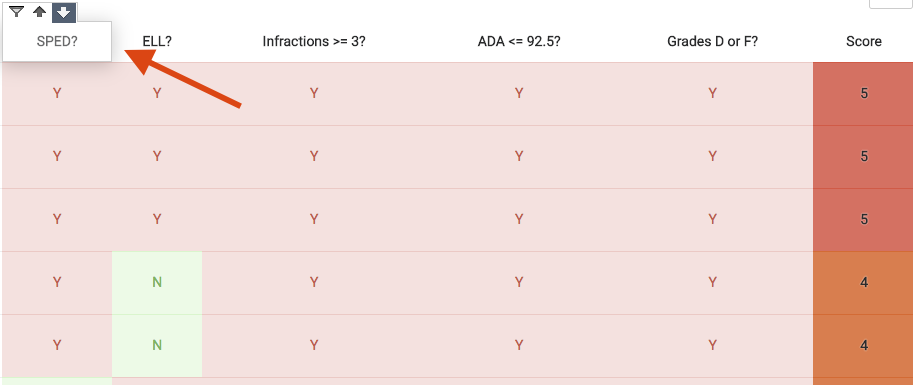 The At-Risk module allows for multiple ways of filtering your data. Let's dig in and demonstrate.
In the Student Detail section, any of the columns can be used for filtering. Start by clicking on a column heading. Select the arrows to simply reorder the list. Click the funnel button to filter information.
In the Filter box, select Show only rows where and filter how you like. Click OK.
Now your table will adjust to only show students at Anytown Jr Sr High. You can add more filters from here. Say you only want students with an At-Risk score of 4. Simply create an additional filter on the At-Risk Score column. Click Export to download a PDF or CSV and the data will stay in the filtered state. It's that easy!
Click here to return to the main menu- or ask for help!