Click the Engagement tab to see a list of most recent engagements. The line graph shows an overview of calls, texts and emails, and the bubble graph shows the communication activity throughout the day.

To view specific calls, texts and emails, you can view them by User Detail (SchoolStatus account holder) or by Student Detail.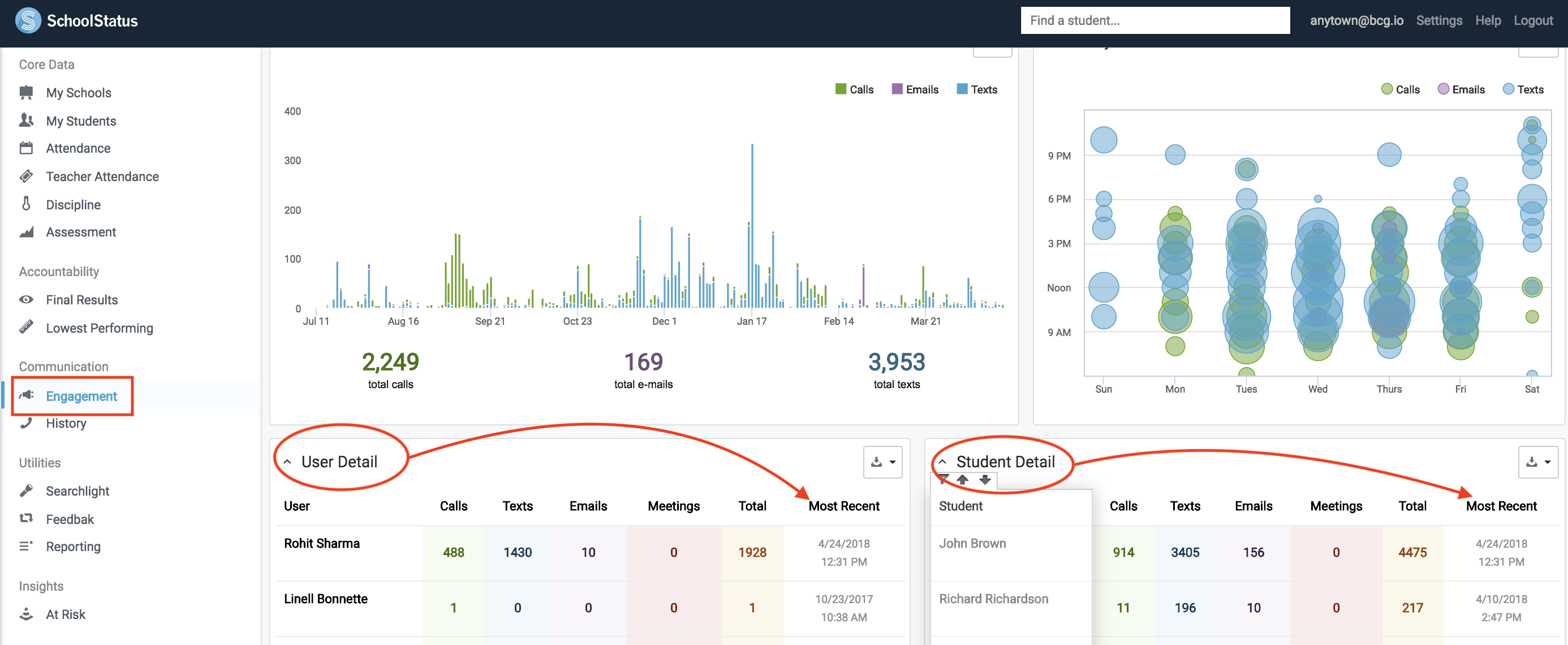 When you click the student's name, you'll go directly to that student's engagement history on the Student Card. Click on an icon to view the conversation details.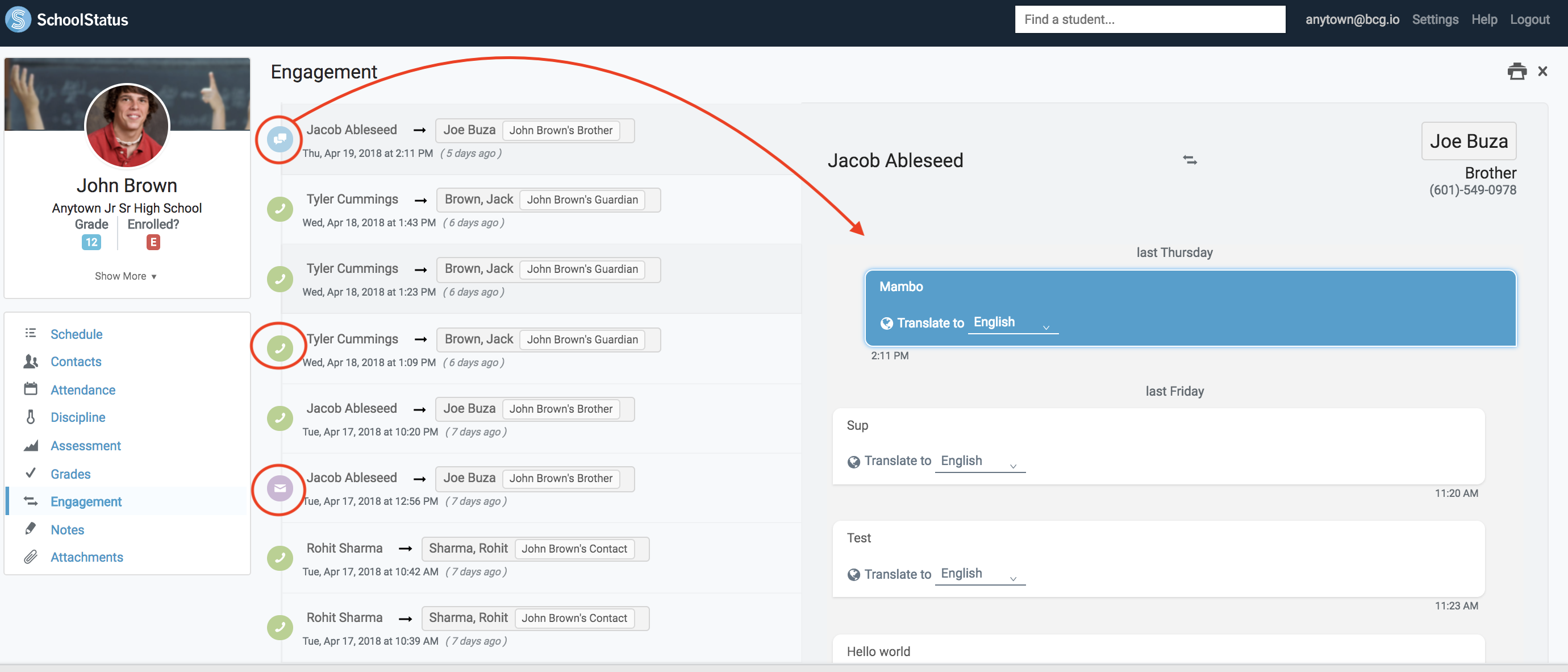 Note: On calls, you have the option to playback an audio recording of the call or read the transcript.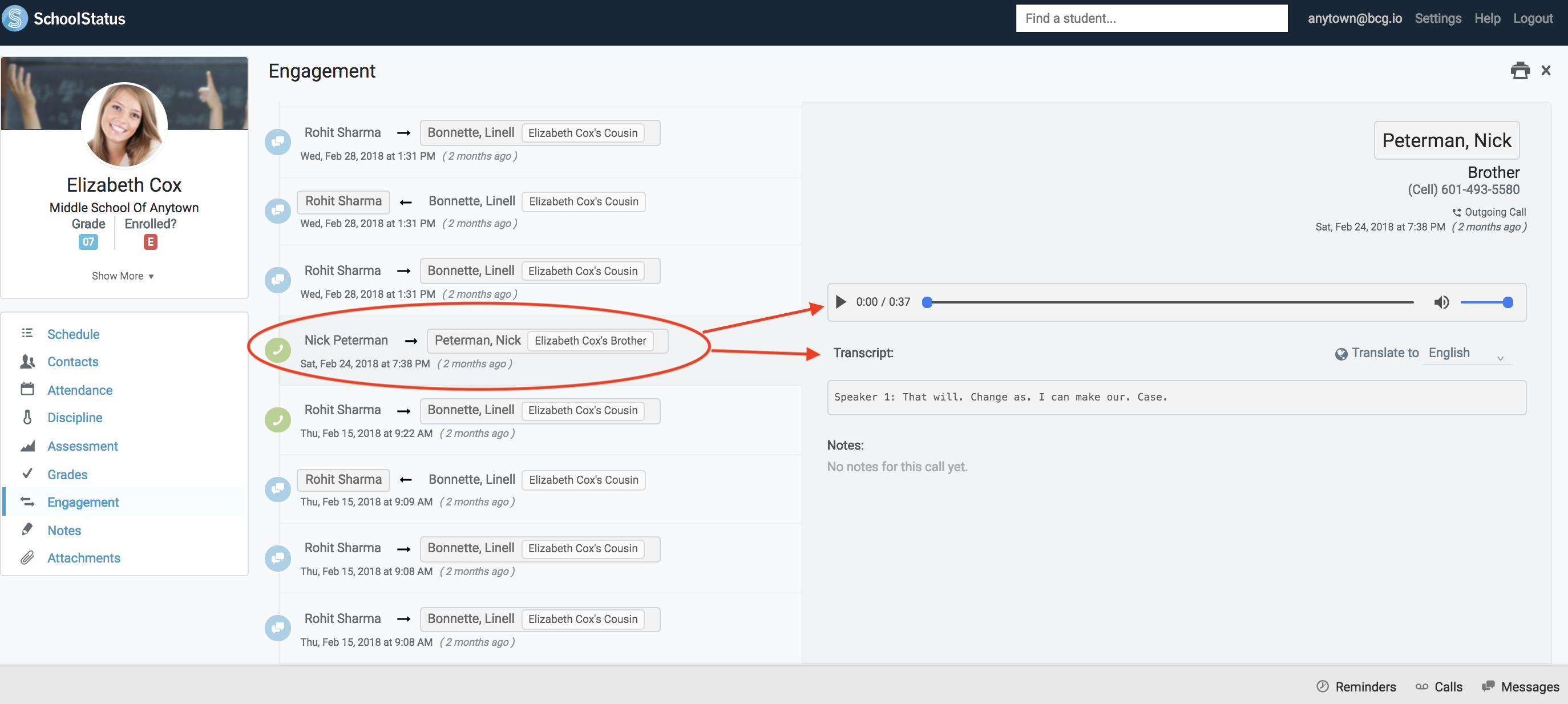 If you see the printer or export icon, you can print or download the data you see. For more information on Engagements click here to read our help article on Engagement Metrics Explained.