You can access your ACT Aspire data by going to the Assessments module on your Main Menu. Click the drop-down menu and select ACT Aspire.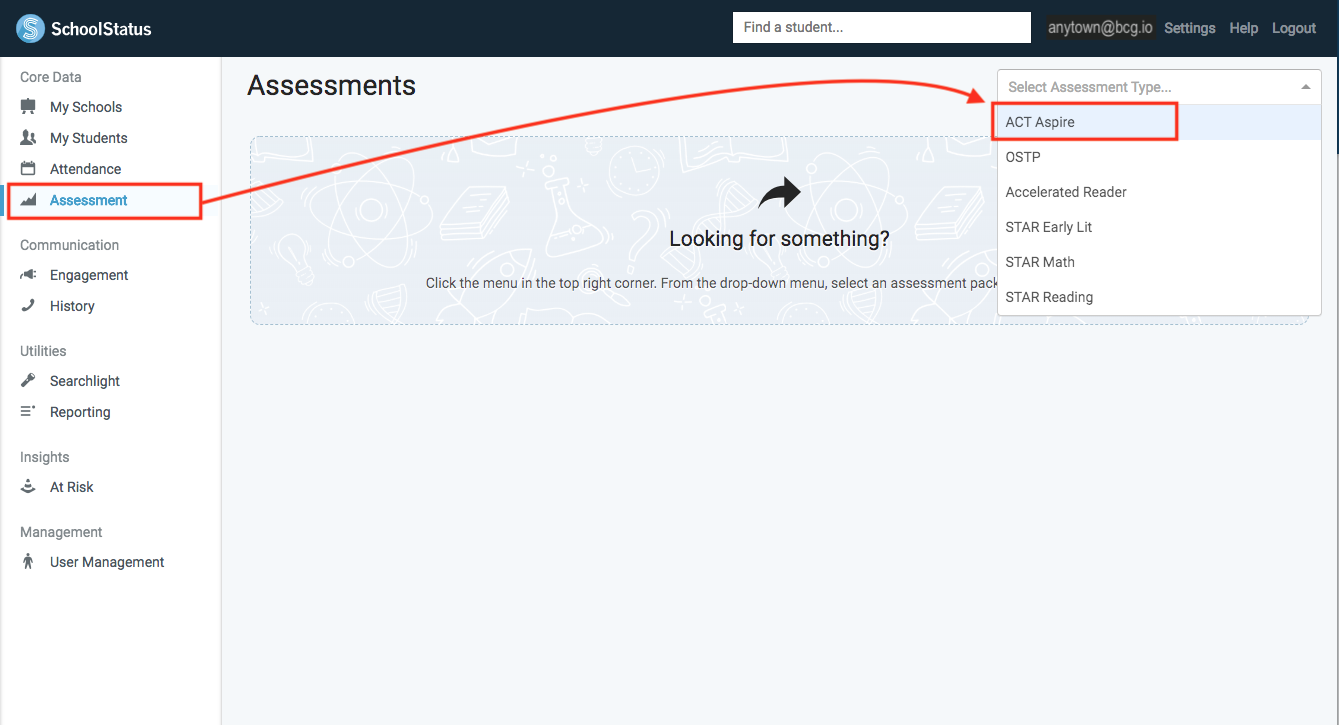 In the ACT Aspire results, you'll see student names, school, date and year tested, and subject/test taken; your benchmarks, levels, scale scores and percentiles are color-coded to help you quickly analyze results. Click the year dropdown to see results from a previous year. Sort or filter the headings, and export the results.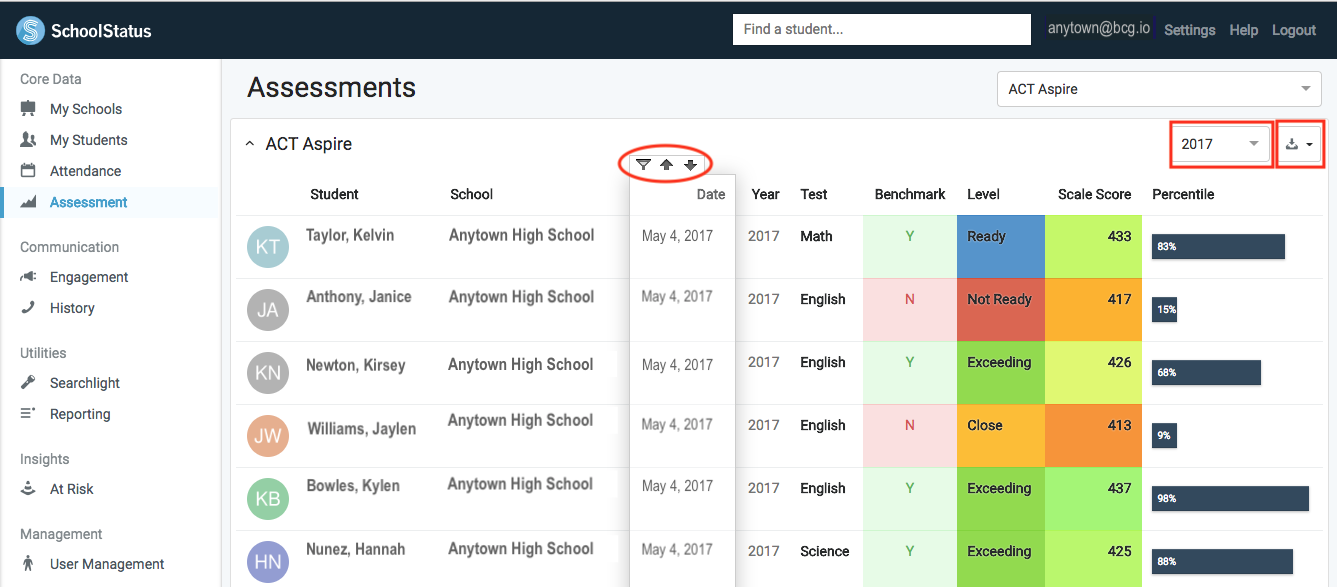 Click any student name to view results on the student card. (To see a student's ACT Aspire results, you can also type the name into the Student Search Field.)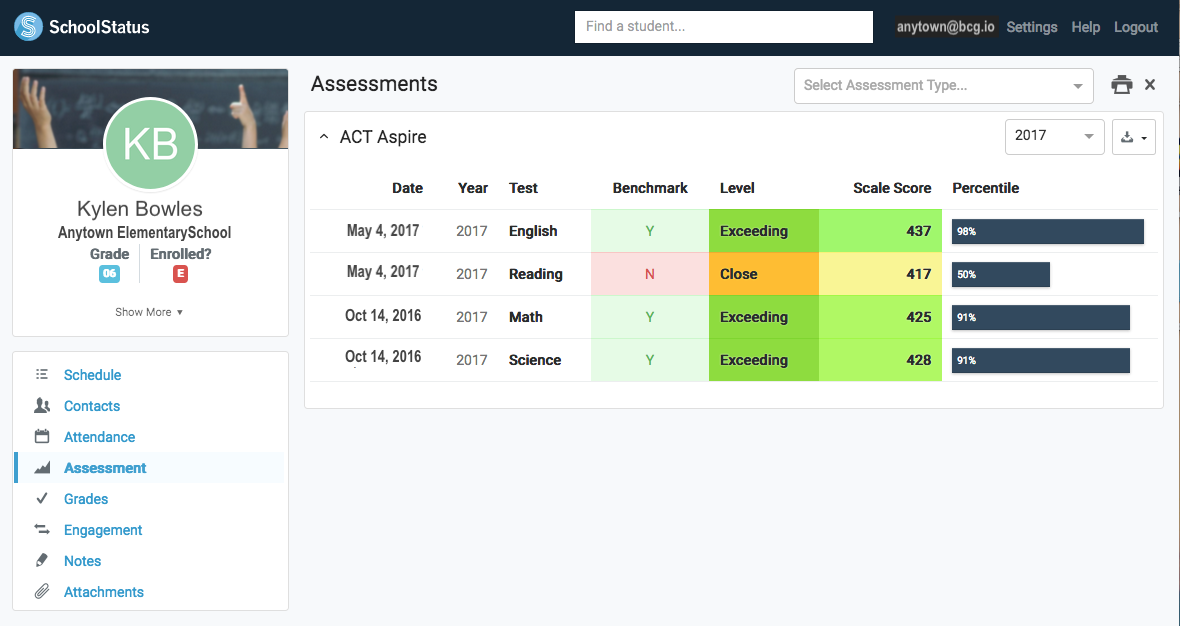 Want to know more about Assessments? Click here!