REMEMBER:
This module is displaying assessment data recently released from the testing centers under contract with MDE. In an effort to let you know where you stand according to the MDE Accountability Model, we have provided this module as a "Sneak Peek". These Results WILL change as we are provided more data from MDE. Please consult the MS Accountability Process at SchoolStatus article for details on the overall process.
Re-tester Note:
Please note that re-testers have been REMOVED from the calculation, but appear in the Student Detail Breakdown.
Banked Scores Note:
Students whose scores were banked in 2017 or 2018 have been included in the results. Conversely, students whose scores will be banked this year have been removed from the results.
File Status:
First off, ensure we have all the necessary data to display results. If your screen displays any red under File Status, we're missing credentials to access your data, either from Questar, DRC, or MDE. To securely submit your credentials, click the button in the yellow box. Once we have all your data, your module will populate in its entirety.
Score Preview
The first data you'll see is the Total Score along with the subject area breakdowns by Proficiency and Growth. Use the School dropdown to select a particular school and the entire page will filter by that school choice. Use the Test Type dropdown to filter the entire page to a certain test type.
Student Detail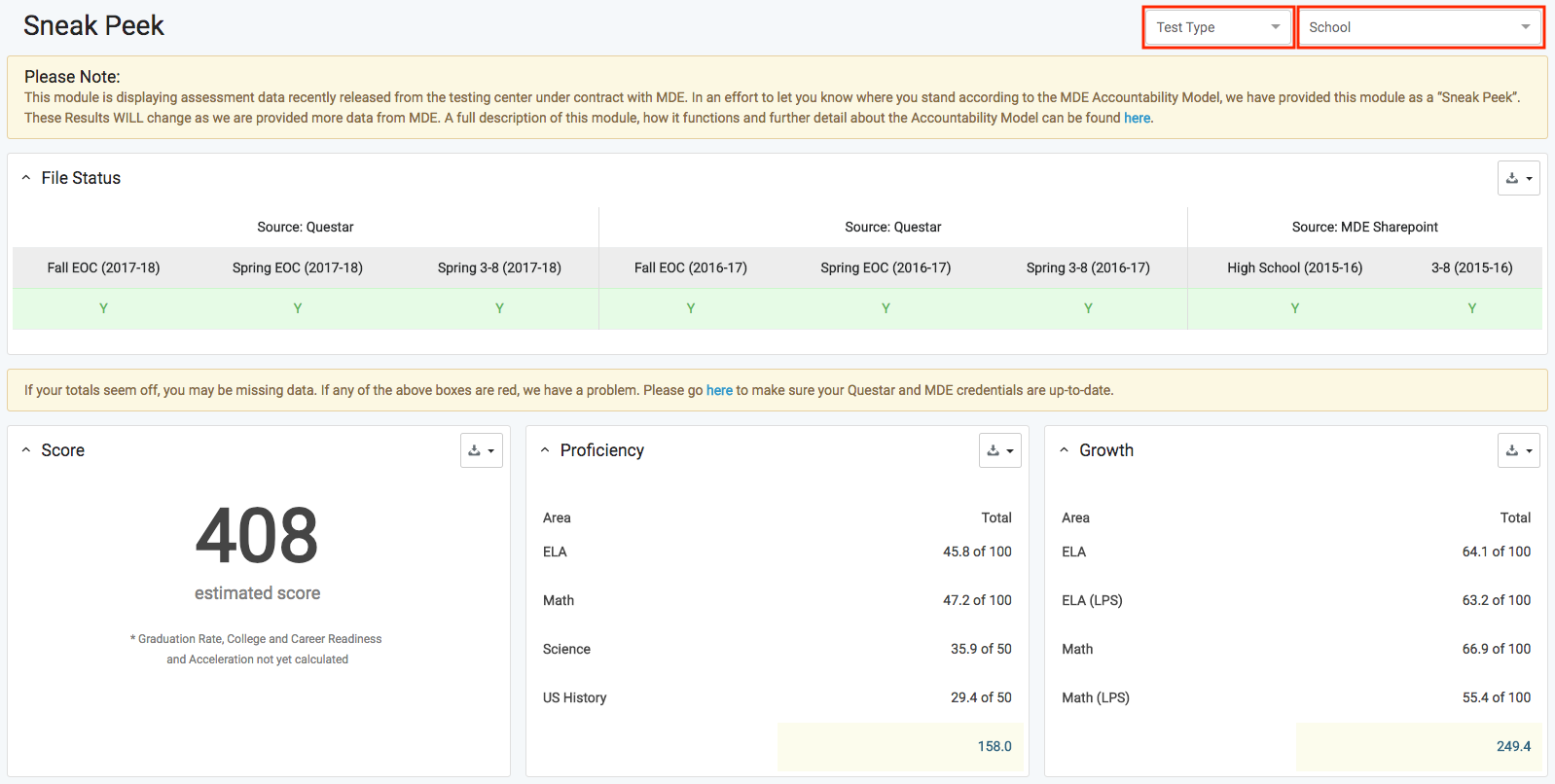 Use the toggles for Proficiency and Growth to change your display.

FAY Columns Added (Anticipated after July 8, 2019)
When the Full Academic File has been released, we will recalculate scores based on who met FAY at your school or district. For now, you'll notice the columns for FAY are there, but empty. Remember, it's possible for a student to meet FAY at a district, but not at a school and vice versa.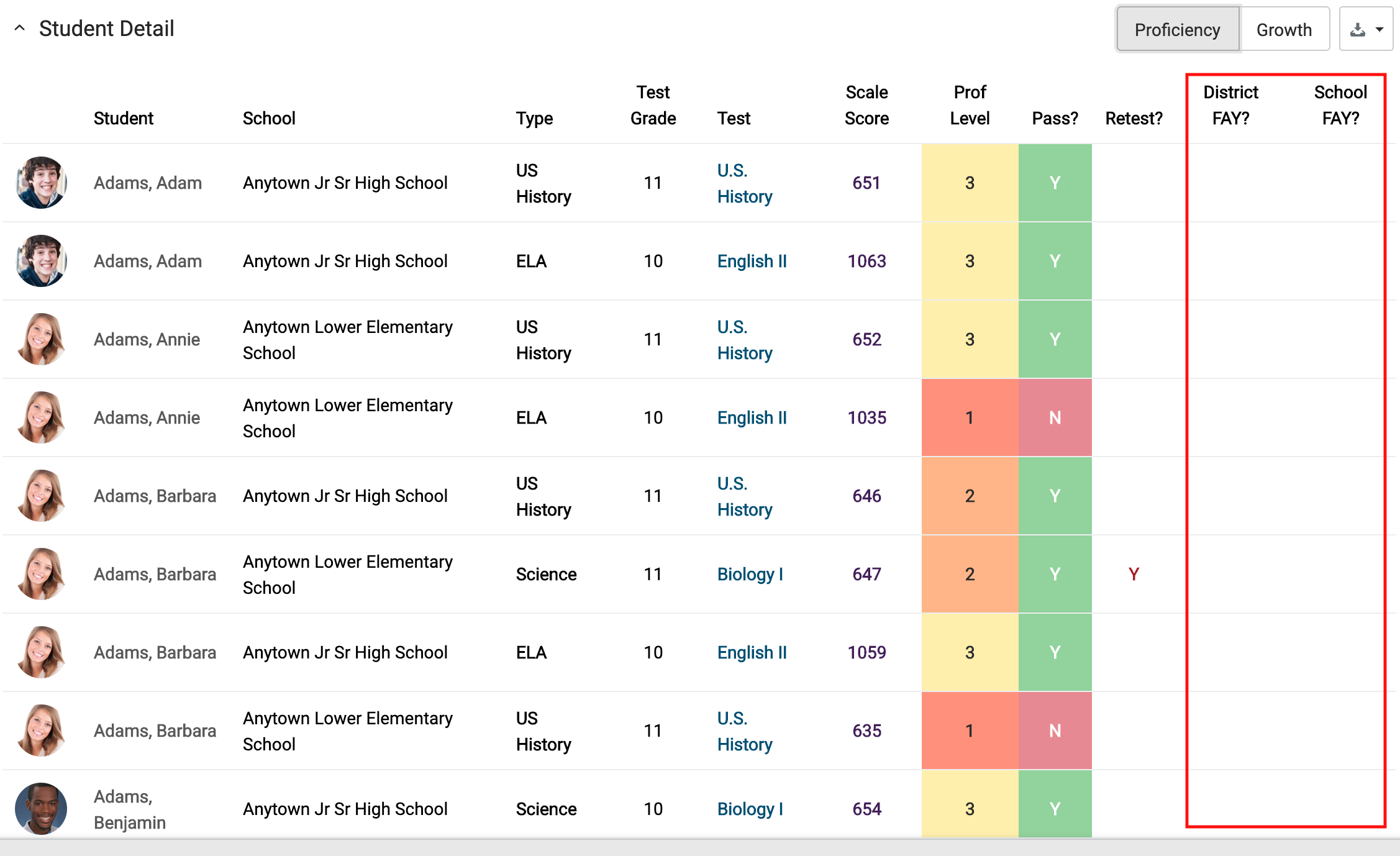 Using Student Details Filters
The Student Detail section allows for multiple sorts and filters. You can sort or filter on any of the column headings, thus creating the table of your choice. You can also use the Export feature to download your data in CSV or XLS format. Click the column heading to get your sort and filter options.

Using Filters to Find Your Lowest Performing Students Who Didn't Meet Growth
In the Student Detail section click on LPS (Dist).


Simply click the column heading and you'll see three options, a funnel, up arrow, and down arrow. Use the arrows to sort alphabetically or numerically. Use the funnel button to filter the column. When you click the funnel, a Filter column box emerges.
So, to find the students who've been identified as Lowest Performing Students* for the District, click the funnel icon.
*Lowest Performing Students (LPS) are identified by their previous (17-18) MAP scores. Those students are then monitored for their Growth from 17-18 to 18-19. Remember, it's possible to be classified as LPS for the district but not at the school and vice versa.

Check the button next to Show only rows where and use the dropdown to select the type of filter you'd like. For LPS, I'll want Is true. Then click OK.

Notice the funnel icon next to the column by which you've filtered. Now, let's add another filter. Let's see who did NOT meet growth. Click Met? under the Growth column. In the filter box, select Show only rows where and Equals. Then type N and click OK.

Now, you'll have two funnel icons to show you you've filtered by two different columns.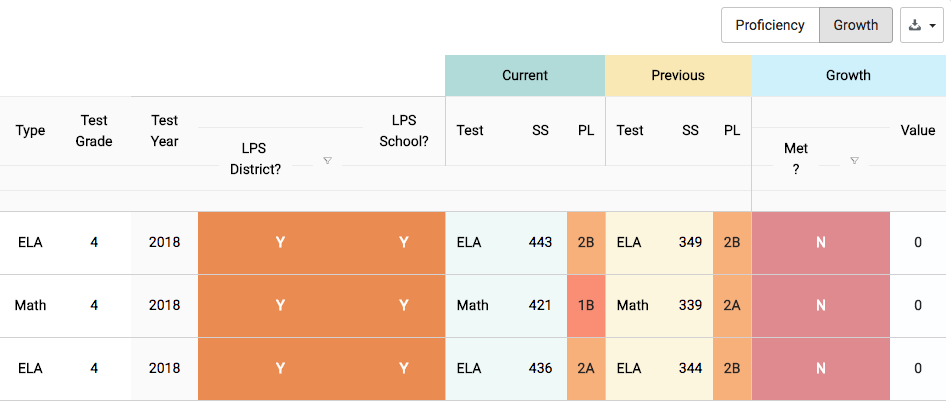 You can also sort alphabetically or numerically, even after you've added multiple filters. Click the column of the sort you want. Use the up arrow to sort ascending and the down arrow for descending.
And the best part is, you can export your custom table to CSV or XLS and the filters and sorts will export as well.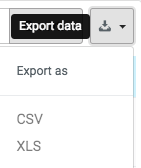 To view the student-level data, click on a student's name to pull up his or her Student Card. From the Student Card, you can see all the various data points SchoolStatus has for this particular student. For a more detailed look at Student Cards, click here.

Be sure to check back as we continue to add more data as it's released to us. To access MDE's Accountability Communication Toolkit, click here.