As you might know, a student's preferred contacts must be marked with the star on the Student Card Contacts page in order to receive a Broadcast message. Once a contact has been marked as a preferred contact, the selected contact will carry over to the next school year or until they are removed from your SIS - Student Information System. You can do this by utilizing our Preferred Contacts Management Tool or by marking preferred contacts for individual students by following the instructions below.
Selecting Preferred Contacts Individually
Open a student card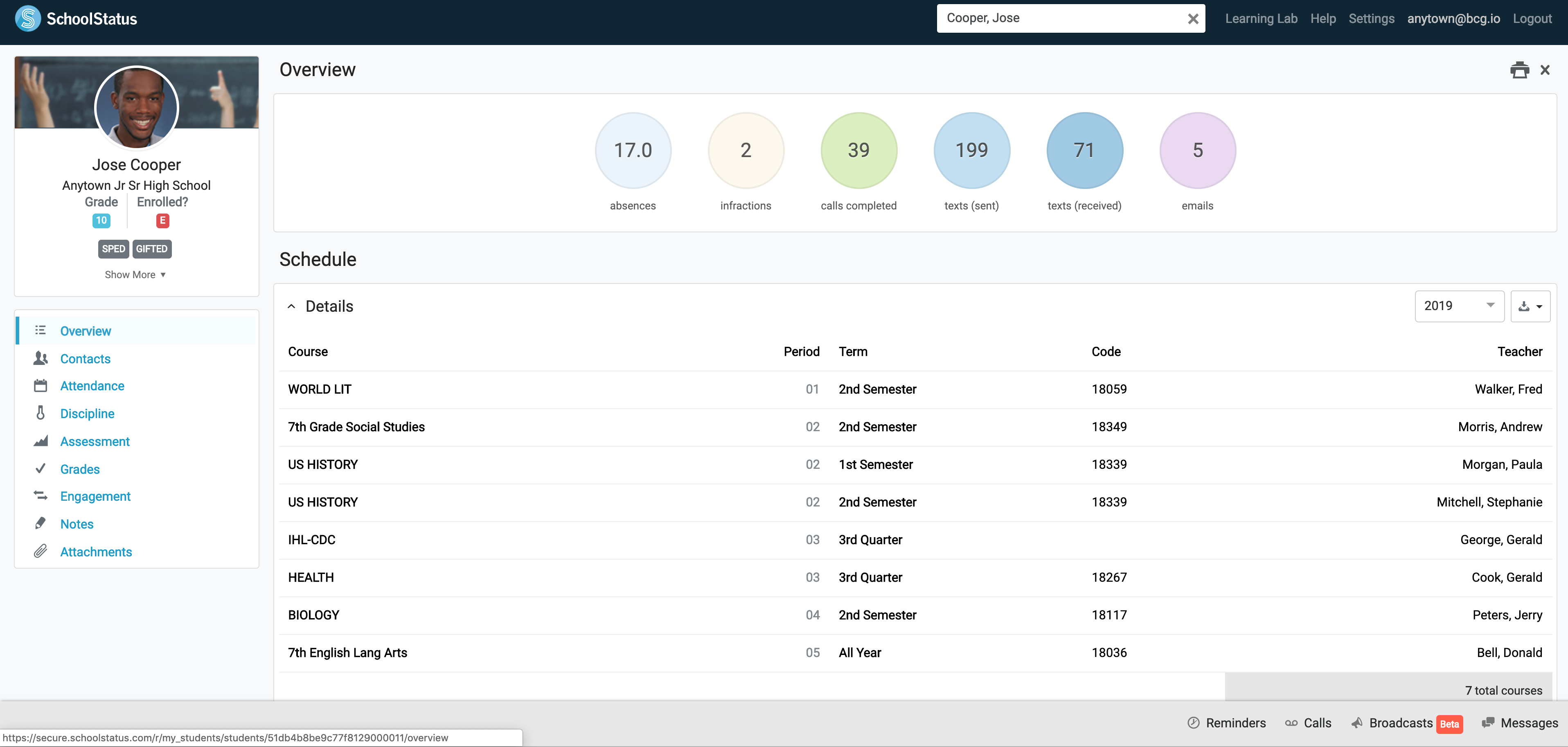 Click on Contacts on the left menu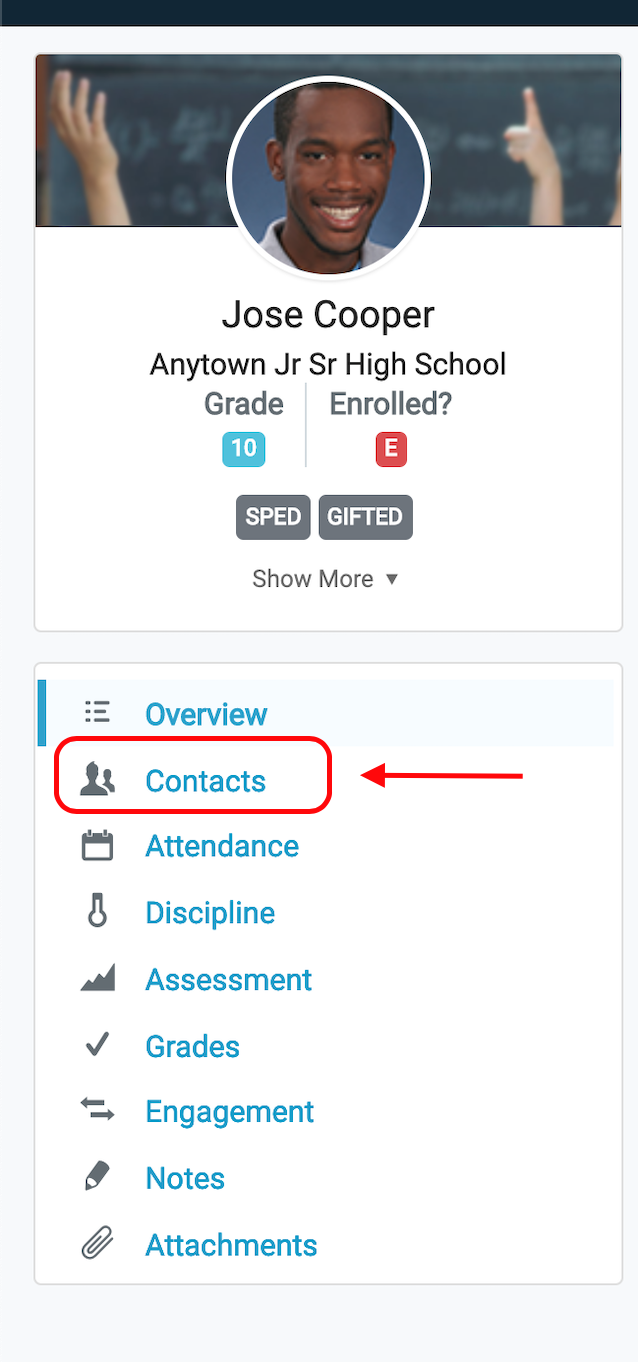 Star the contact(s) you want to mark as preferred.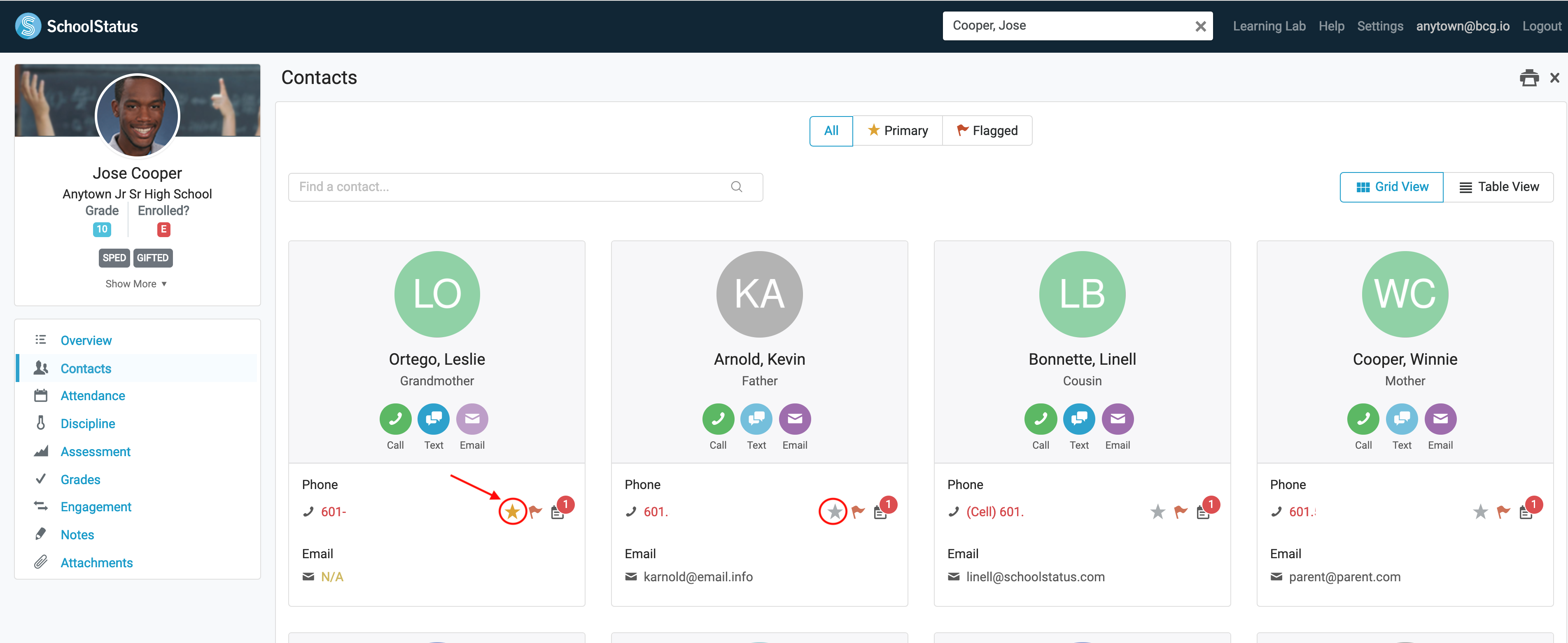 You can star as many contacts as you'd like per student.
Select Multiple Preferred Contacts for a course of students
Preferred Contact Management
You'll find this tool on the left-hand side of the SchoolStatus landing page under Communication. Click on Preferred Contacts.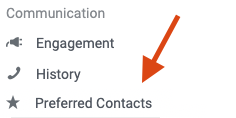 The Preferred Contact Management Tool will let you quickly and easily see which of your students do not have a preferred contact set. Look at the right side of the screen to know which students have a preferred contact set and which don't.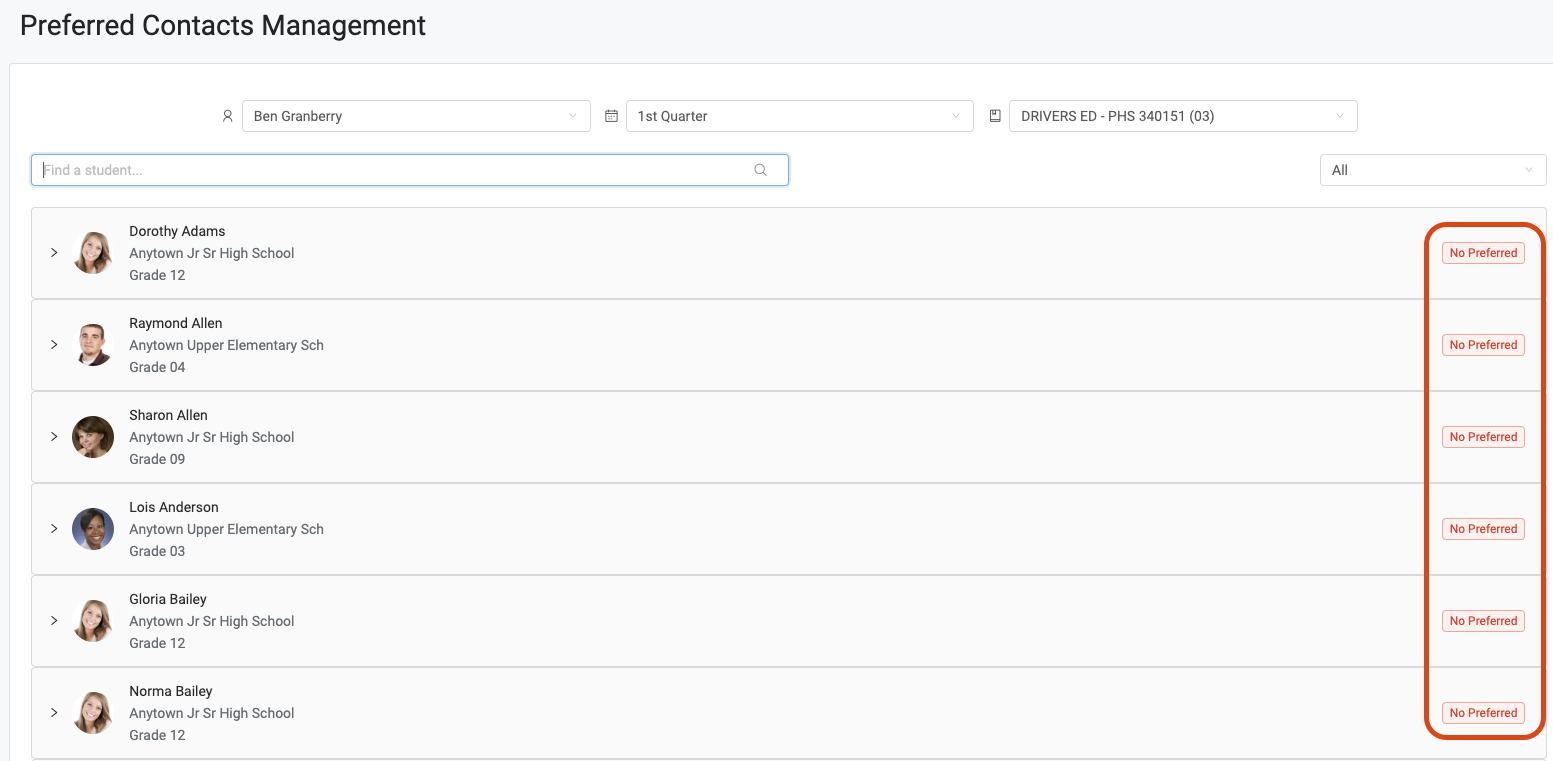 Click on the dropdown arrow to display more information.

Then, click on the Star to set a contact as preferred. You can have as many preferred contacts as you'd like on a student's contact list, but remember, a Broadcast cannot be sent without setting preferred contacts first.

Click here to return to the main menu - or ask for help!